GYN in Great Neck
Women for Women OB/GYN LLC is exactly what our name implies; six female Board-certified/ Board-eligible OB/GYN physicians and one female certified nurse practitioner all working cooperatively to offer the best possible care for women from puberty through menopause. Women for Women OB/GYN provides comprehensive obstetrical and gynecological care from routine check-ups to emergency procedures. We are experts in general obstetric and gynecological care, high-risk obstetrics, laparoscopy, and hysteroscopy. We provide many specialty services including bone densitometry, gynecological sonography, 4-D obstetrical ultrasound, minimally invasive surgery, cosmetic treatments, and personalized wellness consultations.
Our office is on Hollow Ln and our providers are all on staff at LIJ. Steven and Alexandra Cohen Children's Medical Center of New York which contains a neonatal intensive care unit is part of LIJ and we work closely with their staff as well. The physicians operate with a team approach. Gynecological patients will have a primary care doctor within our practice, but in an emergency, it is possible that they may be attended to by one of the other physicians. Obstetrical patients will rotate with all of the physicians, as we work as a team to provide the most comprehensive care.
---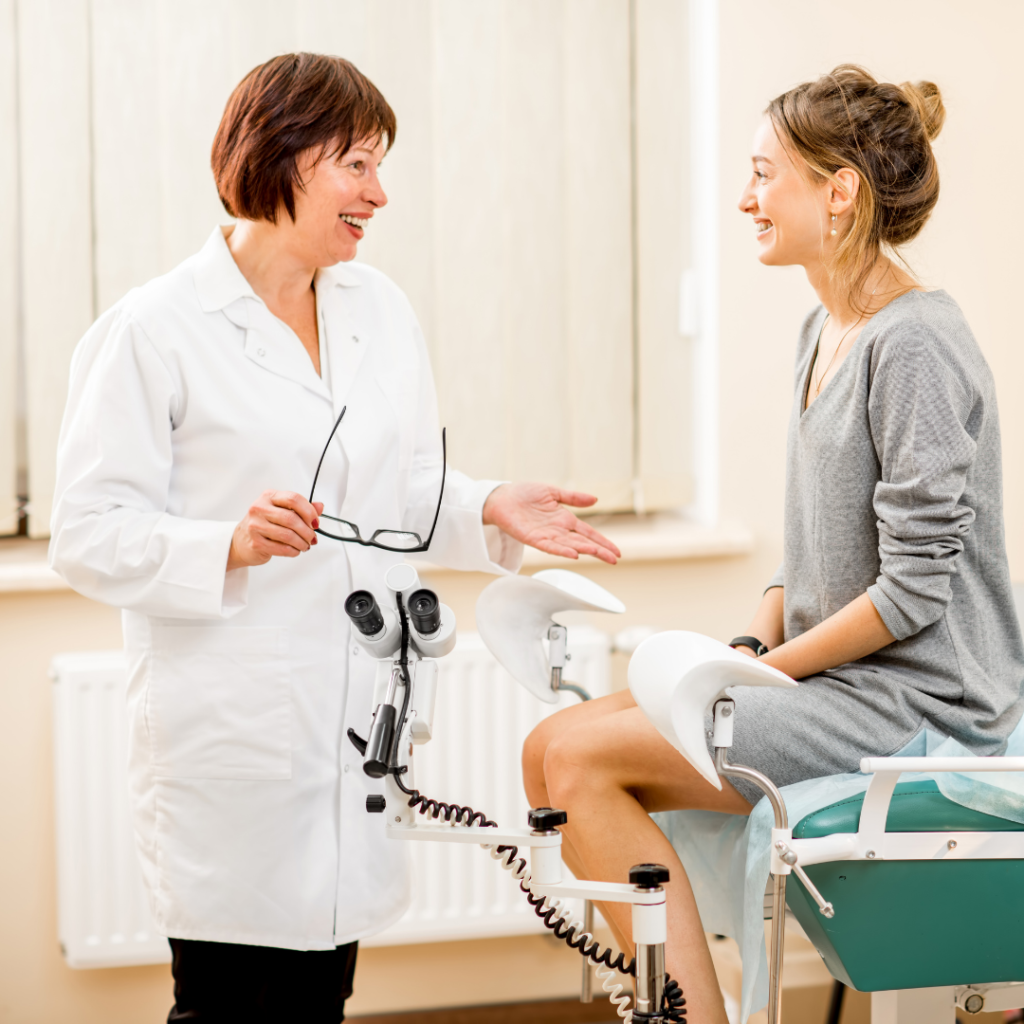 A doctor who focuses on identifying and treating illnesses of the female reproductive system is known as a gynecologist. Your reproductive system is in charge of menstruation and pregnancy. ​​Gynecologists monitor your reproductive health from puberty till menopause. Depending on how the condition affects your reproductive system, a gynecologist may also be able to treat conditions affecting your urethra, bladder, and rectum. If you are looking for a gyn in Great Neck, contact Women for Women Obstetrics and Gynecology today and schedule an appointment!
When to Go
For cervical cancer screening, a woman should see a gynecologist for the first time at age 21. Anyone less than 21, who is sexually active, should see a doctor familiar with gynecologic care every year. For sexually active women aged 24 and under, annual screenings are advised. It can also be necessary to screen for additional STDs. Given the effectiveness of urine screening, removing the need for a pelvic exam often simplifies this screening for many women, regardless of age. Likewise, periods that are heavy or irregular or that interfere with daily activities despite taking over-the-counter pain relievers like acetaminophen or ibuprofen are other reasons to consult an OB/GYN before age 21. If you require gyn in Great Neck, NY, call Women for Women Obstetrics and Gynecology today and schedule your appointment!
Before going in for a cervical cancer screening appointment, a young woman who has never had a pelvic exam should have a "get to know you" appointment with an OB/GYN. Without the pressure of an impending exam, now is an excellent moment to build trust. A qualified doctor should be able to explain the tools used during the exam, discuss the value of cervical cancer screening and S.T.I. screening, and allay any fears one may have about the procedure.
How GYN In Great Neck Can Help
Women for Women OB/GYN offers complete obstetrical and gynecological care, from annual exams to urgent treatment. We have specialized knowledge in hysteroscopy, laparoscopy, high-risk obstetrics, and general obstetric and gynecological care. Bone densitometry, gynecological sonography, 4-D obstetrical ultrasound, minimally invasive surgery, cosmetic procedures, and individualized wellness consultations are just a few of our specialty services.
If you are looking for an experienced, caring gynecology practice, we are the one for you! If you are in need of a first-time appointment for a gyn in Great Neck, contact Women for Women Obstetrics and Gynecology today and schedule your appointment!
Contact Our GYN in Great Neck!
---
Our doctors at Women4Women Obstetrics and Gynecology have assembled a list of the most important topics to discuss with your gyn in Great Neck, as well as vital questions to ask.
Your Family History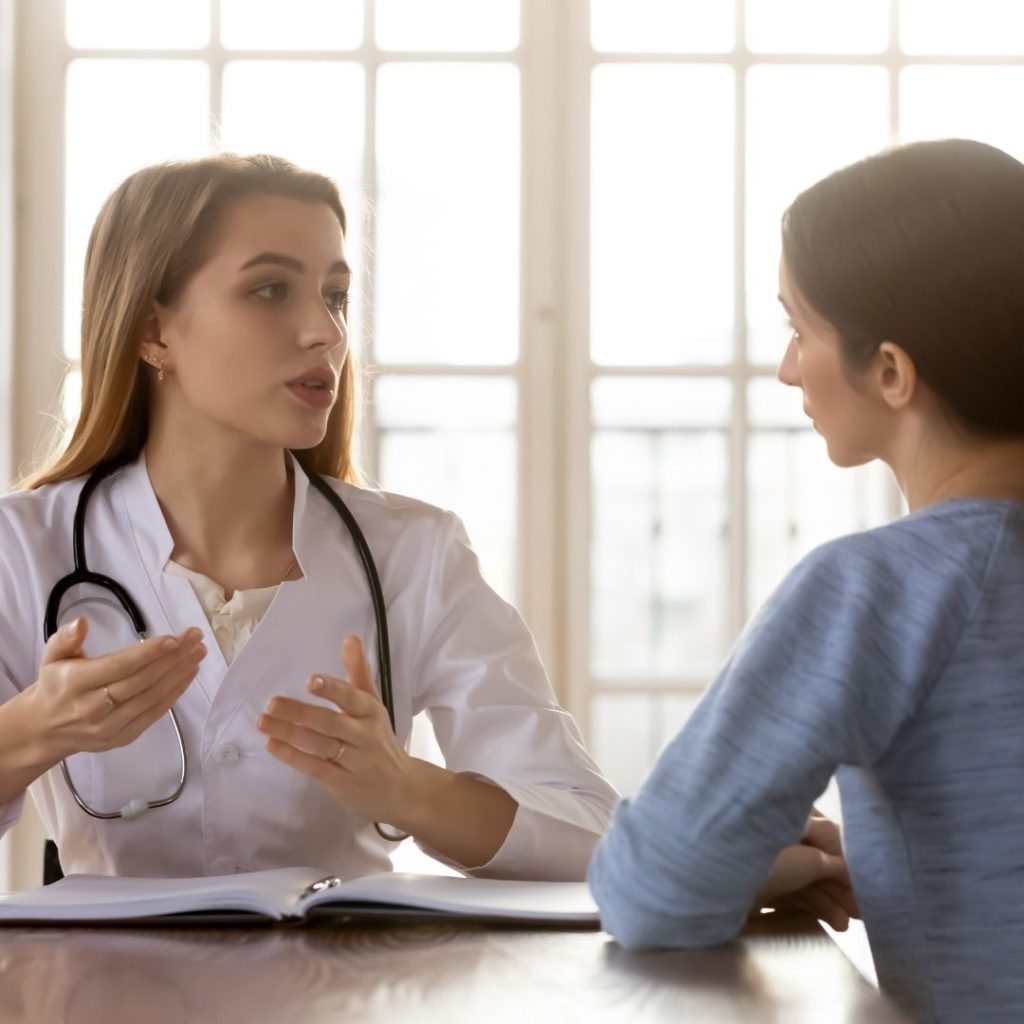 One of the most important topics that affect your reproductive health is your family history, as genetic factors are extremely significant in developing various conditions. This is especially important if anyone in your family has developed breast cancer, cervical cancer, ovarian cysts, or other similar conditions.
Symptoms
You know your body best. If you have been experiencing any discomfort, pain, rash, discoloration, discharge, or any other abnormal developments, let your gynecologist know right away. These symptoms can be indicators of illnesses or conditions that need treatment, such as Urinary Tract Infections, Yeast Infections, and several other conditions that your doctor might need to treat.
Your Gynecological History
If you have had any gynecological conditions or tests conducted in the past, it is important to inform your doctor of these conditions and the results of any tests. This includes abnormal test results for pap smears, ultrasounds, mammograms, STDs, frequent infections, etc.
Also, inform your gyn in Great Neck about your menstrual cycle, including irregular periods, abnormally heavy or light flow, excessive menstrual pain, and other related issues.
Your Lifestyle
Although it may not seem like it, your lifestyle is extremely impactful on your gynecological health. Your gyn in Great Neck will need to know if you smoke, the frequency with which you drink alcohol, and your sexual routines.
These details can be vital in determining the tests you might need against various conditions and diseases, as well as the proper birth control methods for you if you're seeking them.
Pre-Existing Conditions and Medications
Often, a proclivity for certain health conditions can be an indicating factor in discovering the presence or likelihood of developing other health conditions. For example, if you have had cysts or tumors in other areas of your body, it might be more likely that you could develop cysts or tumors in your breasts. This information will help your gynecologist determine which tests you might need in scanning for various conditions.
In addition, it is important to tell your doctor about any medications that you are currently taking, as they could interact with new prescriptions or even have side effects that might affect any tests for which your gyn in Great Neck tests you.
Questions to Ask Your Gynecologist
Asking questions is one of the most important parts of your gynecological visit. It is not uncommon for women to be unaware of how their reproductive systems work, and what should or should not be considered normal. Never feel afraid or embarrassed to ask your doctor questions about any symptoms or concerns that you have. Here are some of the most important questions to ask:
Why do I feel pain during intimate situations?
Pain during intercourse or other intimate acts can be an indicator of underlying conditions. If you are experiencing this type of pain or discomfort, ask your doctor why that might be occurring, and they can help you find the source of your pain.
Are my period cramps supposed to hurt this much?
While a certain degree of pain with period cramps is very normal, excessive, debilitating menstrual pain can sign a health condition, such as endometriosis, menorrhagia, or other conditions. Always ask your doctor about extremely painful cramps.
How should I conduct breast self-checks?
Although your doctor will likely send you for breast examination scans, it is important to conduct self-checks as often. Ask your doctor about the proper way to self-check for any lumps or abnormalities to ensure that any issues are caught right away.
I'm ready to have kids, but I'm on birth control. How do I make the switch?
If you're on birth control, it is important to ask your doctor how to stop your birth control method before becoming pregnant. Your birth control method will determine how to stop its effects and how soon you will be able to become pregnant. Each individual and birth control method is different, so ask your doctor right away when you decide that you are ready to have a child.
Contact Your GYN in Great Neck
Although these topics for discussion and important questions cover a wide span of important gynecological areas, it is important to visit your gyn in Great Neck to receive individualized care and discover any personal issues that you may need to discuss with your physician.
Contact us at Women4Women Obstetrics and Gynecology to schedule your appointment and get started on taking control of your reproductive health today!
---
From puberty through menopause and beyond, the OB-GYN can provide comprehensive treatment for all stages of a woman's life. Obstetricians and gynecologists, or OB-GYNs, are women's health specialists. An OB-GYN monitors for high-risk pregnancy conditions that could affect the mother, the baby, or both when pregnancy occurs, and motherhood is the objective. At Women4Women, gyn in Great Neck, our mission is to deliver top-notch OBGYN, health, and best quality treatments to both the mother and the baby.
The Importance Of Regular OBGYN check Care For Women
Early diagnosis of disease and other health problems can help patients live better, happier, and, in some situations, longer lives. Early identification of many diseases, including many types of cancer, can considerably improve the chances of survival. That is why doctors advocate sticking to a regular plan for medical exams and screenings based on your demographics and risk factors.
Taking charge of one's health and being proactive for women includes receiving prescribed preventative care and screening for unique problems, such as reproductive and breast health. Doctors, for example, recommend mammograms, Pap tests, pelvic exams, and other screenings for women based on their age and other risk factors. According to the American Cancer Society, breast cancer, ovarian cancer, and uterine cancer are among the top six causes of cancer death in women. Breast cancer is the most commonly diagnosed type of cancer in women.
What To Expect From A Visit To Your OBGYN?
A general health check is usually the first part of your session. You will be weighed, and the nurse will take your blood pressure. You may also be subjected to blood and urine tests.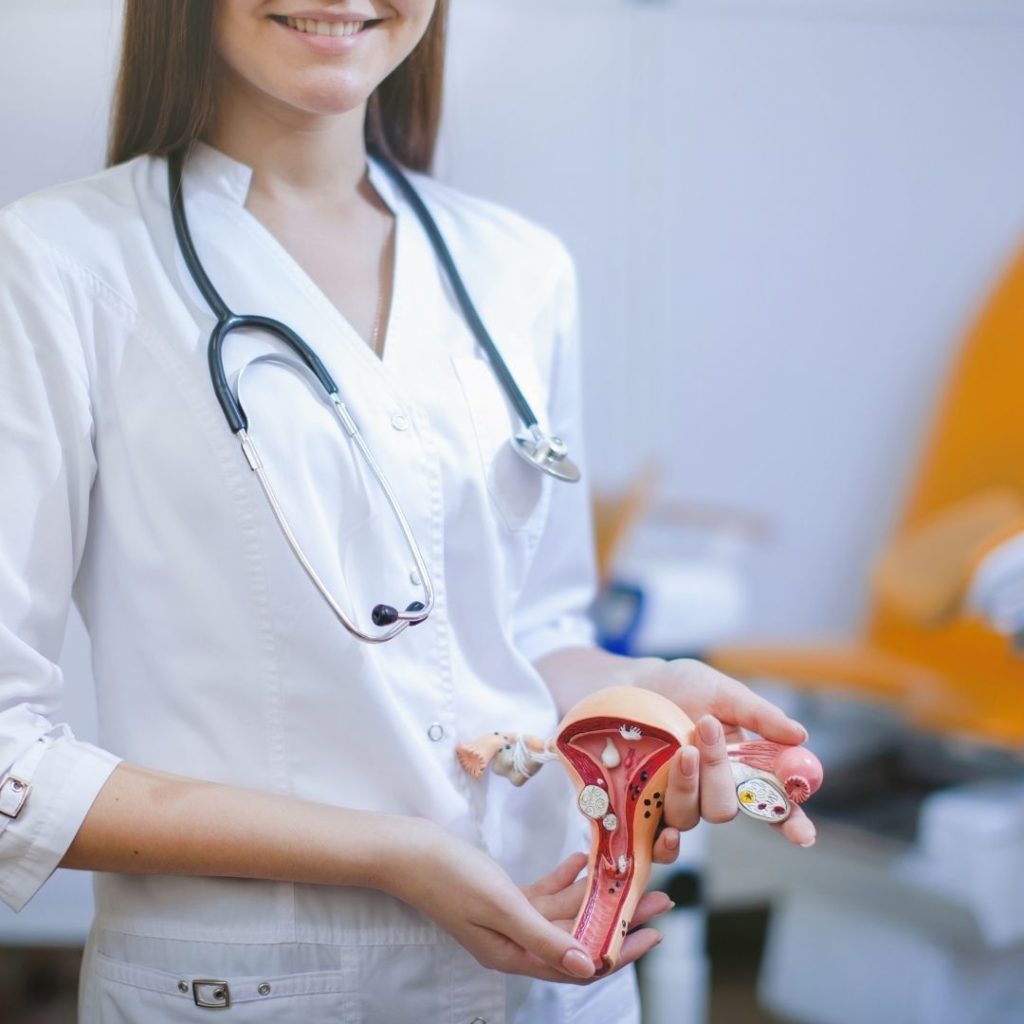 After that, it's time for the physical examination. The nurse will lead you into the exam room and ask you to remove all of your clothing. A gown with a front opening and a sheet to cover your lap will be handed to you. Your ob-gyn will most likely begin by asking you some general health-related questions about yourself and your family. For the pelvic exam, a nurse or other health professional may stay in the room with you and the ob-gyn.
Check-Up
The doctor will initially look for abnormalities outside your vagina, including the vulva area and vaginal entrance. The doctor will then perform an inside examination of your reproductive organs. The gynecologist will use a speculum — a device that holds the vagina open — to inspect the interior of your vagina and cervix while your knees are bent, and your feet are in stirrups to keep them apart (the opening to your uterus). This exam may cause some pressure, but it should not be uncomfortable. Your ob-gyn will also inspect the vaginal and cervix walls.
Routine Tests
In women over the age of 21, a Pap test is frequently performed during the pelvic exam. Using a tiny brush, your ob-gyn will extract a sample of cells from your cervix. Those cells will be transported to a lab where they will be examined for cervical cancer, the human papillomavirus (HPV), and other abnormalities.
Other Tests
The doctor may also test you for sexually transmitted diseases (STDs) such as gonorrhea, chlamydia, syphilis, and HIV if you have been sexually active. The ob-gyn will take a swab of tissue during the pelvic exam and/or check blood tests to look for STDs.
The ob-gyn will next perform an internal bimanual exam, which involves placing one or two gloved fingers in your vagina and the other hand on top of the bottom part of your abdomen to feel your cervix, uterus, fallopian tubes, and ovaries from the outside. If necessary, your doctor may do a rectovaginal exam.
GYN in Great Neck
A visit to the doctor could be beneficial in determining your body's overall health and condition. When you visit an OB-GYN, they do not just check on your health in certain regions; they also ensure everything is in working order across your entire body. If you have any questions or concerns regarding your pregnancy conditions or reproductive health, do not hesitate to contact us at Women4Women, gyn in Great Neck; our goal is to provide the best quality services of personalized care to ensure all mothers and babies are healthy. Contact us today!
---
Your Comprehensive Guide to Women's Health in Great Neck, NY
When it comes to women's health, choosing the right healthcare provider is of utmost importance. In this extensive guide, we'll explore the world of gynecology and obstetrics in Great Neck, NY, and help you find the best possible care for your needs. From understanding the roles of gynecologists and obstetricians to navigating the healthcare system, we've got you covered.
Why Your Health Matters
Before diving into the specifics, let's take a moment to understand why prioritizing your health is so crucial.
Women's health encompasses a broad spectrum of services and care, from gynecological check-ups and screenings to pregnancy and childbirth. Regular visits to a healthcare provider ensure that you receive the necessary guidance and treatment to lead a healthy life. This guide aims to provide you with a comprehensive overview of women's health in Great Neck, NY.
Finding The Right Gynecologist
Selecting the right gynecologist is a critical decision for every woman. But what should you look for in a gynecologist?
What qualifications should you seek in a gynecologist in Great Neck?
When choosing a gynecologist, it's essential to consider their qualifications and experience. Look for an MD or DO specializing in obstetrics and gynecology. Pay attention to their affiliations with local hospitals, especially if you anticipate needing specialized care or surgical procedures.
How do patient reviews aid in choosing a gynecologist?
Patient reviews can provide valuable insights into a gynecologist's bedside manner, communication skills, and overall patient experience. While individual reviews may vary, patterns and common themes in reviews can guide your decision.
Why does location matter when selecting a gynecologist?
Proximity plays a significant role in women's health. Opting for a gynecologist near Great Neck ensures easy access to care for routine visits, emergencies, or unforeseen health issues.
Obstetrics and Gynecology: What to Expect
Understanding the realm of obstetrics and gynecology (OB/GYN) is fundamental for women's healthcare. What do OB/GYNs do?
What services do obstetricians and gynecologists offer?
OB/GYNs are specialists in women's health, providing services such as routine examinations, prenatal and postnatal care, family planning, and the diagnosis and treatment of gynecological conditions. They are also trained to perform surgeries when necessary.
What is the significance of a female gynecologist?
Some women prefer a female gynecologist because they feel more comfortable discussing personal and intimate matters with someone who can relate to their experiences. It's essential to choose a healthcare provider with whom you feel at ease.
How can years of experience benefit your healthcare?
Years of experience bring not only medical knowledge but also an understanding of patients' needs and concerns. An experienced OB/GYN is often better equipped to provide personalized care and make informed decisions regarding your health.
Navigating The Healthcare System
The healthcare system can be complex. Let's discuss how to navigate it effectively and find the best healthcare provider in Great Neck.
How to schedule your first visit with a gynecologist?
Scheduling your initial visit is usually straightforward. You can do it online or by calling the healthcare provider's office. During this appointment, you'll have the opportunity to discuss your health history and any concerns you may have.
What to do in case of an emergency or specific symptoms?
In the event of an emergency or specific symptoms, seeking immediate medical attention is crucial. Most healthcare providers have emergency lines or established protocols for such situations. Always prioritize your health and well-being.
How to use online resources to find the best healthcare provider?
Online resources, including websites, directories, and patient reviews, can help you identify top-rated healthcare providers in Great Neck. Utilize search engines and specialized healthcare platforms to locate the best OB/GYN for your unique needs.
Your Health, Your Choice
Your health is one of the most precious aspects of your life. Selecting the best healthcare provider for your needs in Great Neck, NY, is a significant decision. Consider qualifications, patient reviews, and your personal comfort when making your choice. Remember, it's your health, and you have the power to prioritize it. Women for Women, a leading gynecology practice in Great Neck, NY, offers a team of experienced healthcare providers dedicated to women's well-being. Don't hesitate to schedule your first visit and take the first step towards a healthier, happier you. Our location is near new hyde park, Brooklyn, north shore university hospital, on long island.