The Women For Women OB/GYN Practice – Best OB/GYN In Queens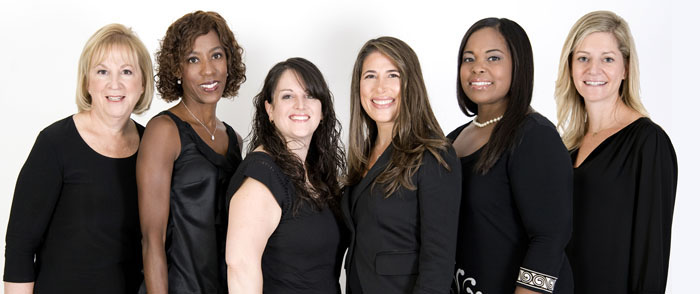 Women for Women OB/GYN LLC is exactly what our name implies; five female Board-certified OB/GYN physicians and one female certified nurse practitioner all working cooperatively to offer the best possible care for women from puberty through menopause.
Our physician team is made of
Dr. Marci Ostroff
Dr. Marni Sanders
Dr. Christine J. Duncan
Dr. Nicole A. Bell
Dr. Nicole R. Smizer
Women for Women OBGYN in Queens provides women's health and comprehensive obstetrical and gynecological care from routine check-ups to emergency procedures. We are experts in general obstetrics and gynecological care, high-risk obstetrics, laparoscopy, and hysteroscopy. We provide many specialty services including bone densitometry, gynecological sonography, 4-D obstetrical ultrasound, minimally invasive surgery, cosmetic treatments, and personalized wellness consultations.
Our Location:
1 Hollow Ln Suite 315
Lake Success, NY 11042
Our office is on Hollow Ln and our providers are all on staff at LIJ. Steven and Alexandra Cohen Children's Medical Center of New York which contains a neonatal intensive care unit is part of LIJ and we work closely with their staff as well. The physicians operate with a team approach. Gynecological patients will have a primary care doctor within our practice, but in an emergency, it is possible that they may be attended to by one of the other physicians. Obstetrical patients will rotate with all of the physicians, as we work as a team to provide the most comprehensive care.
Contact Us
If you need a physician specializing in Women's Health in Queens, request an appointment with any of our five doctors. Here, we treat you like family.
Our phone number is (516) 437-4300, and our fax number is (516) 437-2033. We accept all major credit cards, checks, debit cards, and cash.
Our regular office hours are from 8:30 am to 8:00 pm Monday through Thursday, and 8:30 to 3:00 pm on Friday.
Make sure you have your copay and all insurance information including insurance cards and, if necessary, your HMO referral at the time of your appointment. Our practice is fully compliant with all federal, state and local mandates. Therefore, please be sure to have a picture ID available at the time of check-in. We do our best to see you at your appointment time but occasional emergencies or deliveries may cause delays. We will do our best to keep you from being inconvenienced. Please feel free to call prior to your appointment to see that we are running on time.
Recent Blog Posts:
Managing Menopause Symptoms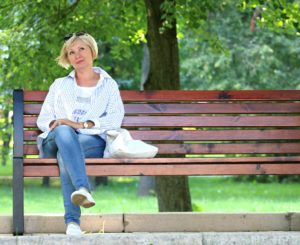 Menopause is a condition that will likely develop for most women at some point in their life. It is the point in time that your menstrual cycle comes to an end, which can have both its positives and negatives. Although you can finally rejoice about the end of your menstrual cycle, the symptoms associated with menopause can be difficult to manage. Menopause is officially diagnosed when your period is gone for at least 12 months. It is most common for menopause to onset in your 40's or 50's, although the average age is 51 years old in the U.S. If you think you are suffering from the negative symptoms associated with menopause, it may be time to seek out a location for the best OBGYN in Queens to help manage your situation.
What are the symptoms?
Like anything, the symptoms of menopause will differ from person to person. They can range from mild to severe, and not every patient will experience all of the symptoms. A common sign that menopause is beginning is an irregular period before it finally comes to an end. Aside from that, among the most common symptoms of menopause are:
Hot flashes.

Mood swings.

Chills.

Vaginal dryness.

Insomnia.

Weight gain.

Dry skin.

Thinning hair.
Symptoms can be strenuous to live with an often have a negative effect on the patients' overall quality of life. For example, not being able to sleep, gaining weight, and having constant hot flashes are symptoms that likely will require assistance in managing. At Women for Women, the best OBGYN in Queens, we can help you manage these more severe symptoms in order to give you a better quality of life during the inevitable onset of menopause.
How are symptoms managed?
If you are having difficulty managing your menopause symptoms on your own, it may be time to seek help from the best OBGYN in Queens. Several different forms of treatment can be used to treat different symptoms. Some may require a doctor's help, and some may just require a simple lifestyle change to see improvement. Among the common treatment plans for managing menopause symptoms, please consider the following:
Hormone Therapy:

Hormone therapy, or combination hormone replacement therapy (HRT), is a common treatment for menopause. Specifically, this type of treatment is the best option for managing hot flashes and is also beneficial in reducing mood swings and vaginal dryness. This form of treatment uses a combination of estrogen and progesterone and can only be used on women who still have their uterus. Estrogen alone, on the other hand, would be used for women who no longer have their uterus. The treatment commonly begins before age 60 and can be used for up to five years.
Alternatives to taking these hormone pills can include creams, gels, and hormone patches.
Nonhormonal Therapy:

Some women may not be good candidates for hormone therapy. For example, women who have experienced blood clots, liver or heart disease, breast or uterine cancer, and women who are pregnant or suffering from vaginal bleeding, would not qualify. With this treatment, what is called vaginal estrogen can be used to treat women suffering from vaginal dryness sans hot flashes. The vaginal estrogen contains a lower dose of estrogen than what is used in traditional hormone therapy.
Yoga, deep breathing, and meditation:

All of these techniques can be beneficial in reducing the stress levels associated with menopause. Many women have even found a reduction in hot flashes when utilizing these alternative techniques. Restorative yoga poses have also been shown to relax the nervous system and improve endocrine system functionality, which helps the body to better adapt to hormone imbalances associated with menopause.
A healthy diet paired with exercise:

With us, the best OBGYN in Queens,

a gynecologist may recommend a lifestyle change as simple as adjusting your diet and incorporating more exercise into your life. Not only will these changes help to better your overall health, but they will help in reducing your symptoms. Trigger foods that your doctor may recommend you remove from your diet may include anything spicy in nature as well as anything containing caffeine.
Best OBGYN in Queens
At Women for Women, the best OBGYN in Queens, a gynecologist will work to assess your symptoms to prescribe a treatment plan that works for you. An initial appointment with the gynecologist will consist of a 60-minute consultation to discuss your symptoms and concerns and review your medical history. The gynecologist will then email you a visit summary, including a management plan for your symptoms and indication for any further testing if needed. Don't continue to suffer through your menopause symptoms alone, contact us today to set up an appointment!
Myomectomy Procedure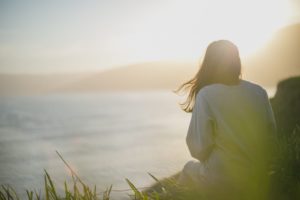 A myomectomy is a procedure done to remove any fibroids in the uterus. Uterine fibroids are noncancerous growths that form in the uterus and can cause severe abdominal pain and heavy periods. To remove them, a surgical procedure must be done to help alleviate symptoms. If you are looking for a safe, welcoming best OBGYN in Queens, consider coming to Women for Women Obstetrics and Gynecology. Our experienced, all-female staff can help you through any obstetrics and gynecological care whether it be a routine checkup or a surgical procedure such as myomectomy, helping to ensure that you are receiving the best care.
What Causes Fibroids?
Fibroids can form at any age, but most often form during your childbearing years. It is currently unclear what causes fibroids to develop in the uterus. There are however some factors that could influence their presence, such as the following:
Family History

– Fibroids have been known to run in the family, so if another woman in your family has had fibroids, it is more likely that you may also develop them.

Hormones

– The hormones produced in the ovaries, estrogen, and progesterone, can influence the growth of fibroids when the uterine lining regenerates during a menstrual cycle.

Pregnancy

– Your production of hormones increases when you become pregnant, and fibroids can form very quickly and suddenly. Make sure to discuss this with our best OBGYN in Queens during your pregnancy.
About The Procedure:
The goal of a myomectomy is to remove the fibroids and to then reconstruct the uterus so that it is still functional. After the procedure is complete, symptoms such as abdominal pain and heavy bleeding during your period should improve greatly. A myomectomy is typically recommended over a hysterectomy, a procedure to remove the uterus completely, in case you plan to get pregnant or your fertility is being affected by your fibroids. Based on the location and the sizes of your uterine fibroids, our best OBGYN in Queens will suggest which type of myomectomy is the best option for you, such as the following:
Abdominal Myomectomy

– During this procedure, our best OBGYN in Queens, will remove your fibroids through an incision that is made in the lower belly area. This procedure is best if you have relatively large fibroids in your uterus.

Laparoscopic Myomectomy

– If this is the case, a surgeon will remove your fibroids through several small incisions, which can even be done robotically. This procedure is best for fewer and smaller fibroids.

Hysteroscopic Myomectomy

– Your surgeon will use a scope that goes through your vagina and cervix to remove your fibroids. This procedure is best if you have a larger amount of very small fibroids.
Recovery After A Myomectomy:
You should expect some pain and discomfort after your procedure. Your women's health specialist will prescribe you pain medication if needed. It is also likely to experience some spotting after your procedure. The type of procedure you received will affect how long your recovery time will be as well, see below for a few examples of the approximate recovery time frame:
Abdominal Myomectomy

– Expect a recovery of about four to six weeks.

Laparoscopic Myomectomy

– Expect a recovery of about two to four weeks.

Hysteroscopic Myomectomy

– Expect a recovery of about two to three days.
Make sure you check in with our best OBGYN in Queens when it comes to recovery time. Allow yourself adequate time to recover before returning to your normal activities. Have your physician inspect your incisions to ensure that they have fully healed before you exercise or lift anything heavy. We suggest contacting our off staff should you have any concerns in general. Also, be sure to check with your doctor on when it is safe for you to return to having sex again and when it is safe to try and get pregnant. You may have to wait up to six weeks to have sex again and possibly three to six months before it is safe to consider pregnancy.
How The Best OBGYN in Queens Can Help You!
Initially, a myomectomy can seem like an unnerving procedure. But with the help and guidance from Women for Women Obstetrics and Gynecology, we ensure you that you are in good hands. We always strive to provide you with the most comfortable, experienced, and overall best OBGYN in Queens. Our all-female staff can help provide you with quality care and guide you through a myomectomy and any other obstetrics and gynecological procedure or treatment. Contact us for more information or if you have any questions on how our practice can assist you or a loved one.
REQUEST AN APPOINTMENT
From regular routine check-ups to more advanced procedures, you can rely on the practitioners for Women's Health in Queens to help. Request an appointment today to meet with one of our doctors.
time can be scary, especially if you do not know what to expect. Each delivery will be unique depending on the circumstances and preferences of the mother. Proper planning and preparation can help ease your mind and allow you to be present during this remarkable season of life.
If you are unsure where to start, schedule an appointment with our Best OBGYN in Queens to discuss your birth plan and any concerns you may have.
Common Concerns
Many women fear childbirth because of stories about the complications and difficulties some women have experienced. Some even choose never to give birth because of these fears. This fear of childbirth is known as a phobia called Tokophobia. However, you do not have to choose this path.
With a good plan and a medical professional, you will be ready to face any circumstance. Our Best OBGYN in Queens has extensive experience helping women through the childbirth process and has delivered babies in simple and complicated deliveries.
Some common fears women have about the birth process are the following:
Long Labor
Perineal Tears
Water Breaking Early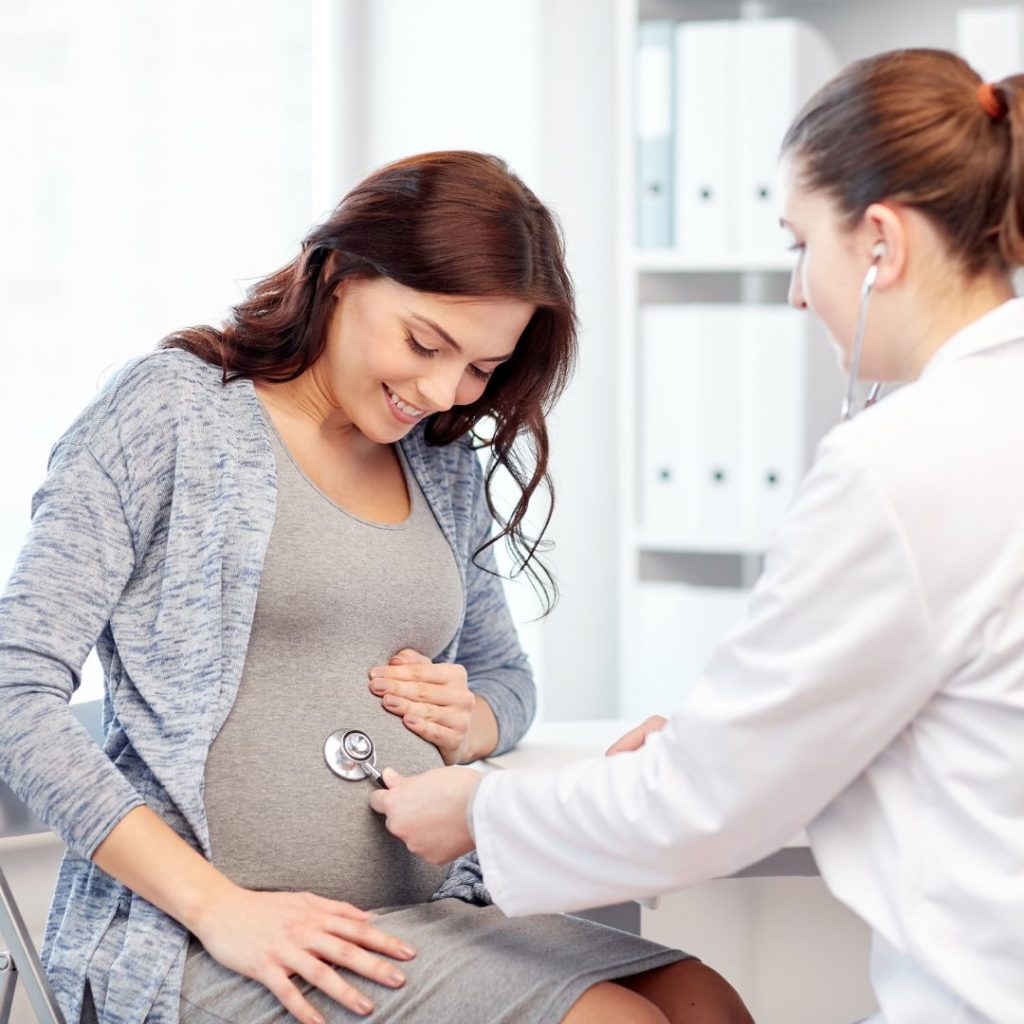 While certain aspects of childbirth are unavoidable, such as the time the water breaks, the length of labor, and the chance of minor injuries and bleeding, a good plan will equip you to deal with these situations as they arise.
There are many options to manage pain and make the birthing experience more comfortable. It is essential to discuss with a medical professional what options are safe for you, such as a hospital birth or home birth, and medication choices. Our Best OBGYN in Queens will be able to advise you based on your medical history and concerns to ensure a safe and positive birth experience for you and your baby.
Creating Your Birth Plan
A birth plan can help you prepare mentally and emotionally for giving birth. The first step to creating your birth plan is meeting with an OBGYN. If you do not already have one, our Best OBGYN in Queens is ready to help.
When you meet with your OBGYN, they can assess your health and the progress of your pregnancy and go over expectations for the birth. They will help you decide where to give birth, whether you want a hospital birth or a home birth, and give advice on medications or remedies for pain management. Having an OBGYN who has gone through this experience with many new mothers will help you to feel confident.
Additionally, your OBGYN will help you plan for any complications after the delivery, such as a Perineal tear or bleeding. They can inform you of the risks and solutions you can pursue after the birth.
Once you are aware of the medical side of things, you can begin preparing for the big day. This might involve transportation and preparations to baby-proof the home.
If you plan to give birth at a hospital or birthing center, you may also want to pack a bag with essentials.
Care Before and After You Give Birth
Preparing for birth goes beyond planning for the big day. Knowing that your OBGYN will be with your every step of the way, even after the birth, will be comforting as you navigate this new season.
When the baby comes, there will be plenty of things to do. This is why it can be helpful to include plans for after the birth, such as preparing easy meals in the freezer and scheduling follow-up appointments with your OBGYN.
Visiting your OBGYN regularly after giving birth will be crucial for your baby's health and a useful resource for you as a new mom.
Schedule Your Appointment With Our Best OBGYN in Queens
Our Best OBGYN in Queens is always ready to answer any questions. If you are interested in becoming pregnant or planning your birth, visit our website for more information on our services.
Client Reviews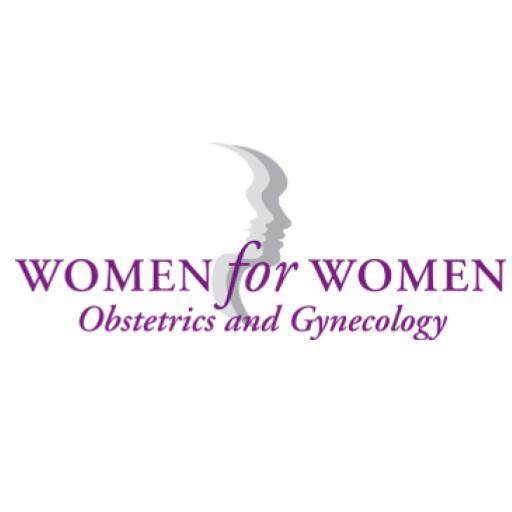 Overall Rating





How do others rate this clinic?
Clinic Name
Service Offered