The Women For Women OB/GYN Practice

Women for Women OB/GYN LLC is exactly what our name implies; six female Board-certified/ Board-eligible OB/GYN physicians and one female certified nurse practitioner all working cooperatively to offer the best possible care for women from puberty through menopause. Women for Women OB/GYN provides comprehensive obstetrical and gynecological care from routine check-ups to emergency procedures. We are experts in general obstetric and gynecological care, high-risk obstetrics, laparoscopy, and hysteroscopy. We provide many specialty services including bone densitometry, gynecological sonography, 4-D obstetrical ultrasound, minimally invasive surgery, cosmetic treatments, and personalized wellness consultations. Contact our Female OBGYN today to learn how we can help you.
Our office is on Hollow Ln and our providers are all on staff at LIJ. Steven and Alexandra Cohen Children's Medical Center of New York which contains a neonatal intensive care unit is part of LIJ and we work closely with their staff as well. The physicians operate with a team approach. Gynecological patients will have a primary care doctor within our practice, but in an emergency, it is possible that they may be attended to by one of the other physicians. Obstetrical patients will rotate with all of the physicians, as we work as a team to provide the most comprehensive care.
Regular Office Hours
8:30 a.m. to 8:00 p.m., Monday through Thursday
8:30 am to 3:00 p.m. on Friday
Make sure you have your copay and all insurance information including insurance cards and, if necessary, your HMO referral at the time of your appointment. Our practice is fully compliant with all federal, state and local mandates. Therefore, please be sure to have a picture ID available at the time of check in. We do our best to see you at your appointment time but occasional emergencies or deliveries may cause delays. We will do our best to keep you from being inconvenienced. Please feel free to call prior to your appointment to see that we are running on time.
---
What are the Benefits of Seeing a Female OBGYN?
A Gynecologist is a doctor that specializes in the woman's reproductive system starting from puberty to menopause. An OB-GYN helps you with some of the most critical health issues women may face. These issues may include childbirth, birth control, menopause, infections, cancer, and pelvic surgery. Women are often recommended to visit a gynecologist between 13-15 or when they start becoming sexually active. If you are under the age of 18, seeing a Gynecologist can just be to go over the female reproductive system's health and discuss all of the changes the female body makes through adolescence.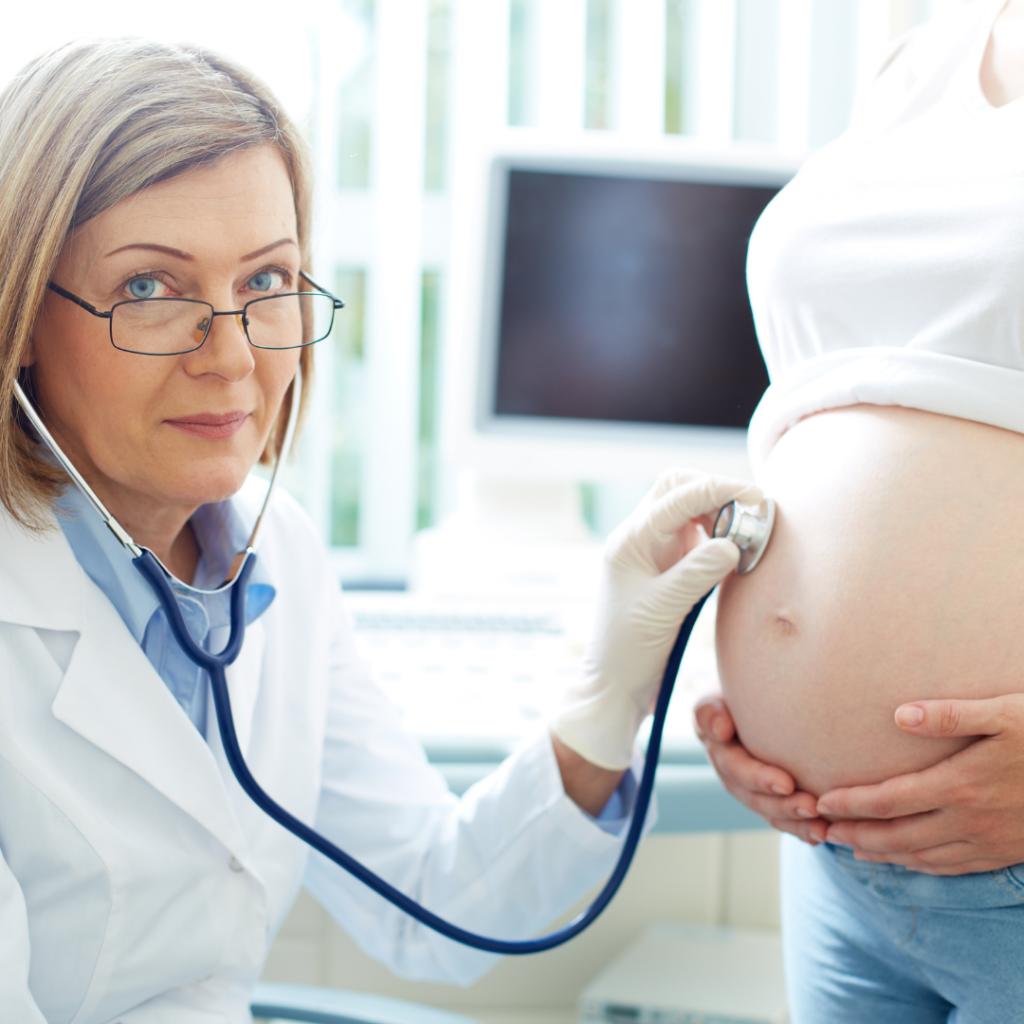 Seeing a Female OBGYN at an early age allows you to build a relationship with the doctor who will then know your history if new symptoms come along later in life. When it comes time to see a Gynecologist, there are a couple of things that they want you to know. The first thing is to find a doctor who you like and trust. OB-GYN appointments are often very personal, and it can be hard to find one you are comfortable with. Some ways to find a female OBGYN can be a referral from a primary care physician, friends, or family.
If you are seeing the OBGYN for the first time, it can be a little frightening for some, and often you may feel more comfortable having a female OBGYN. If you have these concerns, Women4Women may be the right place for you. Women4Women is an all-female OBGYN practice that works to provide you with the best possible care beginning from puberty to menopause. It's ok to meet with a few doctors until you find the most comfortable. The next thing is to make sure you prepare any questions you may have for the doctor. It is often seen that some women see their OB-GYN as their primary doctor. If that is the case, it is essential to let them know to make sure you receive the best possible care. Frequently, women may have questions about the female reproductive system that they are too afraid to ask. Here at Women For Women, our female OBGYNs are here to answer all of your questions to ensure you are as healthy and safe as possible.
Appointments at an OB-GYN starts with a routine check-up where they check your weight, blood pressure, blood and urine tests. The doctors will then ask any questions about your health and family medical history to better understand your general health. After all of those tests are done, they will begin the physical exam. For the physical exam, the doctor will ask you to undress and give you a robe to put on instead. During the physical exam, the doctor will look at the vagina and inspect your reproductive organs. If you are over the age of 21, it will be recommended to get a pap smear to test for any abnormalities in the cervix. While these exams are uncomfortable for many, having a female OBGYN can sometimes make the process a bit more comfortable to create a good relationship where you feel comfortable discussing issues with reproductive health.
What Kind of Conditions Does a Gynecologist Treat?
Gynecologists are here to answer any questions regarding the female reproductive system, including pregnancy, sex, reproductive health, and infertility. While this can vary for many depending on your circumstance, a woman is recommended to see a gynecologist annually for a routine check-up. If you are experiencing any unusual symptoms, it is best to see an OB-GYN as soon as possible. Even if you are not experiencing any unusual symptoms, it is still essential to get a check as a preventative measure. Some of the reasons you may see a gynecologist include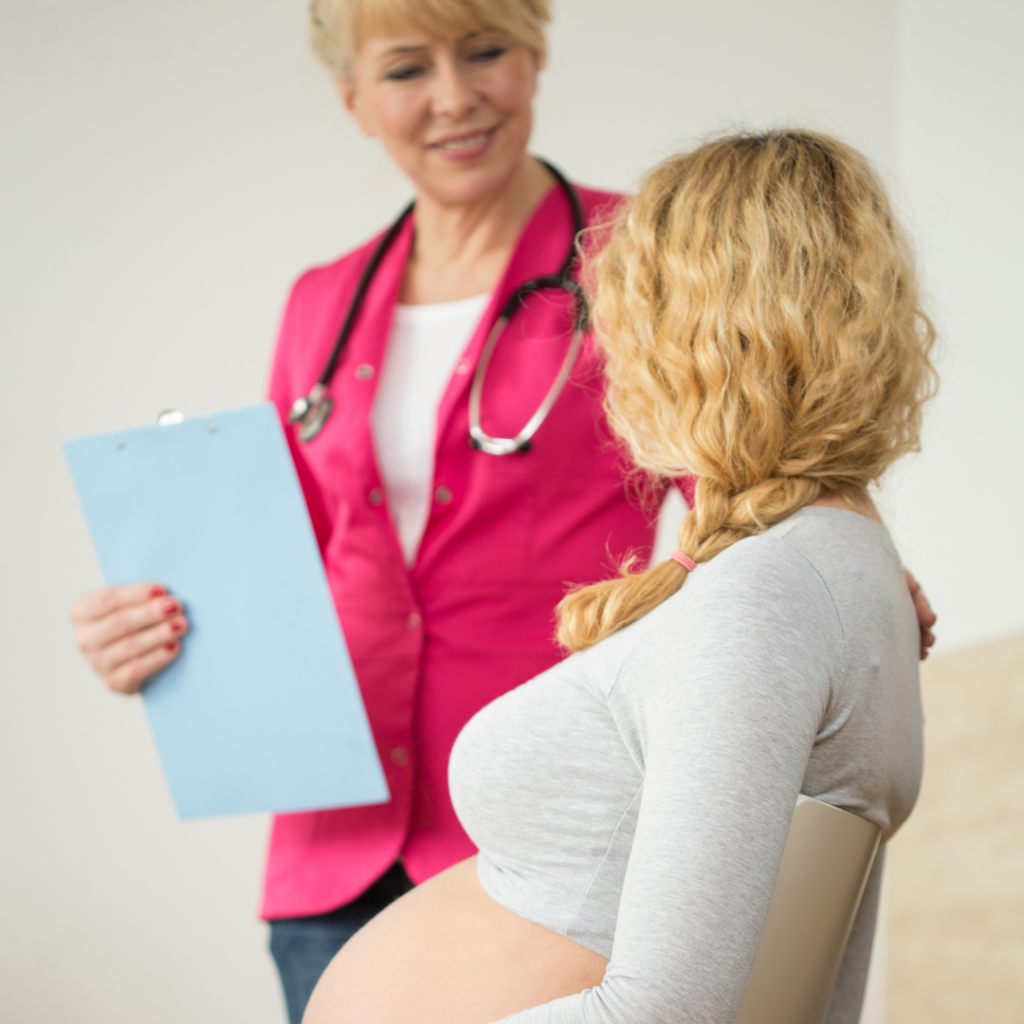 Pelvic, vulvar or vaginal pain
Abnormal bleeding
Issues relating to pregnancy
STI's
PCOS
Endometriosis
Pelvic Inflammatory disease
Female related Cancers
Breast exams and breast health
Benign conditions associated with the female reproductive system
Sexual dysfunction
If you are currently pregnant, you need to find an OB-GYN that will care for you during pregnancy and after delivery. When you are pregnant, you will need to see a doctor go over mom and baby's overall health. The first appointment will go over your due date and any medical history relating to you and your family. Once all of that information is discussed, the doctor will talk to you on how to have a safe and healthy pregnancy. It is essential to ask the doctor any questions you have to ensure you and your baby's health and safety. Some of the possible questions you may want to ask regarding pregnancy might be
What symptoms should I expect?
How much weight am I expected to gain?
What type of foods should I stay away from?
What are right prenatal vitamins or supplements should I take?
What are some medicines I should Avoid?
If you have any health conditions, will they affect my baby/pregnancy?
If you would like to see a female OBGYN, Women4Women is the perfect place for you. Once you get a positive pregnancy test, make sure to call and schedule an appointment for 7-8 weeks after your missed period. If you have been pregnant in the past and have had early complications, please let us know, and we can schedule you for an appointment sooner.
Things You Should Discuss With Your Gynecologist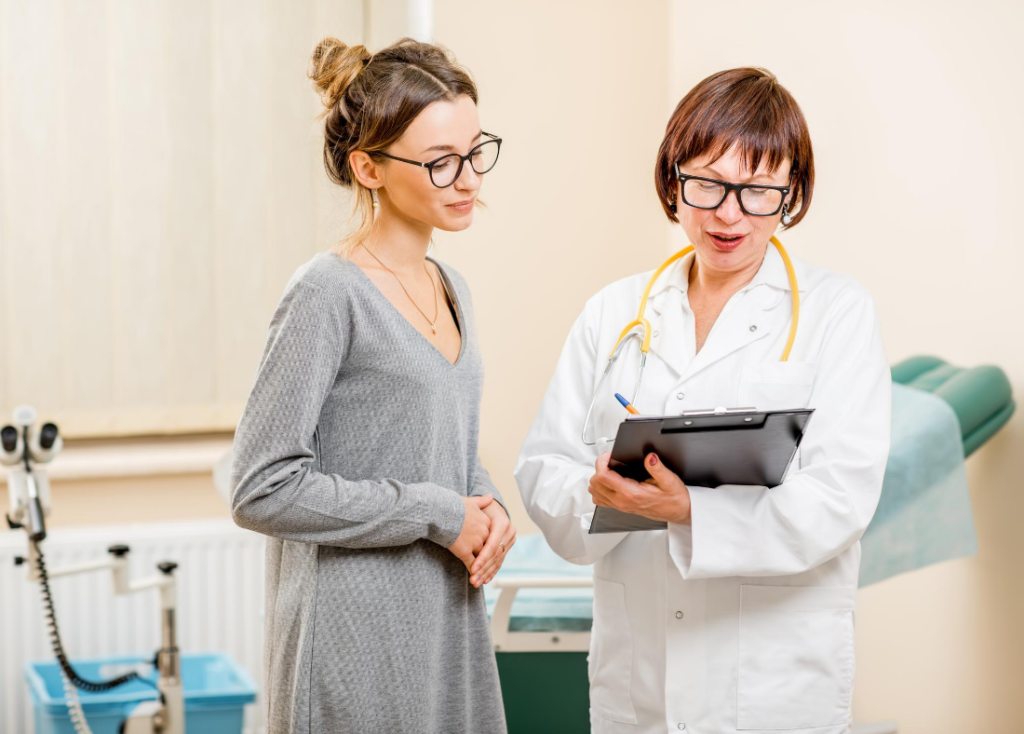 Going to a Gynecologist appointment can be uncomfortable, especially when talking about your reproductive health. At Women For Women, our female OB-GYN wants you to know that it is safe to talk about all your female health concerns. Before your visit, it is essential to have anything you want to discuss with your doctor written down so that you don't forget. While you may think some of the issues you are experiencing are not a big deal, not mentioning it could lead to a more significant problem later on. Catching something early can make all the difference in the future of your health. Some of the things you should always discuss with your Gynecologist are
It is essential to be open and honest about your personal health history, so they are up to date with any possible health concerns. Some of the things you may let them know is when was your last primary care appointment, previous pap smear, any current medications, vitamins, and any allergies to medication.
It is essential to let your doctor know of any family history of diseases such as thyroid, heart conditions, cancers, diabetes, and high blood pressure. It is essential to have this on record so that they can keep an eye on these things.
If you have started experiencing any unusual symptoms, it is crucial to let the doctor know when you started having the symptoms and how long you have experienced them. It is important to note if you have taken any new medications or started anything different to help determine the cause of these symptoms so they can select a treatment plan.
Pregnant or Trying to get pregnant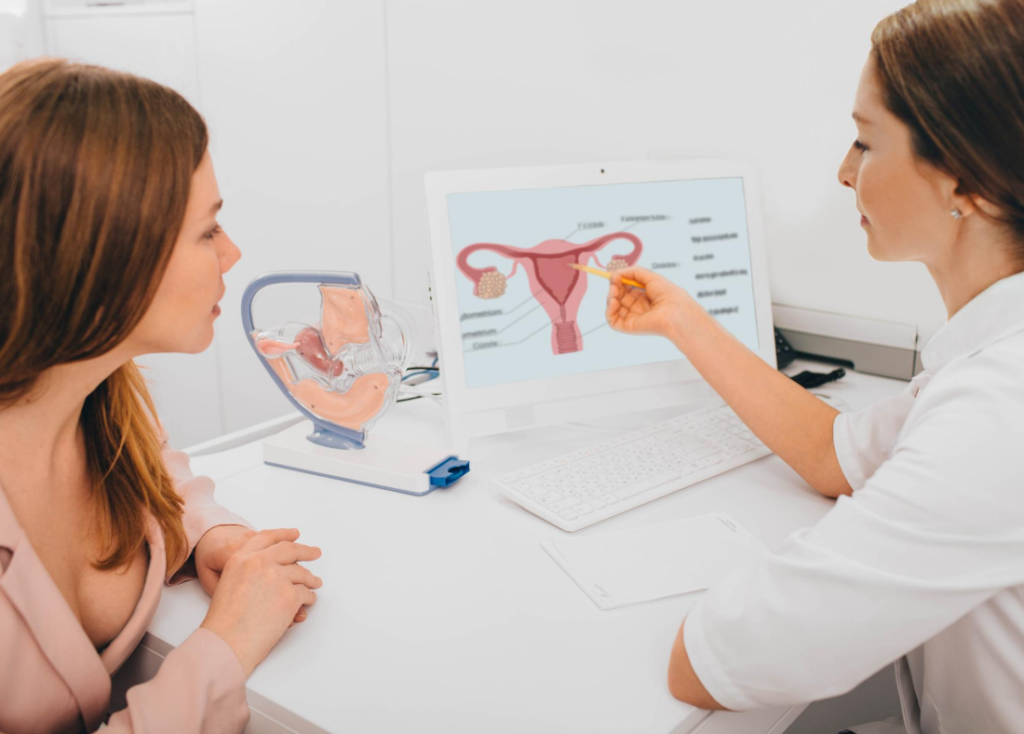 If you are pregnant or trying to get pregnant shortly, it is always good to let a physician know. This allows them to provide any useful information in regards to your health. Our female OBGYN's can help plan your pregnancy, offer prenatal care, give you labor and delivery options, genetic testing, and possible infertility treatment.
It is essential to let your doctor know of any changes in regards to your reproductive health. Depending on the symptoms and your age, the doctor will want to examine why these changes may be happening. These changes may include frequency of menstrual bleeding, unusual cramping, pain during urination, pain during intercourse, pregnancy, or menopause.
You may ask, could be about birth control, contraceptives, and safe sex tips. Gynecologists are here to work with you to find what works best for your specific health needs.
Your doctor may also want to know any lifestyle habits such as smoking, drinking, drug use, or exercising habits.
Should I See a Gynecologist For Issues With Fertility?
When the time comes to start a family but has not been able to conceive, you may begin to think about fertility tests. It is usually recommended that you have not been able to conceive for 12 months to see your doctor. When you see your doctor, both you and your partner must go to the doctor together. Infertility causes can sometimes be challenging to diagnose, but they will try everything they can to give a possible reason as to why you may be infertile. Doctors will often ask questions like your medical history, any medications you take, drink or smoke, and if you have had any contact with chemicals or radiation. Some of those factors can be a possible reason for infertility. Other factors maybe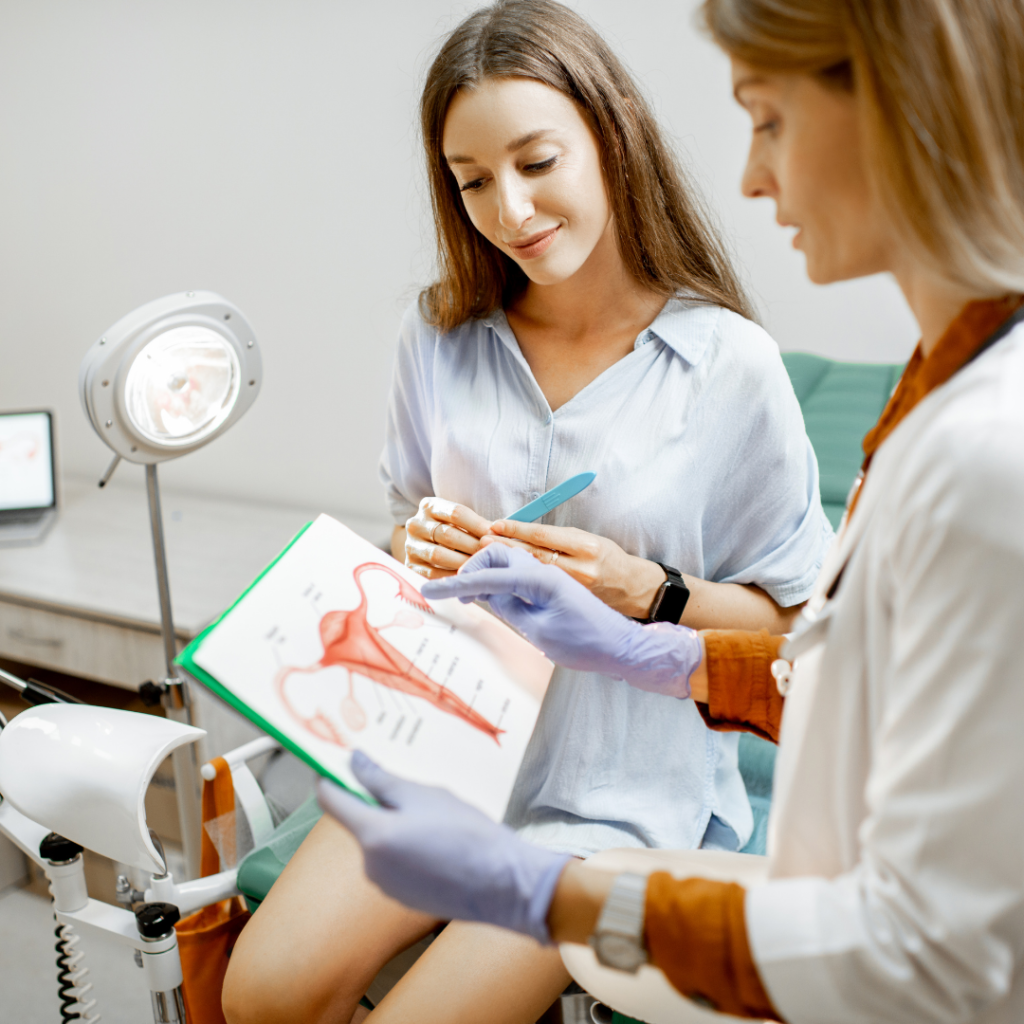 Age – As women age, the quantity and quality of the eggs released will begin to decline, making the ability to conceive more difficult.
Smoking – Smoking is known to cause damage to your cervix and fallopian tubes and can increase the risk of miscarriages
Weight – If you are over or underweight, this can affect ovulation
Sexual History – If you have had a history of STI's, this can lead to damage of the fallopian tubes causing infertility issues
Alcohol – If you are trying to conceive, it is best to stop alcohol use or no more than one drink per day. If you are a heavy drinker, this may lead to decrease infertility.
Doctors will also want to know about your sexual history, such as the history of birth control if you have had any STI's, problems with sex if you have had other partners, and how often you have sex. The next set of questions is usually related to your period. They may ask if you have been pregnant before, how often you get your periods, are your periods irregular, change in blood flow, and if you have ever received any fertility treatment in the past. Once the doctor gets a feel for your history, they may try various tests to help identify any problems that are going on.
One of the first tests they may try is a pap smear. This can detect anything going on in the cervix, such as cervical cancer or any STD's. Doctors will also check for ovulation. It is sometimes found that women are not ovulating, and to get pregnant, your body needs to release an egg each month. Another test your doctor may do is a urine test to check your hormone levels to make sure they need to be before you ovulate. Some of the hormones they look at are Progesterone and luteinizing hormones. While female fertility is hard to determine, most of the time, female infertility is caused by
Ovulation disorders –
Damage to the fallopian tubes
Endometriosis
Uterine or cervical causes
Unexplained infertility
Women For Women Obstetrics and Gynecology – Female OBGYN
Here at Women For Women, we offer various services for your pregnant care from pregnancy complications to fertility interventions. Our Team of female OBGYN's will work with you to figure out the possible causes of infertility, but if you are still not able to conceive for more than a year, it may be best to look into a fertility specialist. Fertility specialists can help diagnose not only female infertility but male infertility. Male infertility can be a significant factor in starting your family, so it is important to get answers so that you can receive any possible treatment to start your family.