A myomectomy is a surgery done to remove uterine fibroids. There are three types of myomectomies to eliminate uterine fibroids: abdominal, hysteroscopic, and laparoscopic. A hysteroscopic myomectomy removes fibroids in the lining of the uterus. Uterine fibroids are non-cancerous growths in the uterus that develop during a woman's childbearing years. If you need treatment, contact our Gyno in New Hyde Park; at Women For Women OBGYN, your health is our top priority.
Fibroid Treatment
Many women will develop uterine fibroids, and they can range in size from so small they can't be seen to large enough that it enlarges the uterus. Some women may not notice any symptoms of their fibroids, but some women may have immense pain. Race and family history are risk factors for uterine fibroids. Black women and women with mothers or sisters who had fibroids are more likely to develop fibroids. Sometimes, your gynecologist might find uterine fibroids accidentally during a routine pelvic examination. Otherwise, your gynecologist can diagnose uterine fibroids through an ultrasound and lab tests.
There are many different treatments for uterine fibroids though some women may not even need treatment. For mild symptoms, medications can help. If you are suffering from fibroids causing severe symptoms, a hysteroscopic myomectomy may be the best treatment. Hysteroscopic myomectomies are a great option if you need to get rid of your fibroids if you plan to have children in the future.
Hysteroscopic myomectomy
A hysteroscopic myomectomy is the best option for women who may wish to be pregnant in the future since it removes the fibroids while leaving behind all the healthy tissue in your uterus. Like any other surgery, a hysteroscopic myomectomy has associated risks; however, complications are rare.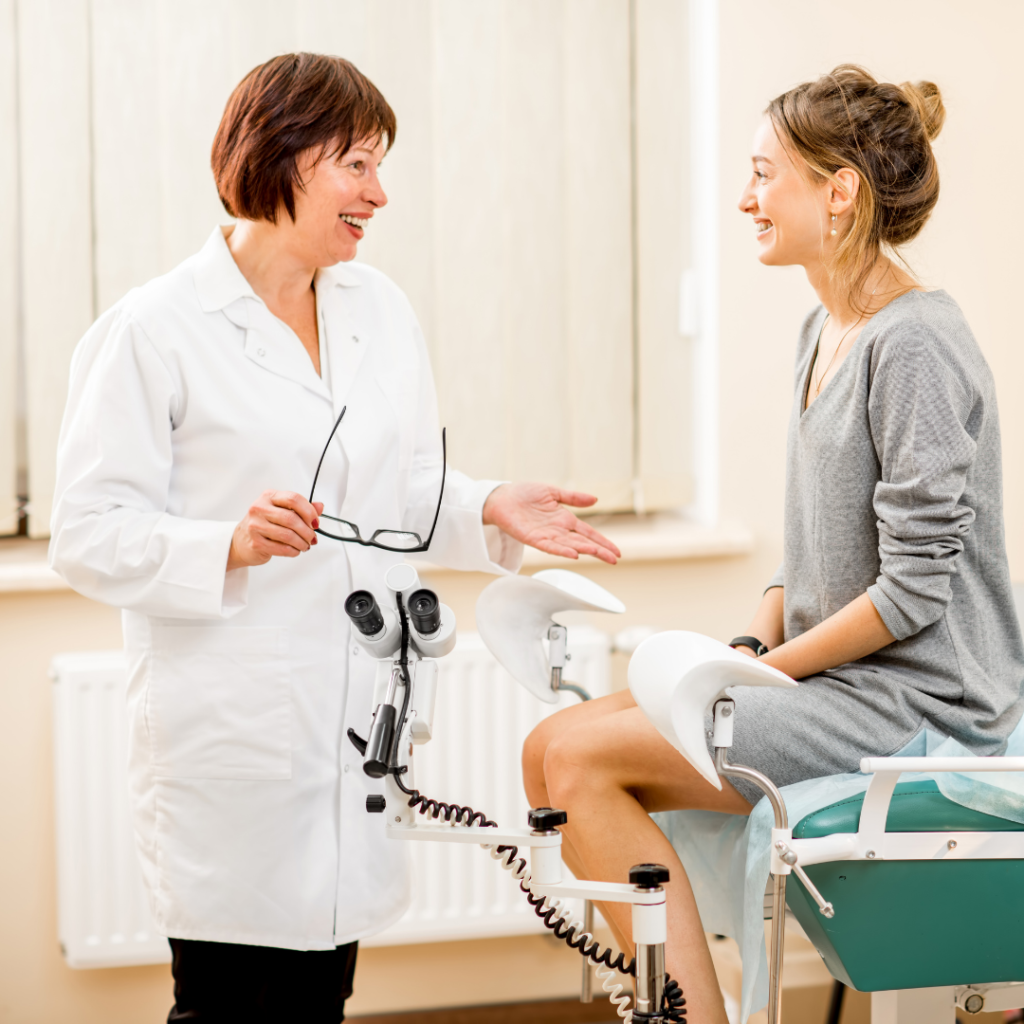 During a hysteroscopic myomectomy, you will be placed under either local or generalized anesthesia. Then a small lighted scope will be inserted through your vagina to your uterus, and the doctor will insert liquid into your uterus to widen it and make the fibroids more visible. The doctor will then shave off pieces of the fibroids that will be washed away by the liquid. If your fibroids are very large, they may not be completely removed in one surgery, and you might have to repeat the surgery.
You should be discharged the same day as the surgery. Recovery from a hysteroscopic myomectomy is usually about two to three days. After a hysteroscopic myomectomy, many women experience their symptoms resolving, and their fertility improving. If you're looking for a gyno in New Hyde Park, check out Women for Women. Women for Women is located adjacent to Northwell Health at Long Island Jewish Medical Center which means they are able to see you in their office and do surgeries at the hospital.
Heavy bleeding during periods
Periods that last longer than a week
Irregular bleeding
Pelvic pain or pressure
Frequent urination
Difficulty emptying your bladder
Constipation
Backache
Leg Pain
Causes of Uterine Fibroids
Genetic Changes

Some fibroids are caused by gene changes different from normal uterine muscle cells.

Hormones

Estrogen and progesterone can cause fibroids to grow.

Extracellular matrix (ECM)

The extracellular matrix is essentially the glue that holds cells together. The extracellular matrix makes fibroids fibrous and stores growth factors that may cause changes in the cells.
Reasons to get a hysteroscopic myomectomy over other treatment options:
You plan to have children in the future
Your uterine fibroids are causing infertility
You want to keep your uterus
Risks associated with hysteroscopic myomectomy
Excessive blood loss
Scar tissue may develop after surgery
Pregnancy complications
Childbirth complications
Infection
A perforation in your uterus
Needing a hysterectomy (rare)
Spreading a cancerous tumor (rare)
Gyno in New Hyde Park
Women for Women Obstetrics and Gynecology is a complete women-run gynecological practice consisting of six physicians and one nurse practitioner. Women for Women runs right next to Northwell Health at Long Island Jewish Medical Center, which offers them the unique ability to seamlessly offer services between their offices and the hospital. If you need a hysteroscopic myomectomy, Women for Women will perform it in the state-of-the-art Ambulatory Women's Surgery Suite at Northwell Health – Long Island Jewish Medical Center. Whether you are in need of a regular gynecological checkup, pregnancy care, or surgery, Women for Women is the place to go. Contact us if you need a gyno in New Hyde Park and make an appointment today.