What is a Hysteroscopic Fibroid?
It is essential for women to regularly schedule gynecologist appointments. Women4Women Obstetrics and Gynecology offer women's health services performed by female doctors. Our six female board-certified OB/GYN physicians provide the best quality of care for women from puberty to menopause. Women's health can be confusing. Let us help you understand your body and treat your needs. Contact our Gynecologist in Queens so our team can help you with your pregnancy needs.
Gynecologist Management
Gynecologists in Queens offer several services that treat women's health conditions. Our team of professional women will evaluate and work with you to get the help you need. We complete office procedures and hospital surgeries. Here are some treatments we perform:
Abnormal Pap Smears.
Contraception- Nexplanon Implant, Mirena IUD, Paragard IUD, and Kyleena IUD.
Vaginal Infections.
Menopause Treatments.
Hormone Replacement Therapy.
Bone Health.
Pelvic Assessment Using Ultrasound and Sonohysterogram.
Talk to our doctors and ask any questions you may have for women's health.
Our Office Procedures.
There are diagnostic procedures that are performed in the office. Some of these procedures are minimally invasive that are available through our office. The procedures help determine if there need to be more steps taken to manage and fix your gynecologic problem. Here are some of your procedures:
Colposcopy.
Endometrial Biopsy.
Bone Densitometry.
Cosmetic Procedures.
Sonohysterogram.
Click here for more information about our office procedures.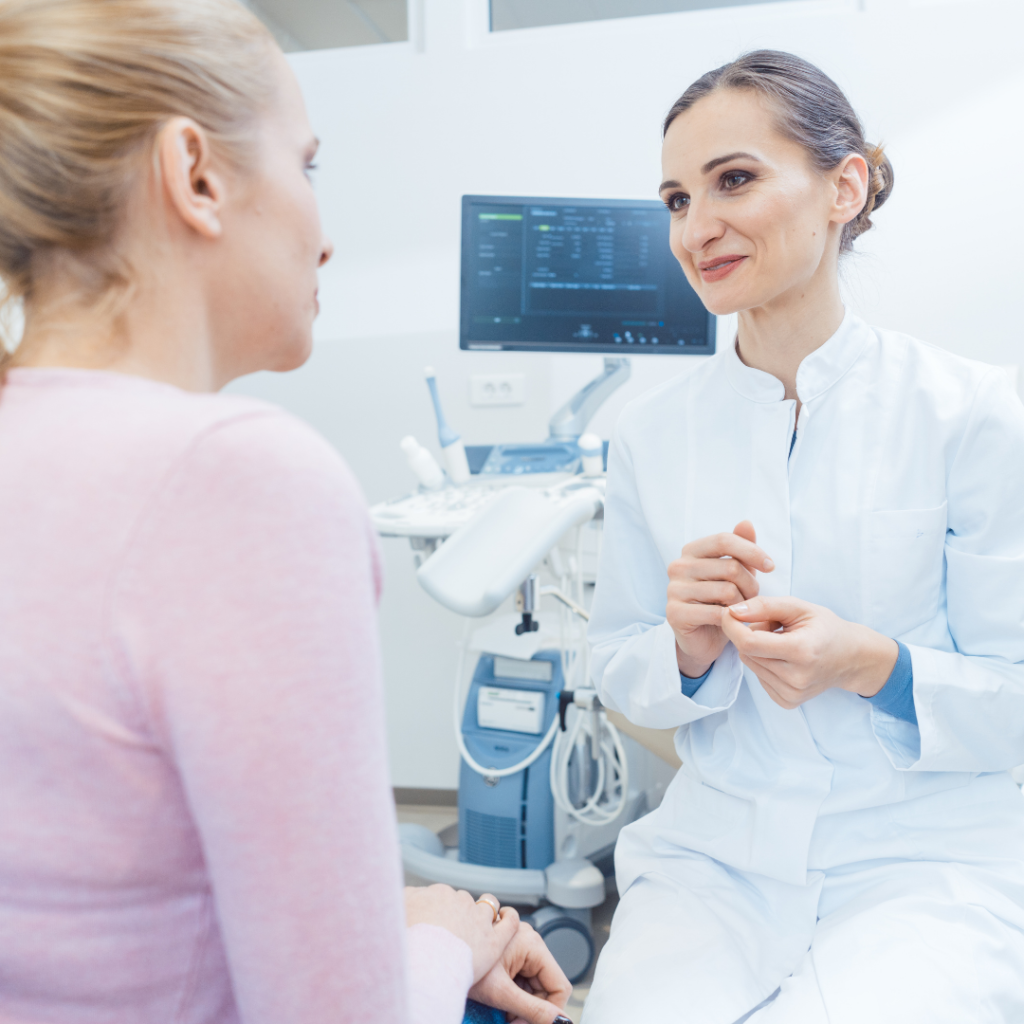 Hospital Procedures
Suppose your procedure needs to be taken a step further to more serious surgery. In that case, our team will perform surgeries at Northwell Health at Long Island Jewish Medical Center in the main operating room or the Ambulatory Women's Surgery Suite. Here are the surgeries we perform:
Hysteroscopy.
Hysteroscopic Fibroid Removal.
Endometrial Ablation.
Laparoscopic Hysterectomy.
Abdominal Hysterectomy.
Myomectomy.
What is a Fibroid?
A fibroid is a non-cancerous growth inside the uterus that can develop during a woman's childbearing years. It is at higher risk if the person is obese, has a family history of fibroids, or early-onset puberty. The symptoms of fibroids include heavy menstrual bleeding, prolonged periods, and pelvic pain. Contact a Gynecologist in Queens if you are experiencing uterine pain.
Symptoms of a Fibroid.
There are a number of signs that show symptoms of a fibroid. Heavy menstrual bleeding, bleeding at times other than menstruation, low hemoglobin, and anemia can all be symptoms of a fibroid. If you are experiencing these symptoms, you may have a fibroid. Contact a Gynecologist in Queens for more information.
Who Gets a Uterine Fibroid?
Uterine fibroids are very common in women. In the United States, 7 in 10 women will develop a uterine fibroid. You are not alone if you do develop or believe you have a uterine fibroid. It is essential to regularly be checked in case a fibroid develops.
What is a Hysteroscopy?
There are two types of hysteroscopy. It can be diagnostic or operative. They are both used to diagnose and treat any abnormalities in the uterus.
Diagnostic- It is used to diagnose uterine abnormalities. It can also confirm the results of other tests. The diagnosis can be the answers uterine bleeding, infertility, repeated miscarriages, adhesions, and tumors.
Operative- It is used to both diagnose and treat certain conditions. It is crucial to help fix and stop any problems before they can become worse.
Click here for more information about a hysteroscopy.
What is a Hysteroscopic Fibroid?
The surgery is performed with a local anesthetic, depending on the severity of the procedure. During the procedure, the cervix becomes dilated. The hysteroscope is inserted, and a gas or liquid is injected to expand the uterus. Then, a light on the hysteroscope allows the doctor to see into the uterus to remove any fibroids or find issues that can lead to future problems.
What Happens After the Procedure?
A patient with a local anesthetic can likely go home after the procedure is completed. If the anesthesia was regional or general, it would require a more extended stay that is observed for your safety. You may experience cramps or pain for 1-2 days after the procedure. If you develop a fever, severe pain, or heavy bleeding, please contact your doctor.
Contact Women4Women.
Here at Women4Women, we want to provide the most comfortable and quality care for women's health. Women's health can be confusing. Let us work with you to understand and take the best option possible for your health. Visit our website and contact us today!