Tips For Post Pregnancy
Postpartum is the period after the delivery of your baby and ends once your body has nearly returned to its pre-pregnancy state, typically between 6 and 8 weeks. This time frame commonly entails changes in a woman's body emotionally and physically. After nine long months of carrying around a child, there are some helpful tips the mother should follow. Once the baby has arrived home, the chaos will begin. Whether this is your first child or your fifth, it will be a stressful and crazy year. It is recommended the mother does things for herself throughout this time as well. For tips for post-pregnancy, talk to an OBGYN in Queens.
Self Care After Birth
Arriving home with your newborn is one of the happiest moments of your life, but it will bring on some stress. Whether you worry about why the baby is crying or wondering if you can handle it all, it will be stressful. That being said, it is just as important to take care of yourself as the mother as much as the newborn baby. Here are some tips to help you!
Rest: Rest is extremely important during the first few weeks to post-pregnancy. Rest as often as possible; sleeping while your baby sleeps is a great way to make sure you get your much-needed rest in.
Ask for help: A new mother should not be ashamed of asking for help; in fact, it is encouraged. Everyone needs help at one point or another. The favors can be simple tasks such as running errands or household chores.
No heavy lifting- Do not lift an object heavier than your child, especially after a C-section.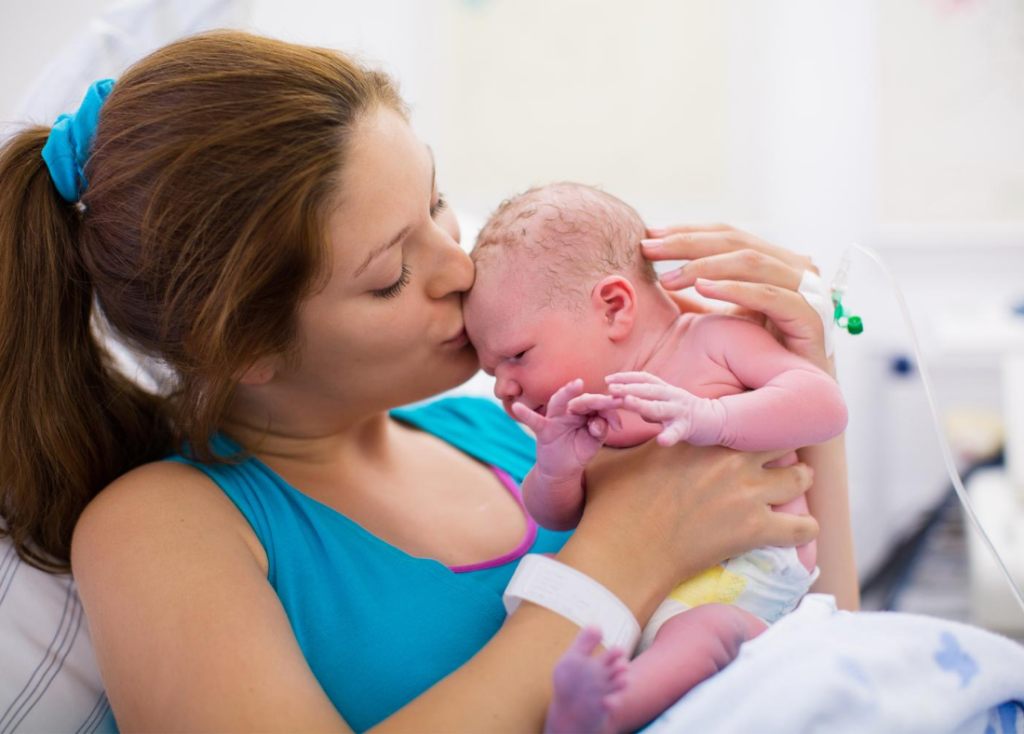 It is important to an OBGYN in Queens if you feel upset or "blue" for two weeks or more.
Staying Healthy
Staying physically healthy is essential for a mother after the birth of a newborn. It is very easy to get tired and worn down, especially for new mothers who haven't experienced this before. Continuing to take vitamins daily is a helpful tip many doctors recommend to mothers post-pregnancy. Eating healthy meals and drinking at least eight glasses of water a day is highly recommended as well. The last way to stay physically healthy is to go out for a walk. Light exercise is good, but nothing too intense. Mothers should speak with their doctor before taking part in any exercise programs post-pregnancy.
Postpartum Depression
Many women experience postpartum depression, so it is nothing to be ashamed of. The cause of these "baby blues" is the changes in the hormones in the women's body. Some common symptoms women face due to postpartum depression are:
Insomnia
Mood changes
Sadness
Restlessness
Unexplained crying
Irritability
OBGYN in Queens
Women for Women is an OBGYN in Queens that can help you with all your post-pregnancy needs. Our team of specialists knows everything there is to know about pregnancy and post-pregnancy. They have many helpful tips to offer women who are experiencing any challenges after giving birth. You can call or go online to request an appointment with our doctors. They are available for checkups or just to talk. If you have any questions about post-pregnancy care, always feel welcomed to come and talk. The office is open Monday through Friday and accepts a handful of insurances. We love our current patients, but we are always looking to grow. Our main goal is to help and touch as many women as possible through their pregnancy and post-pregnancy journey. Make an appointment with us today!