Women for Women OB/GYN LLC is exactly what our name implies; six female Board-certified/ Board-eligible OB/GYN physicians and one female certified nurse practitioner all working cooperatively to offer the best possible care for women from puberty through menopause. Women for Women OB/GYN provides comprehensive obstetrical and gynecological care from routine check-ups to emergency procedures. We are experts in general obstetric and gynecological care, high-risk obstetrics, laparoscopy, and hysteroscopy. We provide many specialty services including bone densitometry, gynecological sonography, 4-D obstetrical ultrasound, minimally invasive surgery, cosmetic treatments, personalized wellness consultations and even a Pelvic Exam in Queens.

Our office is on Hollow Ln and our providers are all on staff at LIJ. Steven and Alexandra Cohen Children's Medical Center of New York which contains a neonatal intensive care unit is part of LIJ and we work closely with their staff as well. The physicians operate with a team approach. Gynecological patients will have a primary care doctor within our practice, but in an emergency, it is possible that they may be attended to by one of the other physicians. Obstetrical patients will rotate with all of the physicians, as we work as a team to provide the most comprehensive care.
Regular Office Hours
8:30 a.m. to 8:00 p.m., Monday through Thursday
8:30 am to 3:00 p.m. on Friday
Make sure you have your copay and all insurance information including insurance cards and, if necessary, your HMO referral at the time of your appointment. Our practice is fully compliant with all federal, state and local mandates. Therefore, please be sure to have a picture ID available at the time of check in. We do our best to see you at your appointment time but occasional emergencies or deliveries may cause delays. We will do our best to keep you from being inconvenienced. There will be a $30 no-show fee for missed appointments without calling the office to cancel. Please feel free to call prior to your appointment to see that we are running on time.
---
What is a Pelvic Exam?
Pelvic exams are used to examine your gynecological health and are often used to discover any type of ovarian cysts, STI's, fibroids, or cancer. While this exam is not mandatory, it is an important part of women's health to ensure a healthy reproductive system. Here at Women4Women in Queens, we provide various services in obstetrics and gynecology to provide you with the best comprehensive medical care for women by women. If this is your first time going for a pelvic exam, just know where you are here to make you as comfortable as possible by walking you through it and answering any questions or concerns. Contact us if you have questions about receiving a pelvic exam in Queens
How It Works
A Pelvic Exam is a way doctors look at the female reproductive organs. During a pelvic exam, doctors will look at the vulva, uterus, cervix, fallopian tubes, ovaries, bladder, and rectum. If you are a woman over the age of 21, it is recommended for you to get a pelvic exam during your yearly checkup. For the most part, pelvic exams are done once a year, unless you have any health issues that require them more frequently. Pelvic exams are done when
Women are pregnant
Checking for infection
Experiencing pelvic pain
Family history of cancer
Unusual bleeding or discharge
Pain, swelling, or itching of the vagina
If you are experiencing any of these symptoms, see us today for a pelvic exam in Queens. These symptoms can be signs of an infection, STD, endometriosis, pelvic inflammatory disease, or a reproductive disorder.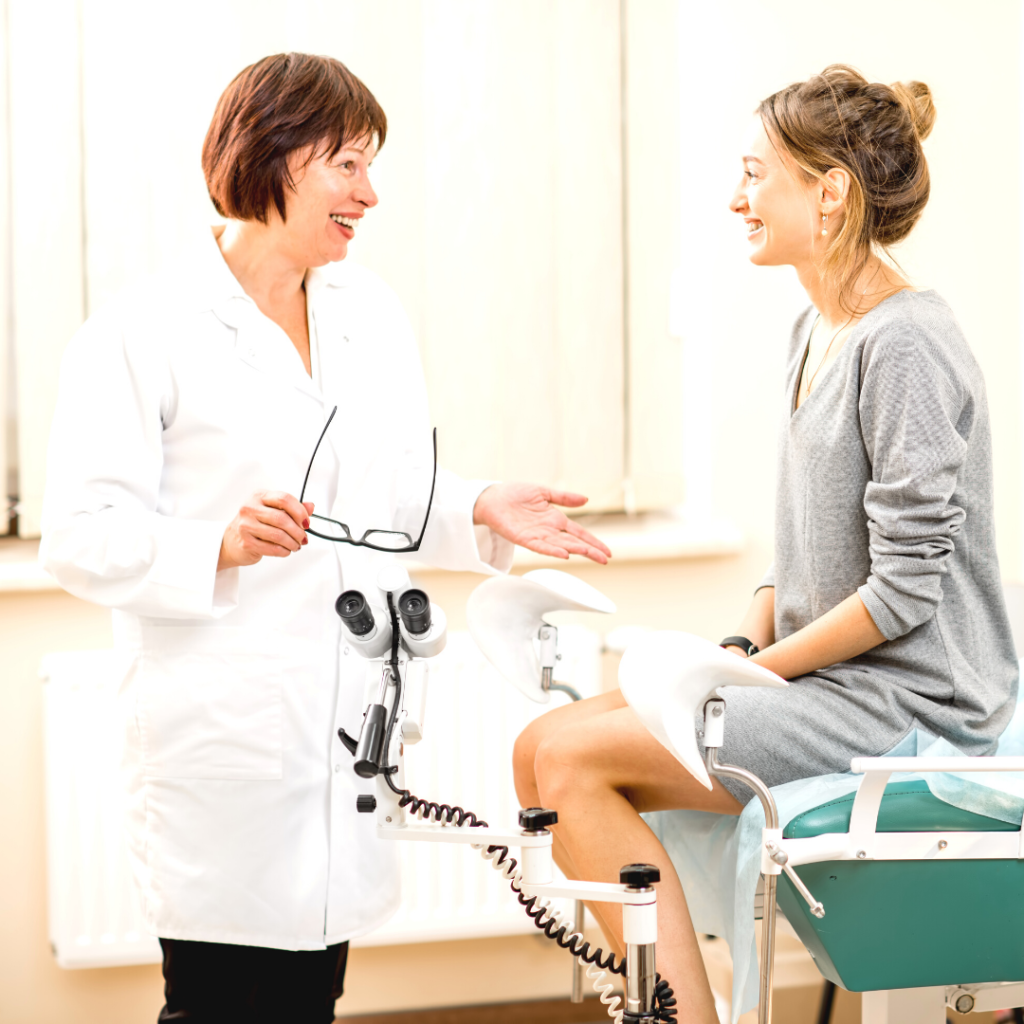 How to Prepare for a Pelvic Exam?
Pelvic exams are often quick and only take a few minutes. When getting your pelvic exam here in Queens, there are some important things to note 24 hours before the exam. When you schedule your exam, be sure to schedule it when you are not having your period. It is also important to avoid
Douching
Using a tampon
Vaginal intercourse
The use of any cream or medication in the vagina
What Happens During The Exam?
During a pelvic exam in Queens, we want to provide you with the highest level of care while making you feel comfortable. During the exam, it is important to ask your doctor any questions you may have. To start the exam, the doctor will provide you a robe to change into. Most of the time, they will start with a breast exam.
After the breast exam, they will move on to the visual part of the exam to examine the vagina and the vulva. During the visual exam, they will look for any irritation, redness, or anything that looks like a sign of infection. After the visual exam, they will move to the speculum exam. The doctor will use a speculum that is inserted into the vagina to widen the vagina. We will then begin the pap smear.
During the pap smear, the doctor will take a small brush to collect samples of the cervix's cells. These cells will then be checked for any abnormalities within the cervix. The last part of the exam will be the physical exam.
During the physical exam, the doctor will look at your internal reproductive by inserting two fingers on one hand into the vagina while the other hand presses on the outside of the lower abdomen to check for any abnormalities in the uterus or ovaries. Here at Women4Women, during your pelvic exam in Queens, we want to make sure you are as relaxed as possible to decrease discomfort. During the exam, it is possible to experience some discomfort but never any pain. If you are experiencing any sort of pain, please let us know.
After the Pelvic Exam in Queens
Once the exam is complete, you will get dressed, and the doctor will go over the results. For the most part, the doctor should immediately know if they saw or felt anything abnormal. If the test required a pap smear, those results could take a few days to get back to you.
If all your results came back normal, you would not have to worry about another pelvic exam until the next yearly checkup. If your exam revealed any abnormalities, the doctor would call you to discuss any follow-up or treatment options for your situation. If you are a woman over the age of 21 and have not had your yearly exam, check out our website to schedule an appointment today for a pelvic exam in Queens.
---
What Makes Women4Women Different Than Other OBGYNs?
Our team at Women For Women Obstetrics and Gynecology take our patient's health seriously. Our team consists of highly experienced professionals that strive to provide our patients with the highest quality of care. To help you better understand the quality of care we provide, we would like to show you how the care we provide sets us apart from other OB-GYNs.
Our Services
Women for Women Obstetrics and Gynecology boasts an all-female team that strives to provide the best possible care for women from puberty through menopause. Our practice offers complete care for women, and we offer a wide range of highly specialized services to help all women maintain their health.
Gynecology
A gynecologist is a specialist in female reproductive health. Our gynecologists provide sexual and reproductive health services that include pelvic exams, pap tests, cancer screenings, and treatment for vaginal infections. Our Pelvic Exam in Queens also offers care for contraception, including the Nexplanon implant and other IUDs. Our team also performs various ambulatory and inpatient procedures, and we offer minimally invasive techniques for managing fibroids and heavy periods. Our hospital procedures include: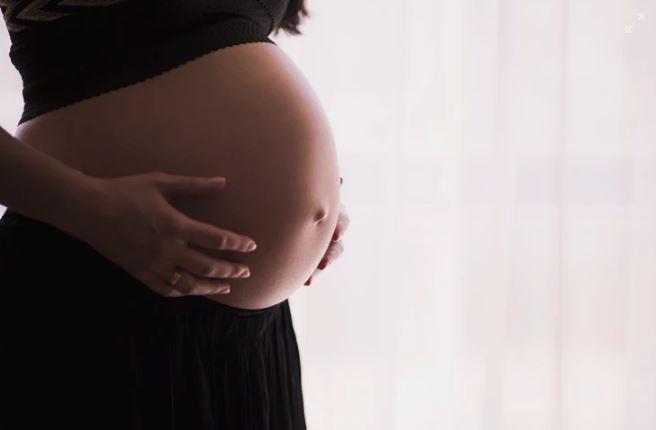 Hysteroscopic Fibroid removal
Hysteroscopy
Endometrial Ablation
Laparoscopic Hysterectomy
Abdominal Hysterectomy
Myomectomy
Obstetrics
An obstetrician specializes in women's reproductive system, pregnancy, and childbirth. Our Pelvic Exam in Queens will take care of you throughout your pregnancy and provide you with postpartum care. During your pregnancy, your obstetrician will:
Monitor you and your developing babies' health. This includes performing routine ultrasounds and tests.
Check for conditions that could cause your pregnancy to become high risk.
Advise you about staying healthy.
Help you manage common pregnancy complaints like heartburn, morning sickness, and back pain.
Advise you throughout the pregnancy and explain what will take place during labor and delivery.
High Risk Pregnancy
At Women for Women Obstetrics and Gynecology, one of our areas of expertise is high risk pregnancy. High risk pregnancy is a pregnancy that requires help from a specialist to ensure a favorable outcome for both mother and baby. Many different issues can lead to a pregnancy becoming high risk, and our team can help with any of the following problems:
High blood pressure
Autoimmune disorders
Heart, lung, or kidney problems
Multiple pregnancy
Advanced maternal age
Getting help from the Pelvic Exam in Queens can help ease your mind during a high risk pregnancy. We will also provide you with the resources you need to promote a healthy and happy pregnancy.
Office Procedures
Our team is well equipped to provide healthcare to women through all stages of their life. We offer many diagnostic procedures in our office that help us determine how to help our patients manage their gynecologic issues. Some of the procedures we perform in our office include:
Bone densitometry
Colposcopy
Endometrial biopsy
Sonohysterogram
3D/4D Ultrasound w/HD live
Our Nurse Practitioner also provides aesthetic injectable treatments. We are certified in Botox Cosmetic, dermal filler, and sclerotherapy treatments. You can also schedule a personalized wellness consultation for an evaluation and deep dive into your medical concerns. This allows our team to explore the root cause of dysfunction while keeping in mind the role of environmental exposure, nutrition, lifestyle choices, etc. We also use integrative medicine alongside conventional medical therapy.
Pelvic Exam in Queens
Our team at Women for Women Obstetrics and Gynecology understands that it can be uncomfortable to visit an OB-GYN, considering these appointments' private nature. We aim to ensure that our patients are as comfortable as possible during their visit. If you have any questions about our practice or would like to schedule an appointment, contact our team today!