THE WOMEN FOR WOMEN OB/GYN PRACTICE – GYNECOLOGIST IN LAKE SUCCESS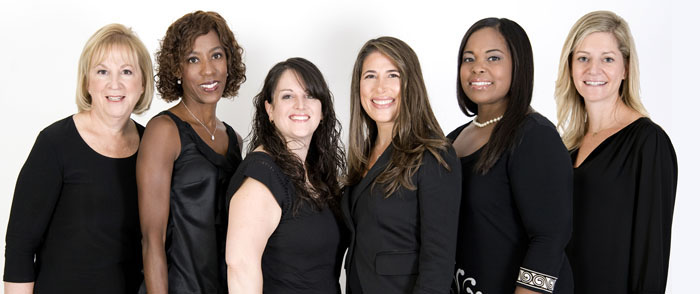 Women for Women OB/GYN LLC is exactly what our name implies; five female Board-certified OB/GYN physicians and one female certified nurse practitioner all working cooperatively to offer the best possible care for women from puberty through menopause. Contact our Gynecologist in Lake Success today.
Our physician team is made of
Dr. Marci Ostroff
Dr. Marni Sanders
Dr. Christine J. Duncan
Dr. Nicole A. Bell
Dr. Nicole R. Smizer
Women for Women in Nassau County provides women's health and comprehensive obstetrical and gynecological care from routine check-ups to emergency procedures. We are experts in general obstetrics and gynecological care, high-risk obstetrics, laparoscopy, and hysteroscopy. We provide many specialty services including bone densitometry, gynecological sonography, 4-D obstetrical ultrasound, minimally invasive surgery, cosmetic treatments, and personalized wellness consultations.
Our Location:
1 Hollow Ln Suite 315
Lake Success, NY 11042
Our office is on Hollow Ln and our providers are all on staff at LIJ. Steven and Alexandra Cohen Children's Medical Center of New York which contains a neonatal intensive care unit is part of LIJ and we work closely with their staff as well. The physicians operate with a team approach. Gynecological patients will have a primary care doctor within our practice, but in an emergency, it is possible that they may be attended to by one of the other physicians. Obstetrical patients will rotate with all of the physicians, as we work as a team to provide the most comprehensive care.
CONTACT US
If you need a physician specializing in Gynecologist in Lake Success, request an appointment with any of our five doctors. Here, we treat you like family.
Our phone number is (516) 437-4300, and our fax number is (516) 437-2033. We accept all major credit cards, checks, debit cards, and cash.
Our regular office hours are from 8:30 am to 8:00 pm Monday through Thursday, and 8:30 to 3:00 pm on Friday.
Make sure you have your copay and all insurance information including insurance cards and, if necessary, your HMO referral at the time of your appointment. Our practice is fully compliant with all federal, state and local mandates. Therefore, please be sure to have a picture ID available at the time of check-in. We do our best to see you at your appointment time but occasional emergencies or deliveries may cause delays. We will do our best to keep you from being inconvenienced. Please feel free to call prior to your appointment to see that we are running on time.
Recent Blog Posts
WHAT IS A COLPOSCOPY?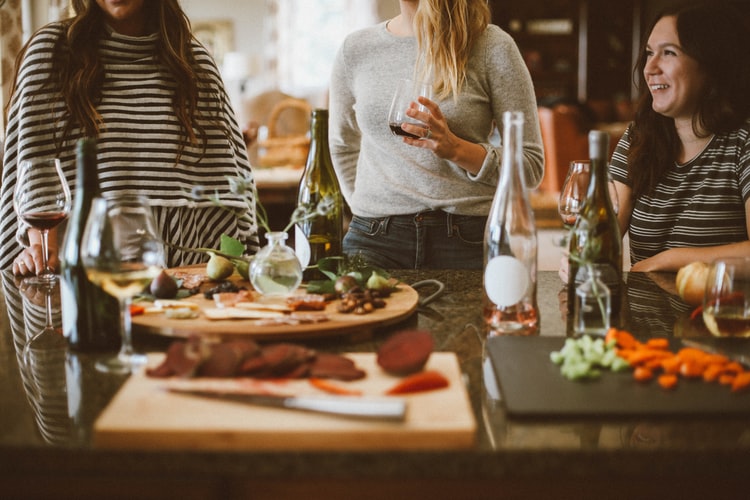 Have you been recommended for a Colposcopy test and aren't quite sure what that entails? Typically a gynecologist will suggest this test if they find that your pap smear results came back abnormal. It's not an immediate cause for alarm, but it is an important test to have done to find out what is going on with your body. If you have been searching for Gynecologist in Lake Success, schedule an appointment at Women For Women. They perform colposcopy tests in office and help to determine appropriate management for your gynecology problems. Now to make you feel a bit more comfortable about this process, let's talk about what to expect during the initial test.
WHAT HAPPENS DURING THE TEST?
The test will be conducted on a standard gynecologist exam table, the same one used during your routine pelvic exam visits. Once situated, your gynecologist or nurse will use a speculum to keep your vagina open for the duration of the test. It allows the doctor or nurse to keep the walls of the vagina open, while also giving them a good view of the cervix. They will then proceed to use a vinegar solution to wash down the cervix. Lastly, a colposcope instrument will be used to locate any abnormalities on the cervix. If your doctor finds something that raises a question, they will proceed to take a biopsy. The tiny sample of tissue extracted during the biopsy will then go on for further testing in a lab.
There are two kinds of biopsies you may receive when you visit a specialist for Gynecologist in Lake Success. One will take tissue from outside the cervix, and the other will take from the inside. Your gynecologist might conduct either one or both biopsy tests. The colposcopy and biopsy should only take about 5-10 minutes in total.
IS IT PAINFUL?
The colposcopy is nearly painless, as the only thing you might feel is pressure from the speculum. The colposcope instrument used during the test never actually touches you. You might also feel a slight burning sensation from the vinegar solution that is used to prep the cervix. Other than that, the colposcopy test should be pain-free!
As for the biopsy, you might feel a bit more discomfort. It feels similar to a tight pinch or sharp period cramp. Some women may also experience light spotting, bleeding, or dark vaginal discharge that days following the biopsy.
HOW SHOULD I PREP MYSELF?
Fortunately, there isn't much preparation that goes into a colposcopy test. Here are a few helpful tips your specialist for Gynecologist in Lake Success might suggest that can make the process a bit easier:
Try to avoid scheduling your appointment during your period.
Do not use tampons or have vaginal sex for at least 24 hours before your appointment.
Don't use vaginal medications for at least two days before your appointment.
To ease your anxiousness, try doing activities that help you relax, such as reading a book, exercising, meditating, etc.
How Can a Gynecologist in Lake Success Help?
If you are wondering where you can get a colposcopy test done, Schedule an appointment with a specialist for Gynecologist in Lake Success. At Women For Women, they have a team of five board-certified OBGYN female physicians, along with a certified nurse practitioner. They work seamlessly as a collaborative team to help ensure that you are getting the best treatment possible. Our office provides comprehensive obstetrical care from routine check-ups to even emergency procedures.
If you or someone you know needs a specialist for Gynecologist in Lake Success, contact Women For Women today to schedule your first appointment!
ENDOMETRIOSIS – WHAT IS IT?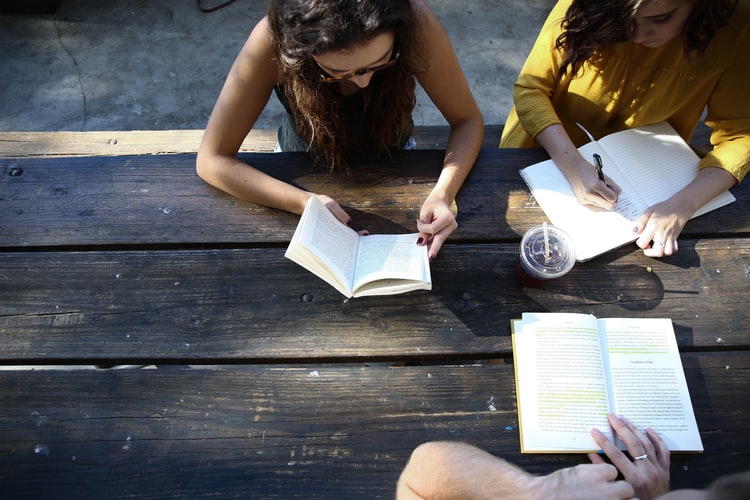 Endometriosis is a disorder that affects about 11% of American women from ages 11 to 44. This disorder is common among women who are in their 30s to 40s. It can still affect women of all ages. It makes it much harder to get pregnant. This disease occurs when some tissue migrates outside of the woman's womb where tissue should not be. This can result in discomfort when a woman is going through her monthly menstrual cycle. Today, no one knows the causes of endometriosis, but there is still a lot of research being conducted. If you believe you may have endometriosis, there is a specialist for Gynecologist in Lake Success that can help!
Some of the symptoms of this disease are:
Periods that last longer than usual.
Infertility can be from endometriosis. This disease can make it harder to reproduce.
Bowel problems, as well as urinary problems, can occur.
Excruciating cramps are one of the more common symptoms of this disease.
Some vomiting and upset stomach can occur.
Having a very heavy menstrual flow.
These symptoms can be managed though not everyone will experience these symptoms in the same way. Changes in your diet can help out as well as low- dose oral contraceptives. If the pain is mild, you can take an anti-inflammatory drug and or painkiller. Don't live with these symptoms and pain, contact a specialist for Gynecologist in Lake Success and talk to a doctor with any questions or concerns you are having and to see what treatment will work best for you.
As we previously mentioned, the exact cause of endometriosis has yet to be discovered. Research has revealed some possible causes that you may want to consider. A specialist for Gynecologist in Lake Success may suggest the following:
Having issues with menstrual period flow
Genetic factors
Immune system issues
Hormones can play a role
Surgery in the abdominal area could lead to endometriosis in the future
TREATMENT:
There are a few different treatment options a specialist for Gynecologist in Lake Success may suggest. They include:
Pain Medications
Hormonal Therapies
Minimally invasive treatments
Cold excision

A surgery that uses lasers to destroy the disease. This treatment does have the risk of not being able to entirely remove the endometriosis lesions.

"deep excision" surgery

It is a laparoscopic surgery where the surgeon will remove the lesions wherever found. This also includes the tissues that are beneath the surface as well as above. Even though a majority of the tissue is on the surface, there is still a significant portion that is below the surface.
It is essential to find the right surgeon who can completely take out all of the unnecessary tissue. You will be able to tell if you have this disease if you have a pelvic exam or ultrasound.
Though endometriosis is incurable, it is a very manageable gynecological condition. If you or someone you know is suffering, it's time to get in touch with a specialist for Gynecologist in Lake Success. Contact Women For Women today to make your first appointment!
REQUEST AN APPOINTMENT WITH OUR Gynecologist in Lake Success
From regular routine check-ups to more advanced procedures, you can rely on the practitioners for Gynecologist in Lake Success to help. Request an appointment today to meet with one of our doctors.
Summary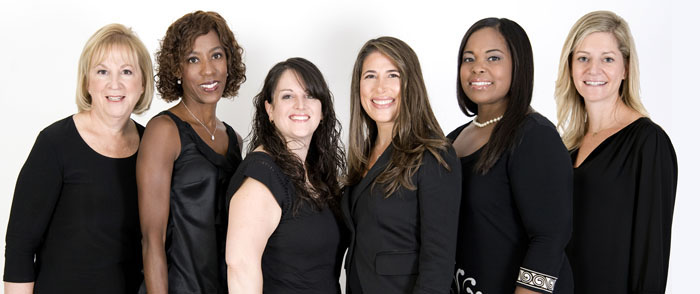 Article Name
Gynecologist in Lake Success
Description
From regular routine check-ups to more advanced procedures, you can rely on the practitioners for Gynecologist in Lake Success to help.
Author
Publisher Name
Women For Women Obstetrics and Gynecology
Publisher Logo