Women for Women OB/GYN LLC is exactly what our name implies; six female Board-certified/ Board-eligible OB/GYN physicians and one female certified nurse practitioner all working cooperatively to offer the best possible care for women from puberty through menopause. Women for Women OB/GYN provides comprehensive obstetrical and gynecological care from routine check-ups to emergency procedures. We are experts in general obstetric and gynecological care, high-risk obstetrics, laparoscopy, and hysteroscopy. We provide many specialty services including bone densitometry, gynecological sonography, 4-D obstetrical ultrasound, minimally invasive surgery, cosmetic treatments, and personalized wellness consultations. Contact our Gyno in Queens today.

Our office is on Hollow Ln and our providers are all on staff at LIJ. Steven and Alexandra Cohen Children's Medical Center of New York which contains a neonatal intensive care unit is part of LIJ and we work closely with their staff as well. The physicians operate with a team approach. Gynecological patients will have a primary care doctor within our practice, but in an emergency, it is possible that they may be attended to by one of the other physicians. Obstetrical patients will rotate with all of the physicians, as we work as a team to provide the most comprehensive care.
Regular Office Hours
8:30 a.m. to 8:00 p.m., Monday through Thursday
8:30 am to 3:00 p.m. on Friday
Make sure you have your copay and all insurance information including insurance cards and, if necessary, your HMO referral at the time of your appointment. Our practice is fully compliant with all federal, state and local mandates. Therefore, please be sure to have a picture ID available at the time of check in. We do our best to see you at your appointment time but occasional emergencies or deliveries may cause delays. We will do our best to keep you from being inconvenienced. There will be a $30 no-show fee for missed appointments without calling the office to cancel. Please feel free to call prior to your appointment to see that we are running on time.
Directions To Our Location
Office Procedures
There are many diagnostic procedures that we perform in the office. These procedures help us to determine the appropriate management for your gynecologic problem. Some ancillary services and minimally invasive surgical procedures are also available in our office.
Colposcopy
Endometrial Biopsy
Bone Densitometry
Cosmetic Procedures
Sonohysterogram
Hospital Procedures
Our Gyno in Queens performs both ambulatory and inpatient surgeries. We offer minimally invasive procedures for the management of heavy periods and fibroids. Surgeries are performed at Northwell Health at Long Island Jewish Medical Center in the main operating room or in the state of the art Ambulatory Women's Surgery Suite.
Hysteroscopy
Hysteroscopic Fibroid removal
Endometrial Ablation ( Novasure, Thermachoice, and HTE )
Laparoscopic Hysterectomy
Abdominal Hysterectomy
Myomectomy
---
What is a Hysteroscopy?
A hysteroscopy is a procedure that allows for a visual examination of the cervix and uterus. In this procedure, your doctor will insert a hysteroscope, a light, thin, flexible tube through the vagina. With the help of the hysteroscope, your doctor is able to see and assess issues within the cervix and uterus clearly.
During a hysteroscopy, tissue samples may be taken, polyps or fibroid tumors may be removed, or cautery (destruction of tissue by electric current, freezing, heat, or chemicals) may be performed to stop internal bleeding.
Why Get a Hysteroscopy?
You might be wondering if a hysteroscopy is something you'll need in your lifetime. This is a fairly standard procedure, and it is often performed on women who experience any of the following:
Abnormal PAP smear results.
Postmenopausal bleeding.
Fertility Issues.
Multiple Miscarriages.
During the procedure, your doctor will evaluate your uterine lining, looking for uterine adhesions, polyps, fibroids, or possibly displaced IUDs. This procedure can also be used to insert a form of permanent birth control into the fallopian tubes.
In some instances, the procedure may be deemed an "operative" hysteroscopy, and wherein there is removal of endometrial lining, adhesions (scars), growths, or fibroids.
A hysteroscopy cannot be performed on women during their menstrual period or on women who are pregnant.
Are there risks?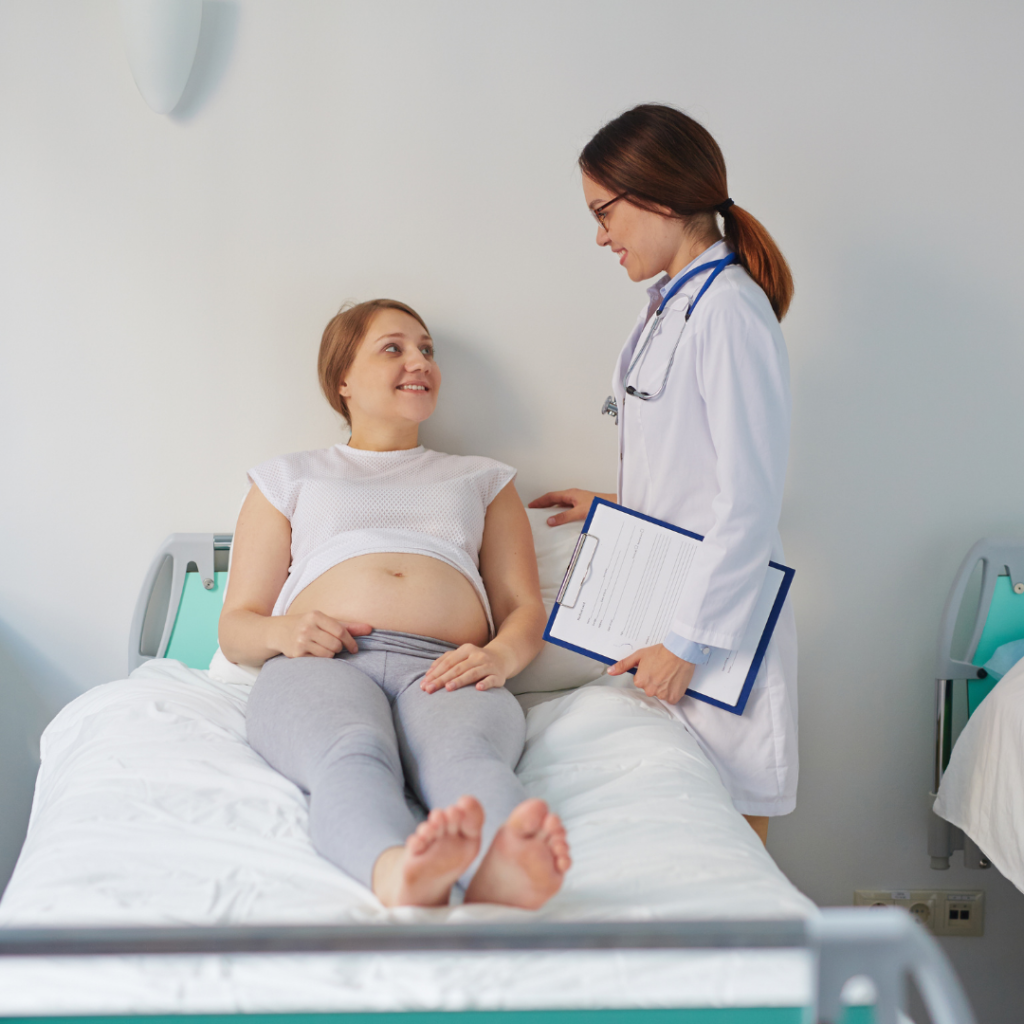 As with any internal procedure, certain risks are to be taken into account. The risks associated with hysteroscopy include, but are not limited to:
Infection.
Pelvic Inflammatory disease.
Bleeding.
Damage to the uterus, cervix, or womb (these are rare cases).
It is normal to experience some cramping or bleeding after the procedure. Depending on your specific medical condition, there may be other risks, which your doctor will go over with you.
The Procedure: Before, During, After
Before:
Before the hysteroscopy, your doctor will go over the procedure with you in detail and ask if you have questions. This is the time to notify your doctor of all of the medications you are on, any allergies, and if you think you may be pregnant.
It is common for women to be given a sedative before the procedure, or, in operative cases, anesthesia may be administered. Your doctors may also insert medication to dilate the cervix, which makes the procedure easier to perform.
During:
You will be asked to empty your bladder before the procedure begins. Once you are on the operating table with your feet in stirrups, an IV (intravenous) may be inserted into your arm or hand to administer the sedative. Your doctor will use an antiseptic solution to clean the vagina, and the cervix may be dilated at this time.
The hysteroscope is inserted, and the images are displayed on a screen for doctors to examine.
If necessary (for removal of tissue, polyp, etc.), a tool or instrument may be inserted through the hysteroscope. Depending on your specific medical condition, other steps may be taken. In most cases, this procedure takes between 5-30 minutes.
After:
Again, the recovery process will vary depending on your specific condition and treatment.
If there was a general anesthetic administered, you would need to wait for the effects to wear off, and doctors will monitor your blood pressure, pulse, and breathing until they feel you are safe to go. This procedure is most often performed in an outpatient facility, like a hospital.
It is normal to experience light cramping, bleeding, or flatulence for the two days following the procedure, and most women feel able to go about their normal daily activities 1-2 days after a hysteroscopy. Most patients are advised to avoid sex for at least one week after the procedure or until the bleeding stops.
Your doctor may advise you differently, depending on your medical conditions.
Where Can I Get a Hysteroscopy?
Women for Women is a team of board-certified OBGYN specialists that specialize in procedures such as these. Visit our office in Lake Success or our website to make an appointment or to ask any questions you may have regarding a hysteroscopy!
---
What is a Sonohysterogram?
Sonohysterogram is a procedure in which an ultrasound is conducted on the uterus. It is a procedure in which doctors insert fluid into the uterus via a thin plastic tube through the cervix. The fluid makes this procedure slightly different from a regular ultrasound. Wherein less can be seen.
There are various reasons for one to get a sonohysterogram, including diagnosing causes of pain, bleeding, or infertility.
This procedure is done by professional doctors, including our Queens OBGYN specialists. At our Queens location, we are well prepared for procedures like this to help diagnose your pain and ensure that you are healthy.
Why might you need a sonohysterogram?
A sonohysterogram is a procedure that may be recommended by your doctor or Gyno in Queens for a variety of reasons, primarily if you are exhibiting symptoms of pain or discomfort.
These are some of the things that an OBGYN will look for if you are experiencing symptoms that warrant the need for a sonohysterogram:
Any abnormalities, including abnormal growths, like uterine fibroids or polyps.
Blockage within the fallopian tubes
Issues within the uterus that may be related to patient's struggles with getting pregnant or with miscarriages
healthy, normal appearance of the uterus
Any scar tissue, or identifying endometriosis
Irregularities in the uterine lining
No need to relocate, this is an in-house procedure performed in the office of our gyno in Queens.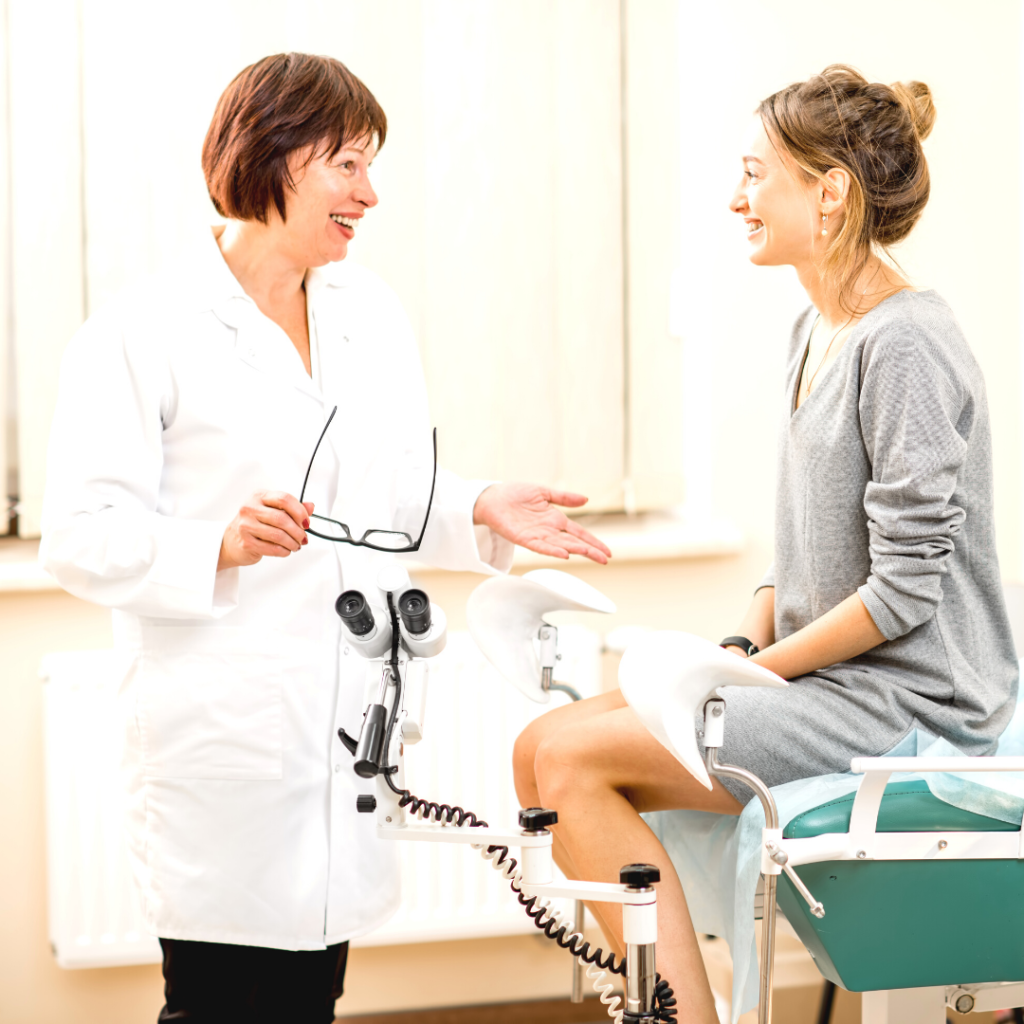 What to expect when getting a sonohysterogram
You might be wondering what the procedure feels like, how long it takes, or what it entails. Here's all you need to know about getting a sonohysterogram:
The first step before a sonohysterogram is a pregnancy test, as this cannot be performed on people who are pregnant. When making an appointment for a sonohysterogram, doctors will likely ensure that it is not during your menstrual period, as it will affect the appearance of your uterus during the procedure and make it more difficult for doctors to see what they are looking for. When the uterine lining is thinnest, usually a week or so after the menstrual period has started, and before ovulation, there is the least risk of infection, and therefore a good time to get this procedure done.
The day of the procedure:
You may go about your day as usual but will have to empty your bladder beforehand. Also, if there is any non-menstrual bleeding occurring, let your doctor know because they may not be able to perform the procedure in this case effectively.
Before the exam, your doctor might choose to do a quick pelvic exam to check for any pain or infection.
The sonohysterogram has three major parts.
Part 1: Initial Transvaginal Ultrasound. This entails the insertion of an ultrasound probe into the vagina. The probe sends out sound waves that recreate an image of the uterine lining and internal organs, which is shown on a screen.
Part 2: Insertion of fluid into the uterus. Next, your doctor will insert a speculum into the vagina. A speculum is a tool used to keep the vagina open, which allows your doctor to be able to reach the cervix before the uterus. A swab will then be used to clean the cervix, and a tube will be inserted to send the fluid through, which enlarges the uterus, making the uterine lining easier to visualize. Patients may experience slight cramping during this step of the procedure.
Part 3: Performing the ultrasound. The transvaginal ultrasound probe will be reinserted, and more fluid will be inserted as well. Your doctor will examine the uterine lining and internal organs and blood flow.
The entire procedure takes around 30 minutes.
What is recovery like? Are there risks?
This is a fairly safe procedure, and you should be able to return to normal life and everyday activities right after your procedure. You may experience some light cramping or bleeding after the procedure, but anti-inflammatory medications like ibuprofen can help.
As with any internal procedure, there is a risk of infection. If you are experiencing fever, pain, or unusual discharge, you may have an infection and should contact your gyno in Queens.
Contact Our Gyno in Queens
If you are experiencing any pain, discomfort, or issues with fertility, you may need a sonohysterogram. At Women for Women, our Gyno in Queens can treat you! Call or visit our website to make an appointment today!
---
What are the Benefits of a 3D/4D Ultrasound?
Becoming a mother is one of, if not the most treasured moments in our lives. As we go through our journey towards motherhood, we can't help but wonder what our baby looks like, what its age, its gender, and health. Traditionally, mothers would go for a 2D ultrasound to receive flat images of their baby to find out before the big day arrives. However other thoughts such as possible warning signs, or birth defects are a cause of concern.
These complications aren't normally picked up by traditional 2-D ultrasound. Here at Women for Women, if you are an expecting mother who would like to go beyond the traditional route, then an gyno in Queens might be right for you! gyno in Queens can be vital for understanding and finding out what to expect during your pregnancy.
What Is an Ultrasound?
For most of our history, our knowledge of our bodies and its system have only been viewed skin deep. But thankfully, new modern medicine has been able to use sound waves to see beyond the skin. It has enabled us to be able to see our babies in live-action.
When you go for your ultrasound appointment, a licensed practitioner will use ultrasound technology to "listen" to the sounds waves that are directed from the equipment and bounce back, producing a diagnostic image.
If you're pregnant, you probably would like to know the different types of ultrasound that are offered.
2D ultrasound– Our traditional method where we produce two-dimensional or flat images of your baby. It can be used to see the internal organs and determine its gestational age, gender, and health.
3D ultrasound– The same sound waves in 2D are used from various angles, enabling the ultrasound technology to "see" your baby in a three-dimensional image. A process known as "surface rendering.
4D Ultrasound- The images that are produced from 3-D ultrasound are constantly updated, producing motion resulting in creating a moving picture of your baby.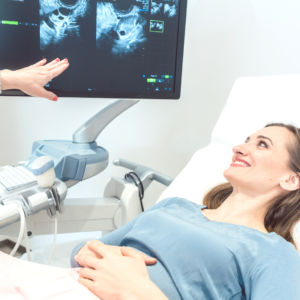 Mothers traditionally go for an ultrasound to check for a variety of factors during their pregnancy such as:
How the baby is developing.
The baby's age
Possible complications in the uterus, ovaries, cervix, or placenta.
How many babies you are carrying.
Any problem you or your baby may have.
The baby's heart rate.
The baby's position and growth in the uterus.
Signs of Down Syndrome.
3-D ultrasound technology is still recent. It's technology was first developed back in 1975, and it's first images of a fetus were captured in 1986.
If you're a mother who wants to go beyond 2D ultrasound and would like a 3D ultrasound on Long Island, then contact us at Women for Women and see how we can help you.
The Benefits of 3D/4D Ultrasound With Our Gyno In Queens
For parents expecting a baby, having an ultrasound is one of the most exciting moments during pregnancy. Having the opportunity to be able to view and hear your child's heartbeat is a life-changing experience.
Most parents want a 3D ultrasound because it allows them to see if there are any possible birth defects or complications that you may not normally see during a traditional ultrasound. Other benefits for a 3D ultrasound vs 2D include:
For women with high risk pregnancies, it is highly recommended for a better assessment of your baby to prevent complications.
Detecting any physical abnormalities among fetuses such as cleft palate, or club foot.
If you opt for 4D ultrasound, it can help detect any behavioral concerns to help diagnose any possible brain or nervous system problems.
The risk of 3D/4D ultrasound is low. They use the same technology as a 2D ultrasound. The only difference is in the way waves are received. The important thing to understand is that a 3D/4D ultrasound is optional. It is not required and you can always opt for a 2D ultrasound.
How Can our Gyno in Queens Help?
A woman's journey to motherhood is special and exciting. If you're pregnant and are considering a 3D/4D ultrasound, we ask that you contact us at Women for Women.  We offer gyno in Queens for women. Contact us today to request an appointment with us soon.  
---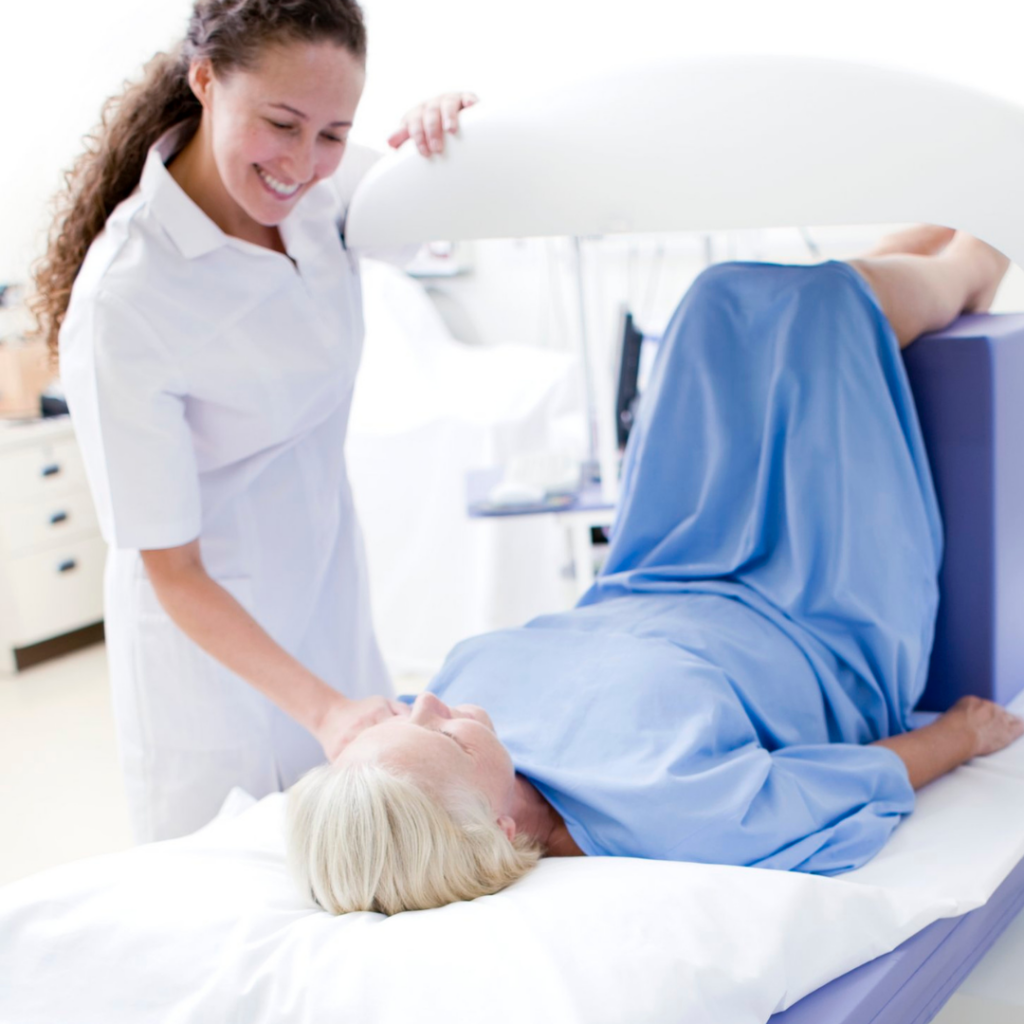 Bone densitometry, also known as dual-energy X-ray absorptiometry (DXA or DEXA), is a non-invasive medical imaging technique used to measure bone mineral density. It's often used to diagnose osteoporosis, a condition that causes bones to become weak and brittle. If you are in need of bone densitometry, reach out to your gyno in Elmont, Women for Women OB/GYN! 
You may need a bone densitometry if you are at risk for osteoporosis or have symptoms of the condition. Osteoporosis is a common condition that causes bones to become weak and brittle, making them more likely to fracture or break. It affects both men and women, but is more common in women, especially after menopause.
Osteoporosis is a common condition that affects millions of people worldwide. It's a condition where bones become weak and brittle, making them more susceptible to fractures. Bone densitometry is an important tool in the diagnosis and management of osteoporosis. Here are a few more things to know about bone densitometry.
Bone densitometry is recommended for women over the age of 65 and men over the age of 70. It's also recommended for postmenopausal women under the age of 65 who have additional risk factors for osteoporosis, such as a family history of the condition or a low body weight.
How Does Bone Densitometry Work?
During a bone densitometry scan, a small amount of radiation is used to produce images of your bones. The scan is painless and only takes a few minutes. The results of the scan are used to calculate your bone mineral density and determine your risk for osteoporosis.
What Happens After the Scan?
After the scan, your gyno in Queens will discuss the results with you. If your bone density is lower than expected, they may recommend lifestyle changes such as exercise, a healthy diet, and taking calcium and vitamin D supplements. In some cases, medication may also be prescribed to prevent or treat osteoporosis.
Are There Any Risks?
Bone densitometry is a safe and non-invasive procedure. The amount of radiation used during the scan is very low and is not harmful. However, if you're pregnant, you should let your gyno in Queens know as radiation exposure can be harmful to the developing fetus.
How Often Should You Have a Bone Densitometry Scan With Your GYN in Queens?
The frequency of bone densitometry scans depends on your individual risk factors for osteoporosis. Your healthcare provider will determine how often you should have a scan based on your age, sex, and other factors. In conclusion, bone densitometry is a valuable tool in the diagnosis and management of osteoporosis. It's a safe and non-invasive procedure that provides important information about your bone health. If you're over the age of 65 or have additional risk factors for osteoporosis, talk to your healthcare provider about whether a bone densitometry scan is right for you. Remember to stay active, eat a healthy diet, and take calcium and vitamin D supplements to help keep your bones healthy. Schedule an appointment with Women for Women OB/GYN, gyno in Queens, to get your bone densitometry scan!
---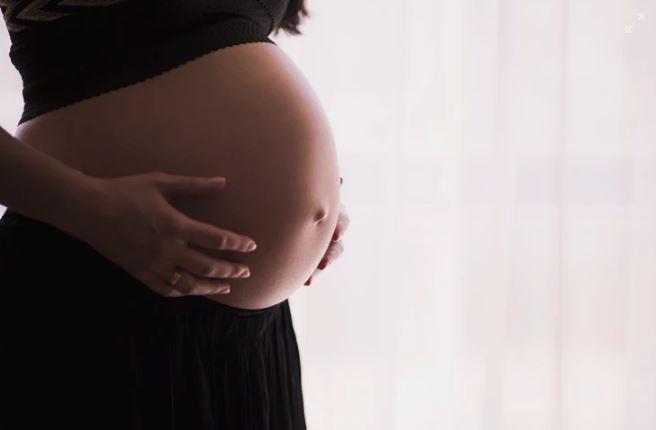 Pregnancy is a beautiful and life-changing experience for many women. It's an exciting time filled with joy, anticipation, and of course, a lot of questions. If you're a first-time mom-to-be or even if you've been through pregnancy before, there's always something new to learn. Below are some tips you should know about your pregnancy, contact Women for Women OB/GYN , gyno in Queens, to learn more! 
Take Prenatal Vitamins:
Prenatal vitamins are essential for a healthy pregnancy. They contain a combination of vitamins and minerals that your body needs to support your growing baby's development. These supplements often include folic acid, which is crucial in preventing birth defects of the baby's brain and spine.
Stay Active:
Staying active during pregnancy is important for both you and your baby. Exercise can help with circulation, boost your mood, and improve your sleep quality. You don't need to do anything too strenuous; gentle activities like walking or prenatal yoga can be enough.
Eat Healthy:
Eating a healthy and balanced diet is essential during pregnancy. Make sure to include plenty of fruits, vegetables, whole grains, and lean protein sources in your meals. Avoid eating undercooked or raw meat, fish, or eggs, as they may contain harmful bacteria.
Attend Prenatal Visits:
Regular prenatal care is important for a healthy pregnancy. Attend all scheduled prenatal visits with your gyno in Queens to monitor your baby's growth and development. This also allows for early detection of any potential problems.
Be Prepared for Labor and Delivery:
It's a good idea to prepare for labor and delivery in advance. Attend childbirth classes and talk to your healthcare provider about your options for pain relief during labor. Create a birth plan that outlines your preferences for delivery.
Take Care of Your Mental Health:
Pregnancy can be an emotional time, and it's important to take care of your mental health. Contact your gyno in Queens if you're feeling anxious. Joining a support group or seeking counseling can also be helpful.
Pregnancy is an exciting time filled with many unknowns, Women for Women OB/GYN, gyno in Queens, is here to help you through your journey. By taking care of yourself and staying informed, you can have a healthy and happy pregnancy. Remember to take your prenatal vitamins, stay active, eat healthy, attend prenatal visits, prepare for labor and delivery, and take care of your mental health.