The Women For Women OB/GYN Practice – Your place for a Gyno Examination in Queens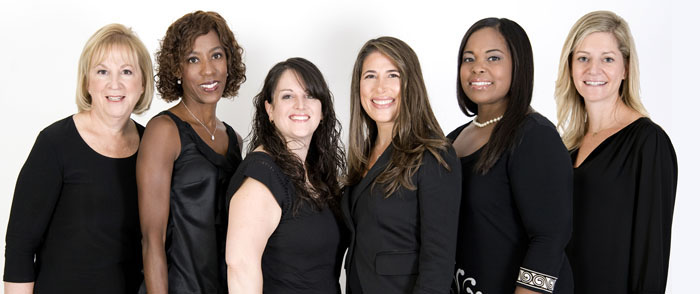 Women for Women OB/GYN LLC is exactly what our name implies; five female Board-certified OB/GYN physicians and one female certified nurse practitioner all working cooperatively to offer the best possible care for women from puberty through menopause. Schedule your appointment for a gyno examination in Queens today!
Our physician team is made of
Dr. Marci Ostroff
Dr. Marni Sanders
Dr. Christine J. Duncan
Dr. Nicole A. Bell
Dr. Nicole R. Smizer
Women for Women in Queens provides women's health and comprehensive obstetrical and gynecological care from routine check-ups to emergency procedures. We are experts in general obstetrics and gynecological care, high-risk obstetrics, laparoscopy, and hysteroscopy. We provide many specialty services including bone densitometry, gynecological sonography, 4-D obstetrical ultrasound, minimally invasive surgery, cosmetic treatments, and personalized wellness consultations.
Our Location:
1 Hollow Ln Suite 315
Lake Success, NY 11042
Our office is on Hollow Ln and our providers are all on staff at LIJ. Steven and Alexandra Cohen Children's Medical Center of New York which contains a neonatal intensive care unit is part of LIJ and we work closely with their staff as well. The physicians operate with a team approach. Gynecological patients will have a primary care doctor within our practice, but in an emergency, it is possible that they may be attended to by one of the other physicians. Obstetrical patients will rotate with all of the physicians, as we work as a team to provide the most comprehensive care.
Contact Us For Gyno Examination in Queens
If you need a physician specializing in a gyno examination in Queens, request an appointment with any of our five doctors. Here, we treat you like family.
Our phone number is (516) 437-4300, and our fax number is (516) 437-2033. We accept all major credit cards, checks, debit cards, and cash.
Our regular office hours are from 8:30 am to 8:00 pm Monday through Thursday, and 8:30 to 3:00 pm on Friday.
Make sure you have your copay and all insurance information including insurance cards and, if necessary, your HMO referral at the time of your appointment. Our practice is fully compliant with all federal, state and local mandates. Therefore, please be sure to have a picture ID available at the time of check-in. We do our best to see you at your appointment time but occasional emergencies or deliveries may cause delays. We will do our best to keep you from being inconvenienced. Please feel free to call prior to your appointment to see that we are running on time.
---
How Can I Balance my Hormones?
Hormone imbalances occur when you have either too much or not enough of a hormone in your body. Hormone imbalances can cause many different types of problems in your body because hormones play an essential role throughout the entire body. There are many potential causes for hormone imbalances, including issues with your body's glands, puberty, menstruation, menopause, and many different conditions such as diabetes, Turner Syndrome, and certain cancers. Additionally, issues with your reproductive tract and pelvic organs may also contribute to hormone imbalances. If you are suffering from hormone imbalances or are in need of a gyno examination in Queens, reach out to Women for Women Obstetrics and Gynecology to get the help you need!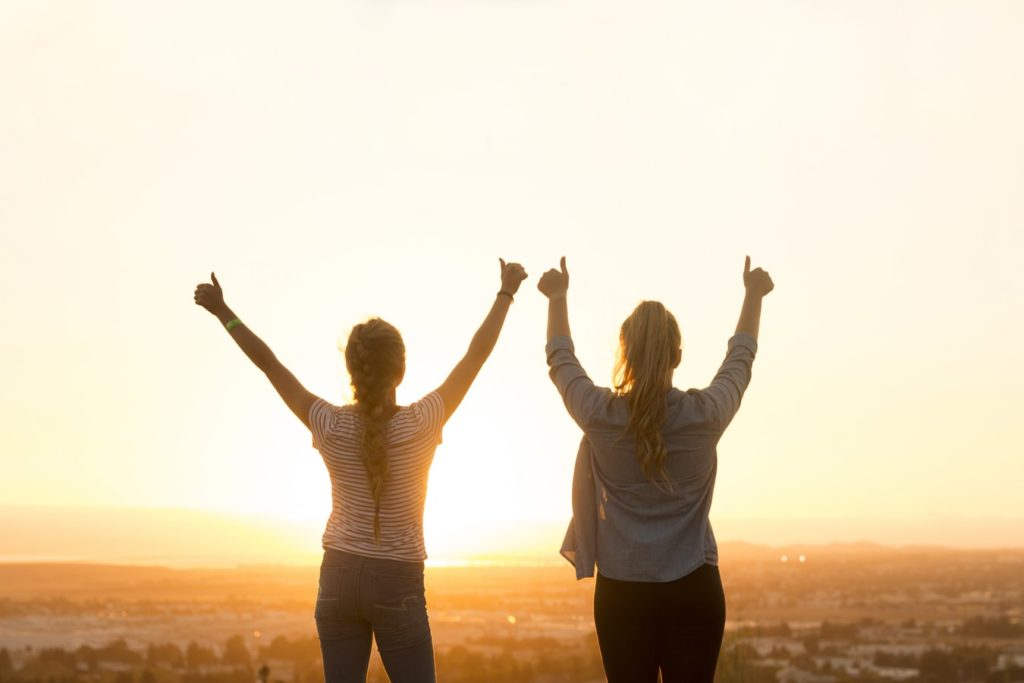 Symptoms of Hormone Imbalances
Hormone Imbalances can cause a large variety of symptoms, but depending on which hormone or gland is affected and causing the imbalances, some symptoms are more common than others. Among the most common symptoms of hormone imbalances are:
Difficulty sleeping.
Unexplained sweating or changes in weight.
Changes in blood pressure or heart rate.
Depression or anxiety.
Changes in appetite or thirst.
Fatigue or headaches.
Changes in sex drive.
Infertility.
Tenderness in the breast.
Many more.
While these are possible symptoms of any hormonal imbalance, there are specific hormonal imbalance disorders that are more likely to occur in women than in men. Some of these disorders include polycystic ovary syndrome, ovarian cancer, early menopause, and primary ovarian insufficiency. If you think you may be suffering from one of these disorders and are in need of a gyno examination in Queens, contact us at Women for Women Obstetrics and Gynecology to get help today! These disorders can also lead to hormonal imbalance symptoms that are specific to women such as:
Abnormal periods.
Hot flashes.
Vaginal dryness.
Abnormal uterine bleeding.
Abnormal hair growth.
Deepening of the voice.
Clitoral enlargement.
How to Balance Hormones
While there are many different factors that can affect the balance of your hormones, there are things you can do to help return balance to your hormones. Examples of things you can try to get your hormones back on track include:
Proper sleep cycles – The quality and amount of sleep you get can have a large impact on your hormonal levels and balance. Your hormones can rise and fall throughout the day depending on your sleep. Getting a complete and undisturbed sleep at night can be very beneficial in regulating your body's hormone levels.
Reduce stress – Your stress, endocrine system, and hormone levels are all connected. When you are stressed, you have higher adrenaline and cortisol levels, which can throw off the overall balance of your hormones. This is why it is important to find ways to reduce your stress regularly.
Avoid blue light at night – Blue light, such as that from phone screens and computer screens, tricks the body into thinking it is exposed to sunlight. Since your body doesn't think it is night time, it may suppress melatonin production, which can negatively affect many functions in your body, including hormone balance.
Avoid refined sugars – Consuming large amounts of refined sugar can affect the production of insulin, a hormone that allows your body to use sugar from carbohydrates in food for energy or to store glucose for later use. When insulin production is affected, it can have adverse effects on many parts of your body.
Get sufficient protein – An optimized meal for hormone regulation may contain up to 20-30 grams of protein. Proteins have many essential amino acids that your body cannot produce on its own that are used in producing many different hormones in your body. Without an adequate amount of protein, your body may struggle to regulate hormones.
Consume dairy sparingly – Eating dairy products has been shown to reduce levels of certain hormones, especially in women.
There are several specific treatment options available for women with hormonal imbalances. While every person is different and may require different treatments, here are a few of the treatments often utilized for regulating hormonal imbalances in women:
Hormone control or birth control – Estrogen and progesterone present in these medications can help regulate menstrual cycles and symptoms as well as regulate the production of certain hormones.
Anti-androgen medications – These medications help block male-related hormones in women. When these hormones are imbalanced, it can cause severe acne or irregular loss or growth of hair.
Hormone replacement medications – These medications are often used to treat symptoms of menopause, like hot flashes. The work by helping to regulate some of the hormonal imbalances caused by menopause.
Gyno Examination in Queens
There are several different causes of hormonal imbalances that can result in a wide variety of symptoms and complications. If you are a woman dealing with hormonal imbalances, your pelvic organs or reproductive tract may be one of the causes of your issues. If you are in need of a gyno examination in Queens in relation to your hormone issues, contact us at Women for Women Obstetrics and Gynecology to discover how we can help you today!
---
How to Have a Healthy Pregnancy
Pregnancies can be long and intimidating journies, which is why it is so important to have the right support system and healthcare schedule to help you stay healthy and prevent any unusual problems. Pregnancy is broken into three parts; the first, second, and third trimester. The first trimester is the first 12 weeks of your pregnancy, the second trimester is from week 13 to 28, and the third trimester is from week 29 to birth. Throughout your pregnancy, you should visit a healthcare specialist to check up on your baby and your pregnancy regularly, which is often referred to as parental health care. For a gyno examination in Queens to check up on you and your baby, reach out to Women for Women Obstetrics and Gynecology to discover how we can help you have the healthiest pregnancy possible.
Changes in your Body
During pregnancy, your body can and will go through a lot of changes. These changes result from your baby growing as well as from the hormonal changes you experience during pregnancy. It can be anything from an increase in weight or urination to emotional ups and downs and changes in sexual desires. It's important to know that these changes are normal, and you should be able to talk about them with your partner and/or prenatal health care specialist. It may also help to have a support system of friends and family to talk to and ask for help whenever you need it during this time. Having someone to talk to or be there with you even on your routine checkups or low points in your pregnancy can make all the difference.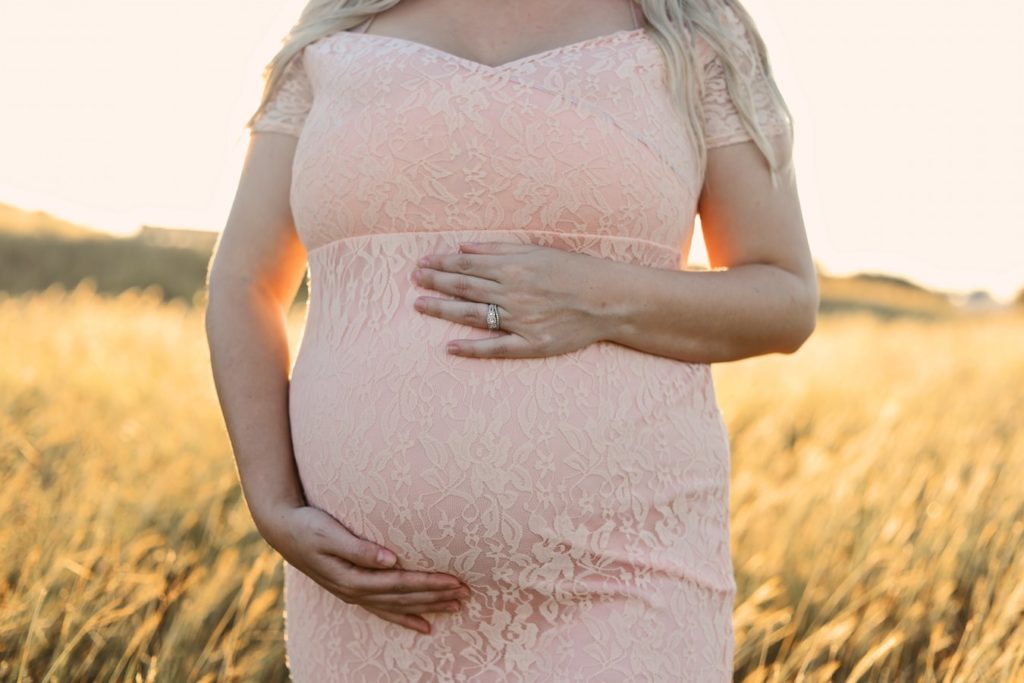 Prenatal Health Care
Receiving regular prenatal health care is a very important part of having a healthy pregnancy. When you think you are pregnant you should call your provider and ask for a prenatal health care appointment. Your first appointment will usually be around your 8th week of pregnancy and will consist of a pregnancy test to determine how many weeks pregnant you are and to check-up on the health of you and your new baby. After this, a schedule of regular visits will be developed for the rest of your pregnancy. Typically, this means a visit every 4 weeks until the 28th week, then every 2 weeks until the 36th week, and then every week until birth. In addition to these regular checkups, if there is any problem or if you feel any need to see your prenatal doctor you should call and make an appointment. For Gyno examination in Queens, reach out to Women for Women Obstetrics and Gynecology and see how we can help you stay healthy and address any questions you may have.
Tips for staying healthy
While your parental health care doctor will check with you regularly to make sure your baby stays healthy and no issues arise in your pregnancy, there are a lot of things you can do on your own to make sure you and your baby stay healthy as well. Some things to keep in mind include:
Nutrition – While you are pregnant, it is important to keep in mind that you are not just eating for yourself anymore. You will need to be consuming more calories than you were before you became pregnant. How much more is dependent on your health and activity and if you are carrying more than one child. In addition to eating more calories, you may have to adjust your diet in order to get specific nutrients for your child. A well-balanced diet would include lean meats, vegetables, fruits, whole grains, and low-fat dairy products. In addition to a well-balanced diet like this, you may be advised to take a prenatal vitamin to help you get more essential nutrients that you may not be able to get from your diet alone.
Drink more water – During your pregnancy your blood volume will increase by a large amount to help support your growing baby, delivering all of the nutrients and oxygen you are taking in while removing any wastes. To support the new volume of blood, you will have to drink more water to stay hydrated and avoid other issues as well.
Light exercise – Exercising can always benefit a pregnancy as staying active is important for your overall health. Staying active helps to reduce stress, boost your mood, improve your circulation, and can help you sleep better. However, it is always important to keep it light and check with your doctor before you start any exercise program during your pregnancy.
Get sufficient sleep – Getting a good night's sleep is important for staying healthy during your pregnancy. However, as your baby grows, it may become harder to sleep. Many doctors recommend sleeping on your left side, with your knees bent as the most comfortable position to sleep in while pregnant. Additionally, adding pillows between your legs, under your stomach, and behind your back can help you to get more comfortable. If you are having issues sleeping, you should speak to your doctor about it and see what they can do to you.
Things to avoid during your pregnancy
While there are many things you can do to help your baby grow and keep both of you happy and healthy, there are a few things you should try to avoid during pregnancy. Some of those things include:
Drugs and alcohol – Alcohol can cause many birth complications and defects so its best to avoid it at all costs. Drugs like cocaine, heroin and other street drugs can be fatal for your baby. Even high volumes of caffeine are linked with an increased risk of miscarriages.
Mercury – Certain types of seafood have higher amounts of mercury. You should avoid eating high amounts of mercury as it can cause damage to your baby's brain. Foods such as Swordfish, Marlin, and King Mackerel are examples of fish with high mercury levels.
High body temperature – Having a high body temperature might not be good for your baby, especially early on. Avoid overworking yourself too hard, sitting in a sauna, and be extremely careful if you get a fever or infection.
Gyno Examination in Queens
While there are many things you can do to stay healthy and have a healthy pregnancy, it is always best to talk about it with your doctor first. Your doctor should be a part of your pregnancy and can provide support or guidance when you need it. If you think you are pregnant or are looking for assistance during your pregnancy, contact a prenatal healthcare provider and get the help you need. For gyno examination in Queens before or during your pregnancy, contact Women for Women Obstetrics and Gynecology to get the help and support you need today.
---
Endometriosis – What is it?
Endometriosis is a disorder that affects about 11% of American women from ages 11 to 44. This disorder is common among women who are in their 30s to 40s. It can still affect women of all ages. It makes it much harder to get pregnant. This disease occurs when some tissue migrates outside of the woman's womb where tissue should not be. This can result in discomfort when a woman is going through her monthly menstrual cycle. Today, no one knows the causes of endometriosis, but there is still a lot of research being conducted. If you believe you may have endometriosis, you should come in for a gyno examination in Queens today!
Some of the symptoms of this disease are:
Periods that last longer than usual.
Infertility can be from endometriosis. This disease can make it harder to reproduce.
Bowel problems, as well as urinary problems, can occur.
Excruciating cramps are one of the more common symptoms of this disease.
Some vomiting and upset stomach can occur.
Having a very heavy menstrual flow.
These symptoms can be managed though not everyone will experience these symptoms in the same way. Changes in your diet can help out as well as low- dose oral contraceptives. If the pain is mild, you can take an anti-inflammatory drug and or painkiller. Don't live with these symptoms and pain. Come in for a gyno examination in Queens and talk to a doctor with any questions or concerns you are having and to see what treatment will work best for you.
As we previously mentioned, the exact cause of endometriosis has yet to be discovered. Research has revealed some possible causes that you may want to consider. Our OBGYN will suggest a gyno examination in Queens to assess the following:
Having issues with menstrual period flow
Genetic factors
Immune system issues
Hormones can play a role
Surgery in the abdominal area could lead to endometriosis in the future
Treatment:
There are a few different treatment options an our OBGYN can assess at our gyno examination in Queens. They include:
Pain Medications
Hormonal Therapies
Minimally invasive treatments
Cold excision

A surgery that uses lasers to destroy the disease. This treatment does have the risk of not being able to entirely remove the endometriosis lesions.

"deep excision" surgery

It is is a laparoscopic surgery where the surgeon will remove the lesions wherever found. This also includes the tissues that are beneath the surface as well as above. Even though a majority of the tissue is on the surface, there is still a significant portion that is below the surface.
It is essential to find the right surgeon who can completely take out all of the unnecessary tissue. You will be able to tell if you have this disease if you have a pelvic exam or ultrasound.
Though endometriosis is incurable, it is a very manageable gynecological condition. If you or someone you know is suffering, it's time to come in for a gyno examination in Queens. Contact Women For Women today to make your first appointment!
---
Post Pregnancy Care
Postpartum is the period after the delivery of your baby and ends once your body has nearly returned to its pre-pregnancy state, typically between 6 and 8 weeks. This time frame commonly entails changes in a woman's body emotionally and physically. After nine long months of carrying around a child, there are some helpful tips the mother should follow. Once the baby has arrived home, the chaos will begin. Whether this is your first child or your fifth, it will be a stressful and crazy year. It is recommended the mother does things for herself throughout this time as well. For tips for post-pregnancy, talk to a Gyno Examination in Queens.
Self Care After Birth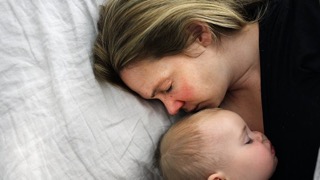 Arriving home with your newborn is one of the happiest moments of your life, but it will bring on some stress. Whether you worry about why the baby is crying or wondering if you can handle it all, it will be stressful. That being said, it is just as important to take care of yourself as the mother as much as the newborn baby. Here are some tips to help you!
Rest: Rest is extremely important during the first few weeks to post-pregnancy. Rest as often as possible; sleeping while your baby sleeps is a great way to make sure you get your much-needed rest in.
Ask for help: A new mother should not be ashamed of asking for help; in fact, it is encouraged. Everyone needs help at one point or another. The favors can be simple tasks such as running errands or household chores.
No heavy lifting: Do not lift an object heavier than your child, especially after a C-section.
It is important to an Gyno Examination in Queens if you feel upset or "blue" for two weeks or more.
Staying Healthy
Staying physically healthy is essential for a mother after the birth of a newborn. It is very easy to get tired and worn down, especially for new mothers who haven't experienced this before. Continuing to take vitamins daily is a helpful tip many doctors recommend to mothers post-pregnancy. Eating healthy meals and drinking at least eight glasses of water a day is highly recommended as well. The last way to stay physically healthy is to go out for a walk. Light exercise is good, but nothing too intense. Mothers should speak with their doctor before taking part in any exercise programs post-pregnancy.
Postpartum Depression
Many women experience postpartum depression, so it is nothing to be ashamed of. The cause of these "baby blues" is the changes in the hormones in the women's body. Some common symptoms women face due to postpartum depression are:
Insomnia
Mood changes
Sadness
Restlessness
Unexplained crying
Irritability
Gyno Examination in Queens
Women for Women offers Gyno Examination in Queens that can help you with all your post-pregnancy needs. Our team of specialists knows everything there is to know about pregnancy and post-pregnancy. They have many helpful tips to offer women who are experiencing any challenges after giving birth. You can call or go online to request an appointment with our doctors. They are available for checkups or just to talk. If you have any questions about post-pregnancy care, always feel welcomed to come and talk. The office is open Monday through Friday and accepts a handful of insurances. We love our current patients, but we are always looking to grow. Our main goal is to help and touch as many women as possible through their pregnancy and post-pregnancy journey. Make an appointment with us today!
---
Your Trusted Partners at Women For Women
Your health is your most valuable asset, and when it comes to gynecological care, you deserve the best. This is dedicated to all the women in Queens who are looking for top-notch gynecology services. We will introduce you to Women For Women, the top-rated gynecologists in Queens, and explore the comprehensive care they provide. Whether you're due for your annual well-woman exam, seeking contraception advice, or experiencing pelvic pain, Women For Women ob-gyn near forest hills is here to help.
Why Gynecological Health Matters: The Women For Women Difference
What is Gynecology?
Gynecology is a specialized branch of medicine that focuses on women's reproductive health. It encompasses various aspects, including well-woman exams, fertility treatments, pelvic health, and more. The role of a gynecologist is to provide comprehensive expert care, obstetrician, gynecologic, gyn address health concerns, and promote overall wellness in women.
Why Choose Women For Women?
Why should you choose Women For Women for your gynecological care in Queens? Because they stand out in several ways. They offer compassionate and expert care, prioritize your well-being, and are dedicated to providing a full range of gynecology services.
Understanding Your Gynecological Needs: Comprehensive Services at Women For Women
Annual Well-Woman Exam
The annual well-woman exam is a cornerstone of preventive care. It includes a pelvic exam, Pap smear, abnormal pap, cervical, uterine fibroids, std, testing and breast examination near rego park. Regular well-woman exams can help detect early signs of gynecological conditions and ensure your reproductive health remains in top shape.
Birth Control and Family Planning
Women For Women understands that family planning is a personal decision. They provide contraceptive counseling to help you make informed choices that align with your life goals and health.
Pelvic Health
Pelvic pain and discomfort can have various causes. The gynecological specialists at Women For Women can diagnose and treat conditions such as endometriosis, ovarian cysts, and urinary incontinence, ensuring you get the care you need.
Minimally Invasive Procedures
When surgery is required, Women For Women offers minimally invasive procedures. These procedures reduce recovery time and discomfort while ensuring the best possible outcomes.
Reproductive Health and Fertility
If you're trying to conceive, Women For Women provides fertility assessments and treatments. Our expertise can help you achieve your goal of starting or expanding your family.
Why Choose a Top-Rated Gynecologist in Queens
Expertise and Compassion
The gynecologists at Women For Women are board-certified and experienced specialists. They combine their medical knowledge with compassion, ensuring that you feel comfortable and well-cared for.
Comprehensive Services
From diagnosis and treatment to preventive care, Women For Women offers a wide range of services. Our comprehensive approach to gynecological care makes it a one-stop destination for all your women's health needs.
Minimally Invasive Procedures
When surgery is necessary, minimally invasive techniques are employed. These procedures lead to faster recovery and less discomfort.
Well-Woman Care
Women For Women recognizes the importance of the well-woman exam. It's your opportunity to discuss any concerns you may have, receive screenings, and ensure your health is on the right track.
Prioritize Your Gynecological Health with Women For Women
Your gynecological health is a fundamental part of your overall well-being. Choosing the best gynecologist in Queens, like Women For Women, ensures you receive the highest standard of care. Our board-certified gynecologists, comprehensive services, and commitment to your well-being make them the top choice for gynecological care in the area. Don't hesitate to book an appointment with Women For Women and embark on your journey towards better health and peace of mind.
Summary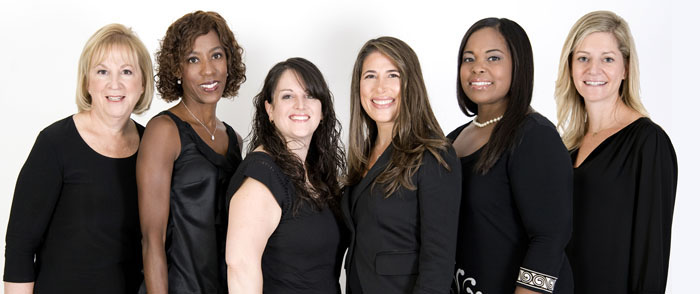 Article Name
Gyno Examination in Queens
Description
If you or someone you know is in need of a gyno examination in Queens, our team at Women4Women OBGYN is here to help you. Contact us today to learn more!
Author
Publisher Name
Women For Women Obstetrics & Gynecology
Publisher Logo