Gynecology Services We Recommend!
If you are currently looking for a gynecologist in Nassau County, NY, look no further than Women for Women Obstetrics and Gynecology! Our all-female team of OB/GYN physicians has years of experience treating teens and women. We provide comprehensive care to our patients and offer many specialty services.
Gynecology
Gynecologists specialize in women's health and treat various conditions pertaining to the female reproductive system. An obstetrician-gynecologist or OB-GYN also works with expectant mothers, as they are involved in pregnancy and childbirth. Some of the most common conditions that are treated by our gynecologist in Nassau County, NY, include:
Endometriosis
Menopause
Polycystic ovary syndrome (PCOS)
Infertility
Sexually transmitted infections (STIs)
Ovarian cysts
Fibroids
Breast cancer and other cancers of the reproductive tract
Gynecological Services
At Women for Women Obstetrics and Gynecology, we offer a wide variety of services to better manage your gynecological problem. Whether you are a first-time patient or returning for a follow-up visit, we recommend that you consider receiving one or more of the following services:
STI testing- It is important to get tested for STIs, as they can cause lasting effects, such as infertility if left untreated. Your gynecologist may ask you to provide a blood, urine, or cervical sample, depending on the infection they are testing for.
Pelvic exam- You should typically receive your first pelvic exam by the age of 21 unless there are earlier concerns of STIs or other gynecological issues. You will first lay back on the exam table with your legs apart. At the same time, your gynecologist conducts a visual exam of your vulva and vagina to see if there is any unusual discharge or signs of irritation. After lubricating their gloves, they will rest one hand on your abdomen while using their other hand to insert their fingers into your vagina. This allows them to manually check for any abnormalities.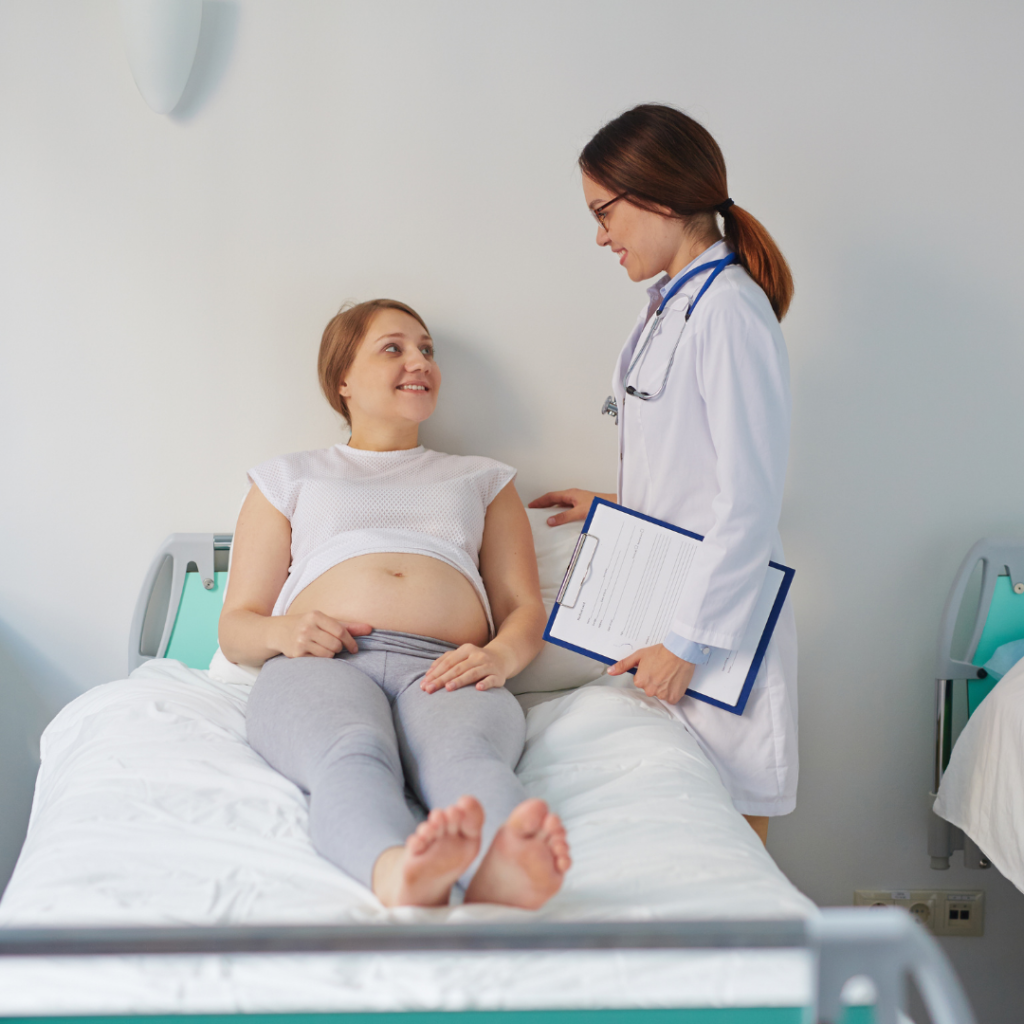 Pap smear- A pap smear is generally done every three years after 21 unless you have an increased risk for infection. This procedure is done to test for cervical cancer. Your gynecologist will first insert a device into your vagina known as a speculum to keep it open in place and then scrape your cervix to gather cells, which will then be examined for any abnormal growths.
Ultrasound- This procedure involves using a transducer to transmit sound waves into images of your reproductive organs and can be done through an abdominal or transvaginal exam. An ultrasound is done to monitor your fetus and to identify any potential abnormalities. It can also diagnose a miscarriage or ectopic pregnancy and observe any cysts or fibroids. Expectant mothers can also receive a 3D or 4D ultrasound between 26 and 32 weeks of their pregnancy to get clearer facial images of their fetus.
Sonohysterogram- This type of ultrasound is done to diagnose the underlying causes of vaginal bleeding or pelvic pain. The procedure involves inserting a transducer into your vagina to produce images of your uterine lining before then inserting a catheter into the cervical opening. This allows your gynecologist to insert a saline solution through the tube, causing your uterus to enlarge, allowing them to better visualize your uterine lining.
Hormone therapy- If you are experiencing symptoms of menopause, then this may be an effective treatment method for you. Your gynecologist will start you on a treatment plan which includes estrogen (with or without progesterone) to help combat your vasomotor symptoms, such as night sweats and hot flashes. It can also be utilized to help prevent the bone loss that typically occurs during menopause. Hormone therapy can be done using pills, transdermal patches, or topical creams.
Contact Our Gynecologist in Nassau County, NY
Our gynecologist in Nassau County, NY, is ready to help you diagnose and treat your gynecological conditions. To schedule your next appointment, contact us at Women for Women Obstetrics and Gynecology! If you have any questions about our additional specialty services, then click here to visit our website.