WHAT IS A COLPOSCOPY?
Have you been recommended for a Colposcopy test and aren't quite sure what that entails? Typically a gynecologist will suggest this test if they find that your pap smear results came back abnormal. It's not an immediate cause for alarm, but it is an important test to have done to find out what is going on with your body. If you have been searching for Gynecology in New Hyde Park, schedule an appointment at Women For Women. They perform colposcopy tests in office and help to determine appropriate management for your gynecology problems. Now to make you feel a bit more comfortable about this process, let's talk about what to expect during the initial test.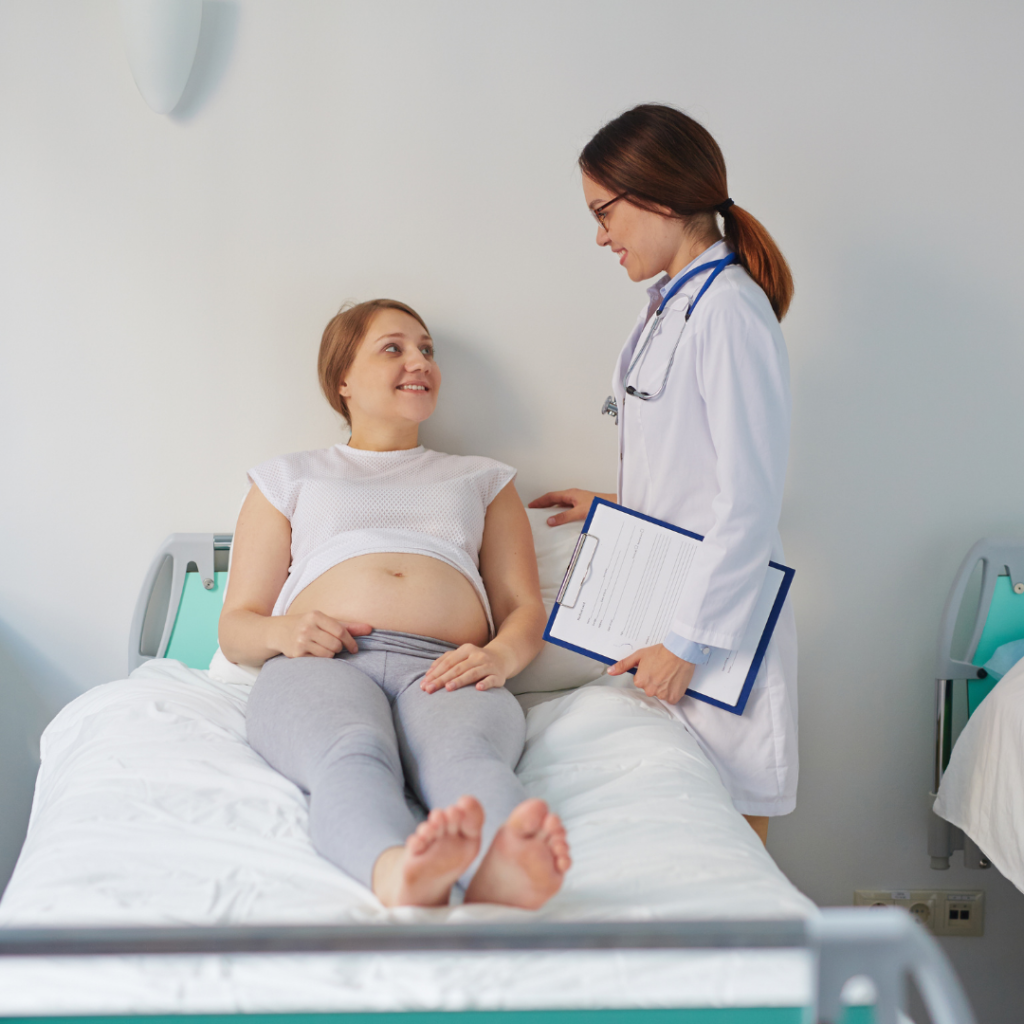 What Happens During the Test?
The test will be conducted on a standard gynecologist exam table, the same one used during your routine pelvic exam visits. Once situated, your gynecologist or nurse will use a speculum to keep your vagina open for the duration of the test. It allows the doctor or nurse to keep the walls of the vagina open, while also giving them a good view of the cervix. They will then proceed to use a vinegar solution to wash down the cervix. Lastly, a colposcope instrument will be used to locate any abnormalities on the cervix. If your doctor finds something that raises a question, they will proceed to take a biopsy. The tiny sample of tissue extracted during the biopsy will then go on for further testing in a lab.
There are two kinds of biopsies you may receive when you visit a specialist for Gynecology in New Hyde Park. One will take tissue from outside the cervix, and the other will take from the inside. Your gynecologist might conduct either one or both biopsy tests. The colposcopy and biopsy should only take about 5-10 minutes in total.
Is it Painful?
The colposcopy is nearly painless, as the only thing you might feel is pressure from the speculum. The colposcope instrument used during the test never actually touches you. You might also feel a slight burning sensation from the vinegar solution that is used to prep the cervix. Other than that, the colposcopy test should be pain-free!
As for the biopsy, you might feel a bit more discomfort. It feels similar to a tight pinch or sharp period cramp. Some women may also experience light spotting, bleeding, or dark vaginal discharge that days following the biopsy.
How Should I Prep Myself?
Fortunately, there isn't much preparation that goes into a colposcopy test. Here are a few helpful tips your specialist for Gynecology in New Hyde Park might suggest that can make the process a bit easier:
Try to avoid scheduling your appointment during your period.
Do not use tampons or have vaginal sex for at least 24 hours before your appointment.
Don't use vaginal medications for at least two days before your appointment.
To ease your anxiousness, try doing activities that help you relax, such as reading a book, exercising, meditating, etc.
How can we help?
If you are wondering where you can get a colposcopy test done, Schedule an appointment with a specialist for Gynecology in New Hyde Park. At Women For Women, they have a team of five board-certified OBGYN female physicians, along with a certified nurse practitioner. They work seamlessly as a collaborative team to help ensure that you are getting the best treatment possible. Our office provides comprehensive obstetrical care from routine check-ups to even emergency procedures.
If you or someone you know needs a specialist for Gynecology in New Hyde Park, contact Women For Women today to schedule your first appointment!
---
ENDOMETRIOSIS – WHAT IS IT?
Endometriosis is a disorder that affects about 11% of American women from ages 11 to 44. This disorder is common among women who are in their 30s to 40s. It can still affect women of all ages. It makes it much harder to get pregnant. This disease occurs when some tissue migrates outside of the woman's womb where tissue should not be. This can result in discomfort when a woman is going through her monthly menstrual cycle. Today, no one knows the causes of endometriosis, but there is still a lot of research being conducted. If you believe you may have endometriosis, there is a specialist for Gynecology in New Hyde Park that can help!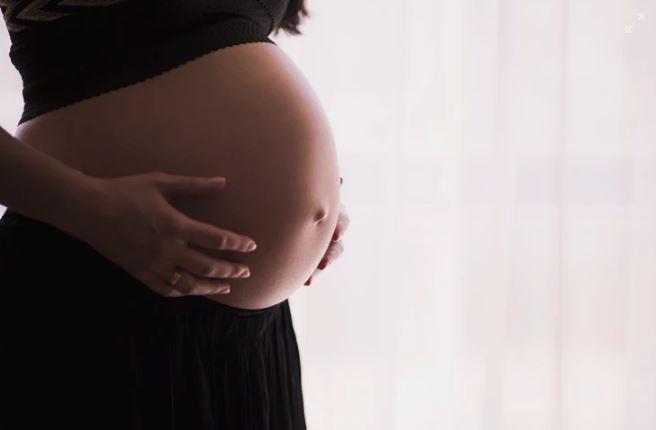 Some of the symptoms of this disease are:
Periods that last longer than usual.
Infertility can be from endometriosis. This disease can make it harder to reproduce.
Bowel problems, as well as urinary problems, can occur.
Excruciating cramps are one of the more common symptoms of this disease.
Some vomiting and upset stomach can occur.
Having a very heavy menstrual flow.
These symptoms can be managed though not everyone will experience these symptoms in the same way. Changes in your diet can help out as well as low- dose oral contraceptives. If the pain is mild, you can take an anti-inflammatory drug and or painkiller. Don't live with these symptoms and pain, contact a specialist for Gynecology in New Hyde Park and talk to a doctor with any questions or concerns you are having and to see what treatment will work best for you.
As we previously mentioned, the exact cause of endometriosis has yet to be discovered. Research has revealed some possible causes that you may want to consider. A specialist for Gynecology in New Hyde Park may suggest the following:
Having issues with menstrual period flow
Genetic factors
Immune system issues
Hormones can play a role
Surgery in the abdominal area could lead to endometriosis in the future
Treatment:
There are a few different treatment options a specialist for Gynecology in New Hyde Park may suggest. They include:
Pain Medications
Hormonal Therapies
Minimally invasive treatments
Cold excision

A surgery that uses lasers to destroy the disease. This treatment does have the risk of not being able to entirely remove the endometriosis lesions.

"deep excision" surgery

It is a laparoscopic surgery where the surgeon will remove the lesions wherever found. This also includes the tissues that are beneath the surface as well as above. Even though a majority of the tissue is on the surface, there is still a significant portion that is below the surface.
It is essential to find the right surgeon who can completely take out all of the unnecessary tissue. You will be able to tell if you have this disease if you have a pelvic exam or ultrasound.
Though endometriosis is incurable, it is a very manageable gynecological condition. If you or someone you know is suffering, it's time to get in touch with a specialist for Gynecology in New Hyde Park. Contact Women For Women today to make your first appointment!
---
What Qualifies As A High-Risk Pregnancy?
There are many pleasures and pitfalls associated with pregnancy, and one of the biggest joys is seeing and holding your baby for the first time at the very end. However, not all pregnancies are predictable. When your doctor says you have a high-risk pregnancy, it can seem like a stressful situation. A high-risk pregnancy is when several complications could affect the wellbeing of the mother or baby. It occurs in just six to eight percent of pregnancies. However, specialized care from healthcare providers will ensure you and your baby's best possible outcome.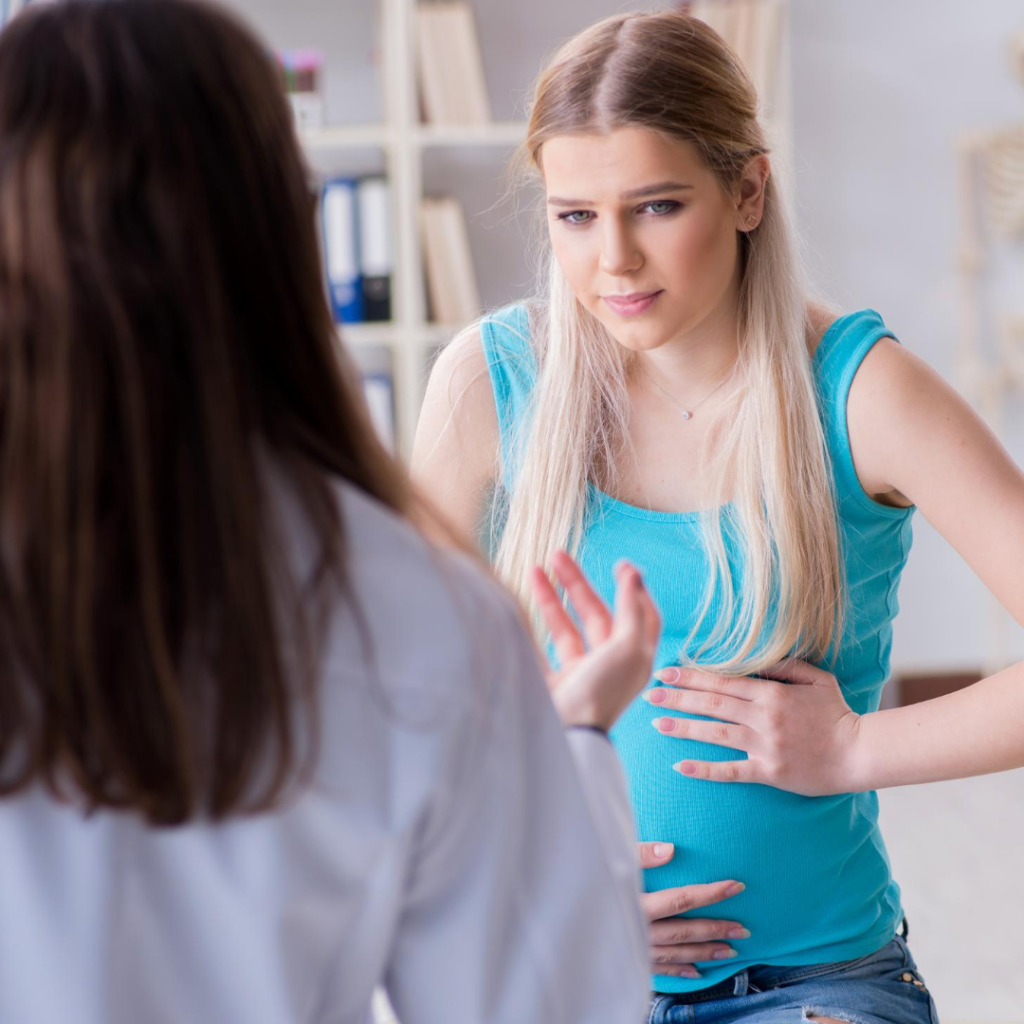 At Women for Women Obstetrics and Gynecology, we manage pregnancies ranging from uncomplicated to high risk. As soon as you missed your last menstrual period, or had a positive pregnancy test, schedule an appointment with a Gynecologist in New Hyde Park.
What Factors Could Lead to a High-Risk Pregnancy?
Medical, environmental, and other factors can result in your pregnancy becoming high-risk. Medical factors your physician, a Gynecologist in New Hyde Park, may warn you about could include the following:
Blood disorders.
Chronic kidney disease.
High blood pressure – Increased heart rate could slow the growth of your baby and lead to a placental abruption.
HIV/AIDS.
Both conditions could be passed to the baby before birth.
Lupus.
Thyroid disease.
Depression.
Miscarriage history.
Type 1 or 2 diabetes.
Both types of diabetes could lead to birthing a large baby, known as fetal macrosomia. Hypoglycemia, or low blood sugar, and jaundice could pass to your baby.
Environmental factors your Gynecologist in New Hyde Park may warn you about could include the following: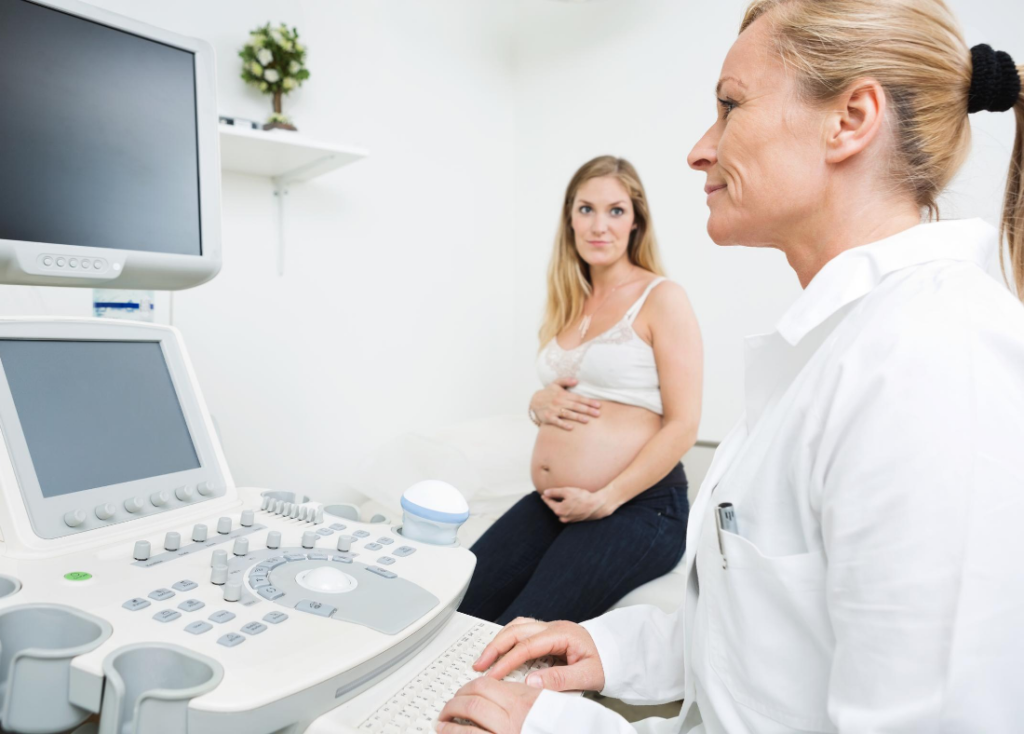 Smoking

Smoking during pregnancy can lead to harmful health conditions for the mother, such as hypertension. E-cigarettes are dangerous for your baby since the nicotine can damage the fetus's lungs. Some harmful conditions that can develop in your baby from smoking may include:

Low birth weight.
Premature birth.
Birth defects around the mouth or lips.

It is never too late to quit smoking. Starting as soon as possible will not only improve your life but your fetus's life as well.

Drug use

Drug use blocks the right amount of oxygen from reaching your fetus.

Alcohol consumption

Drinking during pregnancy results in the transfer of alcohol into the placenta through your blood. As a result, your baby has a risk of developing Fetal Alcohol Spectrum Disorder (FASD)
Other factors to discuss with your Gynecologist in New Hyde Park could include the following:
Multiples

Even though multiple fetuses are considered a high-risk pregnancy, it does not have to be problematic. Multiple fetuses during pregnancy increase your risk for conditions such as preeclampsia and premature labor and birth. As a result, you will have more frequent visits and testing to monitor fetal development.

Maternal age

A mother who is younger than 17 or older than 35 has a greater chance for their baby to develop genetic defects or for miscarriage.
Conditions That Arise During Pregnancy
Certain conditions can arise during pregnancy, even if the mother was healthy prior to getting pregnant. This is why it is so important to maintain regular visits with a Gynecologist in New Hyde Park. You may be susceptible to the following during pregnancy: 
Gestational hypertension

Blood pressure should be monitored to prevent conditions such as preeclampsia, which is a combination of high blood pressure and protein in your urine. With proper medical care, women with preeclampsia birth healthy babies.

Gestational diabetes

High or low blood sugar can also result during pregnancy.
Birth
If you maintain a healthy lifestyle and regular care from your OB/GYN, you can still have a beautiful, healthy baby. Some complications will lead to premature birth, which is when your baby is born before the 37th week of pregnancy. Your baby will be placed in the Neonatal Intensive Care Unit (NICU) to fully develop its organs within the following weeks.
Emotional Support
When your pregnancy is labeled "high-risk", we understand how anxious this could make you feel. You still have a great opportunity to birth a healthy baby, despite your greater need for care. We recommend you gain the support of family and friends. Your priority should be a healthy lifestyle. 
Schedule an Appointment with Women for Women and A Gynecologist in New Hyde Park:
At Women for Women, gynecology in New Hyde, we will be happy to answer any questions you may have regarding your pregnancy. Pregnancy should be a unique journey; start it at Women for Women OB/GYN! Contact us today to schedule your first appointment.
From regular routine check-ups to more advanced procedures, you can rely on the practitioners for Gynecology in New Hyde Park to help. Request an appointment today to meet with one of our doctors.
---
Patient Testimonials For Our Gynecologist in New Hyde Park