Women for Women OB/GYN LLC is exactly what our name implies; six female Board-certified/ Board-eligible OB/GYN physicians and one female certified nurse practitioner all working cooperatively to offer the best possible care for women from puberty through menopause. Women for Women OB/GYN provides comprehensive obstetrical and gynecological care from routine check-ups to emergency procedures. We are experts in general obstetric and gynecological care, high-risk obstetrics, laparoscopy, and hysteroscopy. We provide many specialty services including bone densitometry, gynecological sonography, 4-D obstetrical ultrasound, minimally invasive surgery, cosmetic treatments, and personalized wellness consultations. Contact our Gynecologist in Nassau County today!
Our office is on Hollow Ln and our providers are all on staff at LIJ. Steven and Alexandra Cohen Children's Medical Center of New York which contains a neonatal intensive care unit is part of LIJ and we work closely with their staff as well. The physicians operate with a team approach. Gynecological patients will have a primary care doctor within our practice, but in an emergency, it is possible that they may be attended to by one of the other physicians. Obstetrical patients will rotate with all of the physicians, as we work as a team to provide the most comprehensive care.
Contact our Gynecologist in Nassau County
Regular Office Hours
8:30 a.m. to 8:00 p.m., Monday through Thursday
8:30 am to 3:00 p.m. on Friday
Make sure you have your copay and all insurance information including insurance cards and, if necessary, your HMO referral at the time of your appointment. Our practice is fully compliant with all federal, state and local mandates. Therefore, please be sure to have a picture ID available at the time of check in. We do our best to see you at your appointment time but occasional emergencies or deliveries may cause delays. We will do our best to keep you from being inconvenienced. There will be a $30 no-show fee for missed appointments without calling the office to cancel. Please feel free to call prior to your appointment to see that we are running on time.
---
What is the difference between OBGYN and Gynecology?
While you may have wondered, or thought if OB-GYN and Gynecology are the same or different, they are two very similar but different types of women's health care. OB-GYN and Gynecology have many similarities, but they also have differences in their specializations. Gynecologist does not need to become an obstetrician, but an obstetrician must be a gynecologist and cannot be an Obstetrician alone. Women for Women Obstetrics and Gynecologist in Nassau County offers both Obstetric and Gynecology healthcare for your specific needs.
What is an OB-GYN?
Obstetrician-Gynecology known as OB-GYN are doctors that have a wide range of training specified in obstetrics and gynecology. Obstetrics provide care before conception, pregnancy, childbirth, and following the delivery immediately. Obstetricians can deliver babies while Gynecologists cannot. Obstetricians will guide you through your pregnancy to make sure that you and your baby are healthy.
Gynecology specializes in the reproductive health of women and provides all-around care of women's health issues. While an OB-GYN is trained to do both obstetrics and gynecology, a gynecologist cannot deliver babies and have pregnancy and childbirth care specialization that obstetricians have. At Women for Women an OB-GYN in Queens we provide only the top form of care that you require whether you are pregnant or have other health concerns relating to sex, reproductive health, infertility, or any other questions we are here for you.
Procedures OB-GYNS Perform: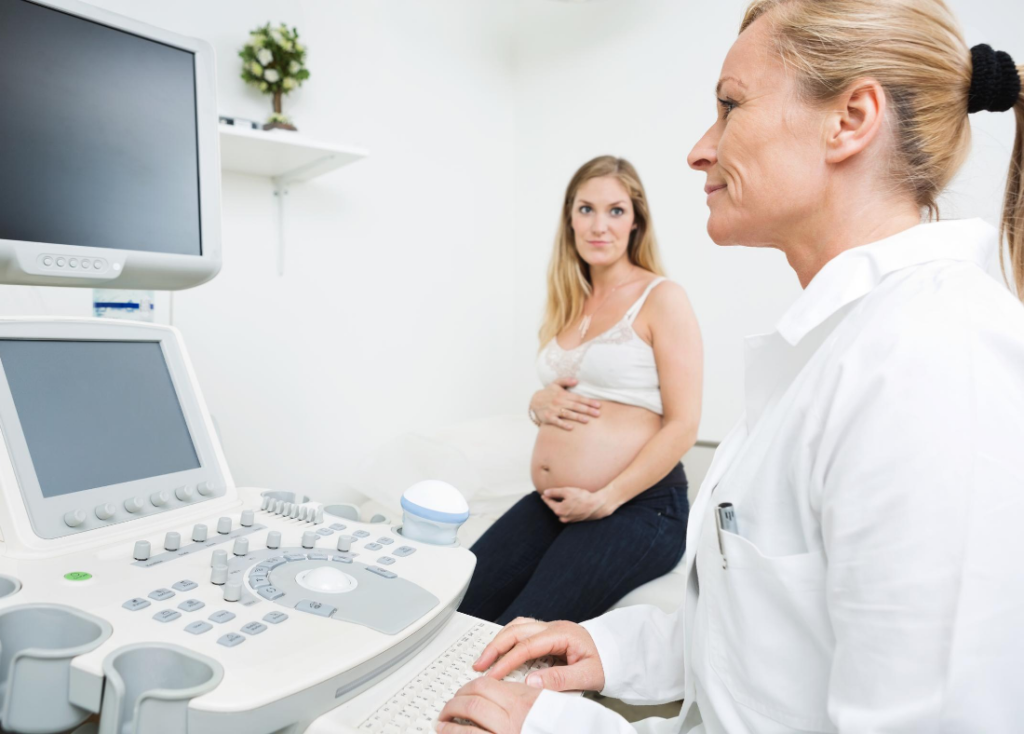 cesarean sections
instrumental deliveries during childbirth
hysterectomies
removing growths, such as ovarian cysts and uterine fibroids
repair pelvic organ injuries
Routine and in-office procedures OB-GYNS Perform include:
Pap smears to test for cervical cancer
STI tests
Fertility treatments, egg retrievals for IVF or egg-freezing
Pelvic ultrasounds to check the pelvic organs and monitor pregnancy
Infertility treatments and counseling
Management of urinary issues (urinary tract infections and urinary incontinence)
Treating common problems, such as anemia
Breast exams
Breast health management
Mammograms
Breast cancer screenings
Gynecologist in Nassau County
If you are looking for an OB-GYN, Women for Women Obstetrics and Gynecologist in Nassau County is the perfect place for you. We care about our patients and provide them with the utmost medical attention. Call or visit our website today and schedule an appointment for a check-up.
---
Things To Discuss With Your Gynecologist
Women need to schedule consistent appointments with a gynecologist to prevent the development of illness and maintain proper reproductive health. However, many women are unaware of what they should discuss with their gynecologists and their questions, especially if they are experiencing any discomfort or concerning issues.
Our doctors at Women4Women Obstetrics and Gynecology have assembled a list of the most important topics to discuss with your Gynecologist in Nassau County, as well as vital questions to ask.
Your Family History
One of the most important topics that affect your reproductive health is your family history, as genetic factors are extremely significant in developing various conditions. This is especially important if anyone in your family has developed breast cancer, cervical cancer, ovarian cysts, or other similar conditions.
Symptoms
You know your body best. If you have been experiencing any discomfort, pain, rash, discoloration, discharge, or any other abnormal developments, let your gynecologist know right away. These symptoms can be indicators of illnesses or conditions that need treatment, such as Urinary Tract Infections, Yeast Infections, and several other conditions that your doctor might need to treat.
Your Gynecological History
If you have had any gynecological conditions or tests conducted in the past, it is important to inform your doctor of these conditions and the results of any tests. This includes abnormal test results for pap smears, ultrasounds, mammograms, STDs, frequent infections, etc.
Also, inform your Gynecologist in Nassau County about your menstrual cycle, including irregular periods, abnormally heavy or light flow, excessive menstrual pain, and other related issues.
Your Lifestyle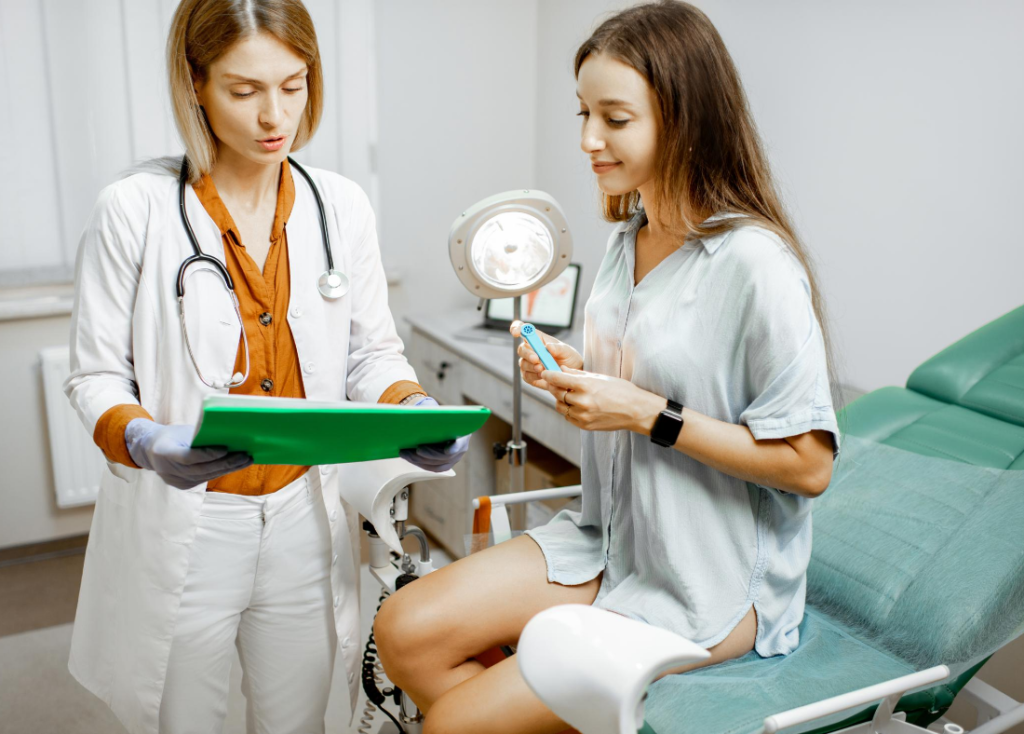 Although it may not seem like it, your lifestyle is extremely impactful on your gynecological health. Your Gynecologist in Nassau County will need to know if you smoke, the frequency with which you drink alcohol, and your sexual routines.
These details can be vital in determining the tests you might need against various conditions and diseases, as well as the proper birth control methods for you if you're seeking them.
Pre-Existing Conditions and Medications
Often, a proclivity for certain health conditions can be an indicating factor in discovering the presence or likelihood of developing other health conditions. For example, if you have had cysts or tumors in other areas of your body, it might be more likely that you could develop cysts or tumors in your breasts. This information will help your gynecologist determine which tests you might need in scanning for various conditions.
In addition, it is important to tell your doctor about any medications that you are currently taking, as they could interact with new prescriptions or even have side effects that might affect any tests for which your Gynecologist in Nassau County tests you.
Questions to Ask Your Gynecologist
Asking questions is one of the most important parts of your gynecological visit. It is not uncommon for women to be unaware of how their reproductive systems work, and what should or should not be considered normal. Never feel afraid or embarrassed to ask your doctor questions about any symptoms or concerns that you have.
Here are some of the most important questions to ask:
Why do I feel pain during intimate situations?
Pain during intercourse or other intimate acts can be an indicator of underlying conditions. If you are experiencing this type of pain or discomfort, ask your doctor why that might be occurring, and they can help you find the source of your pain.
Are my period cramps supposed to hurt this much?
While a certain degree of pain with period cramps is very normal, excessive, debilitating menstrual pain can sign a health condition, such as endometriosis, menorrhagia, or other conditions. Always ask your doctor about extremely painful cramps.
How should I conduct breast self-checks?
Although your doctor will likely send you for breast examination scans, it is important to conduct self-checks as often. Ask your doctor about the proper way to self-check for any lumps or abnormalities to ensure that any issues are caught right away.
I'm ready to have kids, but I'm on birth control. How do I make the switch?
If you're on birth control, it is important to ask your doctor how to stop your birth control method before becoming pregnant. Your birth control method will determine how to stop its effects and how soon you will be able to become pregnant. Each individual and birth control method is different, so ask your doctor right away when you decide that you are ready to have a child.
Contact Our Gynecologist in Nassau County
Although these topics for discussion and important questions cover a wide span of important gynecological areas, it is important to visit Gynecologist in Nassau County to receive individualized care and discover any personal issues that you may need to discuss with your physician.
Contact us at Women4Women Obstetrics and Gynecology to schedule your appointment and get started on taking control of your reproductive health today!