---
What Makes Women4Women Different Than Other OBGYNs?
Our team at Women For Women Obstetrics and Gynecology take our patient's health seriously. Our team consists of highly experienced professionals that strive to provide our patients with the highest quality of care. To help you better understand the quality of care we provide, we would like to show you how the care we provide sets us apart from other OB-GYNs.
Our Services
Women for Women Obstetrics and Gynecology boasts an all-female team that strives to provide the best possible care for women from puberty through menopause. Our practice offers complete care for women, and we offer a wide range of highly specialized services to help all women maintain their health. 
Gynecology 
A gynecologist is a specialist in female reproductive health. Our gynecologists provide sexual and reproductive health services that include pelvic exams, pap tests, cancer screenings, and treatment for vaginal infections. The Best OBGYN Nassau County also offers care for contraception, including the Nexplanon implant and other IUDs. Our team also performs various ambulatory and inpatient procedures, and we offer minimally invasive techniques for managing fibroids and heavy periods. Our hospital procedures include:
Hysteroscopic Fibroid removal
Hysteroscopy
Endometrial Ablation
Laparoscopic Hysterectomy
Abdominal Hysterectomy
Myomectomy 
Obstetrics
An obstetrician specializes in women's reproductive system, pregnancy, and childbirth. Our Best OBGYN Nassau County will take care of you throughout your pregnancy and provide you with postpartum care. During your pregnancy, your obstetrician will:
Monitor you and your developing babies' health. This includes performing routine ultrasounds and tests. 
Check for conditions that could cause your pregnancy to become high risk. 
Advise you about staying healthy.
Help you manage common pregnancy complaints like heartburn, morning sickness, and back pain. 
Advise you throughout the pregnancy and explain what will take place during labor and delivery. 
High Risk Pregnancy
At Women for Women Obstetrics and Gynecology, one of our areas of expertise is high risk pregnancy. High risk pregnancy is a pregnancy that requires help from a specialist to ensure a favorable outcome for both mother and baby. Many different issues can lead to a pregnancy becoming high risk, and our team can help with any of the following problems:
High blood pressure
Autoimmune disorders
Heart, lung, or kidney problems
Multiple pregnancy
Advanced maternal age
Getting help from the Best OBGYN Nassau County can help ease your mind during a high risk pregnancy. We will also provide you with the resources you need to promote a healthy and happy pregnancy. 
Office Procedures
Our team is well equipped to provide healthcare to women through all stages of their life. We offer many diagnostic procedures in our office that help us determine how to help our patients manage their gynecologic issues. Some of the procedures we perform in our office include:
Bone densitometry
Colposcopy
Endometrial biopsy
Sonohysterogram
3D/4D Ultrasound w/HD live
Our Nurse Practitioner also provides aesthetic injectable treatments. We are certified in Botox Cosmetic, dermal filler, and sclerotherapy treatments. You can also schedule a personalized wellness consultation for an evaluation and deep dive into your medical concerns. This allows our team to explore the root cause of dysfunction while keeping in mind the role of environmental exposure, nutrition, lifestyle choices, etc. We also use integrative medicine alongside conventional medical therapy. 
Best OBGYN Nassau County
Our team at Women for Women Obstetrics and Gynecology understands that it can be uncomfortable to visit an OB-GYN, considering these appointments' private nature. We aim to ensure that our patients are as comfortable as possible during their visit. If you have any questions about our practice or would like to schedule an appointment, contact our team today!
---
What Are Some Common Issues With Pregnancy?
At Women for Women Obstetrics and Gynecology, we pride ourselves in offering our women's health services to those in need. If you're thinking about or have recently become pregnant, it's essential to work with a team of experts. We can be that team for you. We want to take this time to discuss the common issues that can arise during pregnancy and how our team will help.
Who Is At Risk?
Before diving into the common problems women can face during pregnancy, it's essential to understand first who is at risk. If you know you fall into an at-risk category, you'll be better able to plan and manage your pregnancy with the help of our specialists. Below are just some factors that can lead to a pregnancy becoming problematic or high-risk:
Having or being at risk for diabetes.
Being diagnosed with kidney problems before becoming pregnant.
Getting pregnant after the age of 35.
Becoming pregnant at a young age.
Having eating disorders such as anorexia.
Carrying twins or triplets.
Using drugs or alcohol when pregnant.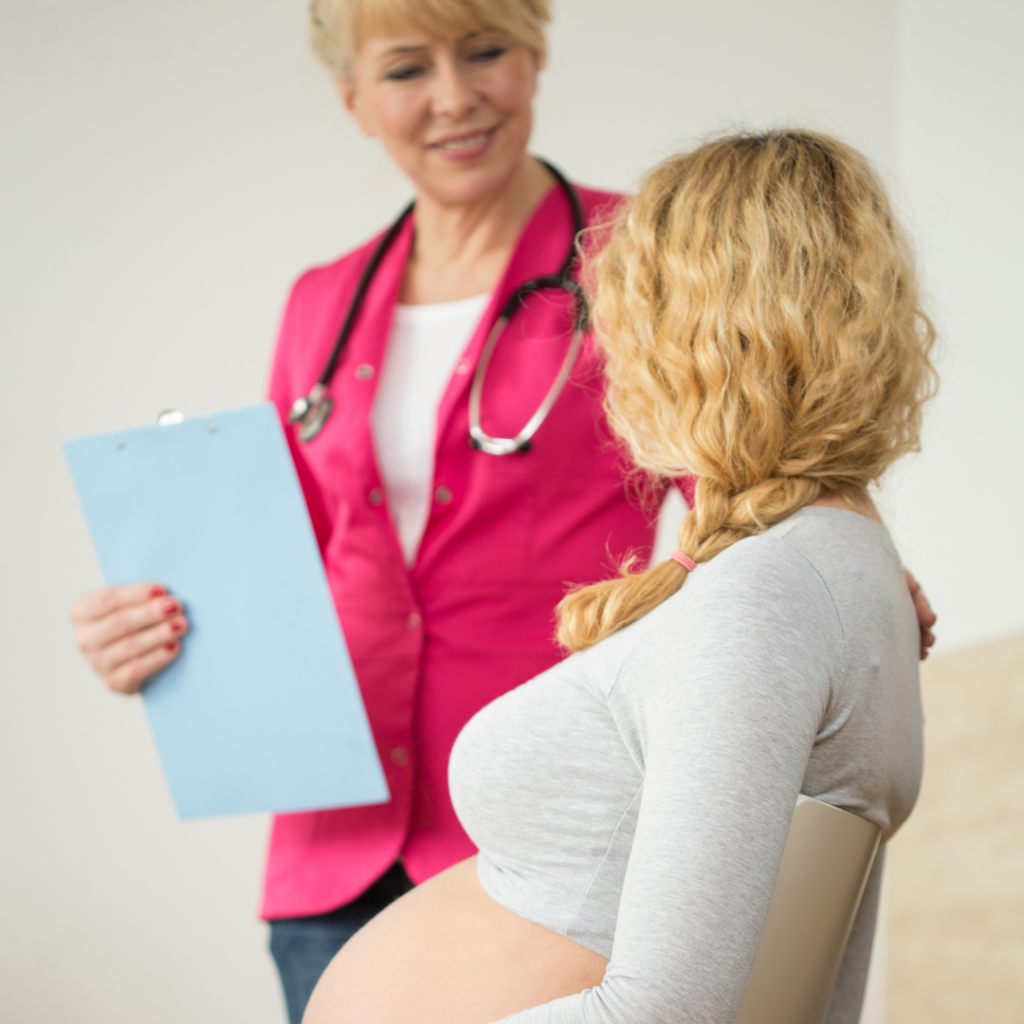 High Blood Pressure
The first common issue our team would like to discuss  is high blood pressure. You may have had high blood pressure before becoming pregnant, or it may develop after you have conceived. Either way, it could be a problem. High blood pressure occurs when the arteries that carry blood to your organs and placenta begin to narrow. This issue can potentially lead to the following:
Preeclampsia.
Preterm delivery.
The baby was born too small. 
Preeclampsia
Another problem that women commonly face is preeclampsia, also known as toxemia. Preeclampsia usually occurs after the first 20 weeks of pregnancy and can cause high blood pressure and kidney problems. To prevent this condition from getting any worse, the recommended treatment is often to force the baby's delivery. However, if it is too early for this, our team will work diligently to monitor the condition so that symptoms can be prevented until delivery is feasible. 
Gestational Diabetes  
Women that have or are at risk of developing diabetes should be especially vigilant trying to become pregnant. When gestational diabetes becomes present during pregnancy, it can cause both the mother and the unborn child harm. This condition takes place when the body is unable to process sugar in the bloodstream properly. Should the body be unable to produce the necessary amounts of insulin to manage the sugar, any of the below can take place:
Having the baby be heavy enough to where a c-section is needed.
Increased risk of preterm birth.
Babies can develop breathing problems after being born.
Your baby is born with extremely low blood sugar.
Higher risk of the child developing diabetes later on in life.   
Additional Complications
Here at Women for Women Obstetrics and Gynecology, our team is well versed in the issues that can affect you during your pregnancy. Our experts will work with you to help manage these conditions to increase your chances of having a normal delivery process. In addition to the issues we've already mentioned, our team will also help with the following:
Preterm labor.
Anemia.
Infections.
Delivering a baby in a breech position.
Placenta previa.
How We Will Help
The services we provide expectant mothers with will vary on a case to case basis. However, no matter the problem, our team will do everything in its power to achieve the best birthing outcome. Some of the ways our team will help can include the following:
Correctly diagnosing the issues you are dealing with. 
Prescribing certain medications.
Creating a dietary plan to help keep both you and your unborn child healthy.
Monitoring your vitals and physical condition. 
Administering all other types of support needed.
Contact Our Team
Pregnancy is often a wonderful time in a woman's life. It can also be troublesome if you don't have the proper support network by your side. At Women for Women Obstetrics and Gynecology, we promise to be there for you. To schedule your first appointment, contact us today.
---
What Is Gynecological Management?
The gynecologists of Women4Women offer a comprehensive health care system across a woman's lifetime. Throughout your life, you will experience possible complications and have questions about what your body is experiencing. The gynecologists at Women4Women will help manage your problems and help offer solutions. If you have any questions or concerns be sure to reach out to the Best OBGYN Nassau County to receive the caring and detailed care you need.
Here are some of the most common services you will see:
Abnormal pap smears
Contraception including birth control implants
Vaginal infections
Menopause management, as well as hormone replacement therapy
Bone Health
Pelvic Assessment with Ultrasound
How We Can Help
A pap smear is a procedure used to test for cervical cancers in women. The procedure involves collecting cells from your cervix, the lower end of the uterus, and the top of your vagina. Pap smears are necessary as they help Gynecologists discover cancer early on in the cervix, giving you a greater chance of recovery. The pap may be combined with an HPV test to determine if that specific STD was the cause of cancer.
 Your OBGYN typically recommends that you get a pap at least every three years to ensure you are routinely checked for.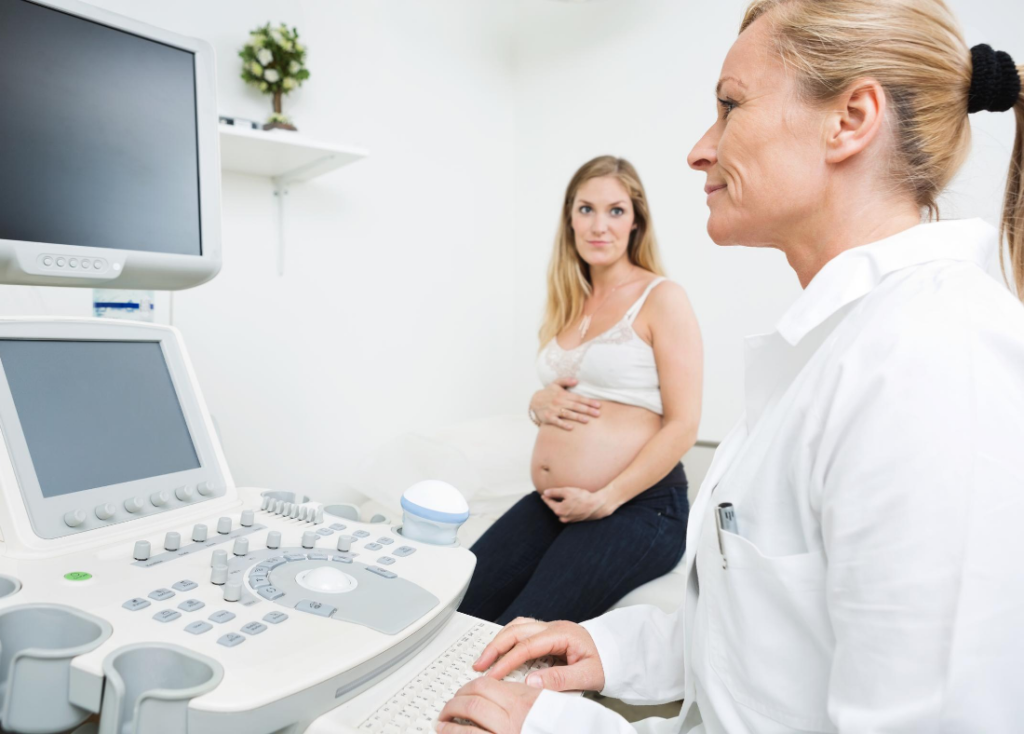 If you feel as though you are not ready to have children, then you should look into the world of contraception. Contraception is key to making sure you are protected during sex and make sure you do not get pregnant. At your Best OBGYN Nassau County you can have the contraceptive implant Nexplanon implanted in your arm without the bother of having to take birth control pills every day. These contraceptives, though successful against pregnancy, do not stop you from possibly getting STDs. 
If you have been experiencing discomfort and noticing an unusual smell, then you may be suffering from a vaginal infection, typically a yeast infection. Caused by soaps, prays and even your clothing an infection can be hard to determine by yourself, we recommend seeing an OBGYN to ensure that you are receiving the proper care and getting the proper diagnosis as well. 
Typically causing inflammation, vaginal infections can cause permanent damage to your reproductive organs if gone untreated. Reach out to the Best OBGYN Nassau County if you have been suffering from an infection. 
Menopause
Menopause is the time in a woman's life when her period stops. This often occurs naturally around the age of 45 and it is due to the women's ovaries no longer producing the hormones estrogen and progesterone. Be aware that this time in your life can lead to many changes. Here are some of the most common changes women experience when going through menopause:
Hot flashes and/or night sweats
Trouble sleeping
Vaginal dryness
Mood swings
Trouble focusing
Less hair on the head
Talk to your OBGYN about how to best manage menopause, be sure to include your medical history and your family's medical history such as breast cancer and heart disease. 
Tests We Provide
A bone density test can be used to measure bone mineral content and density. Using X-Rays and/or CT scans to determine the bone density of the hip or spine. As you get older your risk for more brittle bones increase. Therefore, so does your risk for more severe bone fractures. With the use of bone density tests, doctors can find decreasing bone density and strength at a much earlier stage and therefore have more beneficial treatment. Here are some of the other reasons why you should consider getting a bone density test:
Confirm a diagnosis of osteoporosis, especially if already have a bone fracture
Predict the chances of fracturing a bone in the future
Determine the rate of bone loss
Discover if treatment is working for both bone density and determine if it has spread to other parts of the body
Best OBGYN Nassau County
Pelvic assessments with ultrasound is a diagnostic exam that produces images that are used to assess organs and surrounding structures within a women's pelvis. The purpose of this procedure is to get a more in-depth look into a woman's reproductive organs such as the uterus, ovaries, cervix, and vagina. The procedure will then determine a women's size shape and condition of the uterus and ovaries as well as the blood flow to all of the essential organs. 
Visit an Best OBGYN Nassau County today and help manage whatever ailment you may be encountering