Orthodox OB GYN on Long Island – Esther Hirschhorn, MD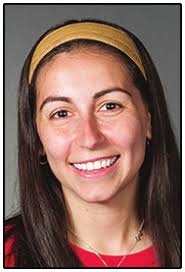 Dr. Esther Hirschhorn is our leading Orthodox OB GYN on Long Island. See below for her personal background:
Raised in West Hempstead, I come to this field having personally experienced the challenges faced by modern women seeking to balance their health, family, and career. I carried my two-year-old son across the stage to accept my MD diploma; and gave birth to my second son at LIJ after completing a full shift on the labor and delivery floor.
I am passionate about women's health and the unique dual role that women experience as mothers and professionals in society. I strive to provide compassionate, current, and personalized care to all my patients.
EDUCATION
Yeshiva University Stern College for Women (Bachelor of Science); 2011
MEDICAL SCHOOL
Albert Einstein College of Medicine (MD); 2016
RESIDENCY
North Shore University Hospital and Long Island Jewish Medical Center, affiliate Donald and Barbara Zucker School of Medicine at Hofstra/Northwell; 2020
BOARD ELIGIBLE
American Board of Obstetrics and Gynecology
MEMBERSHIPS/COMMITTEES
American College of Obstetrics and Gynecology
Alpha Omega Alpha Honors Medical Society
HOSPITAL AFFILIATIONS
Northwell Health at Long Island Jewish Medical Center
LICENSURE
State of New York
PUBLICATIONS
Levsky JM, Spevack DM, Travin MI, Menegus MA, Huang PW, Clark ET, Kim C, Hirschhorn E, Freeman KD, Tobin JN, Haramati LB. Coronary Computed Tomography Versus Radionuclide Myocardial Perfusion Imaging in Patients With Chest Pain Admitted to Telemetry: A Randomized, Controlled Trial. Annals of Internal Medicine, 163(3): 174-183. 2015 August.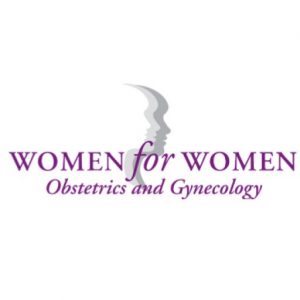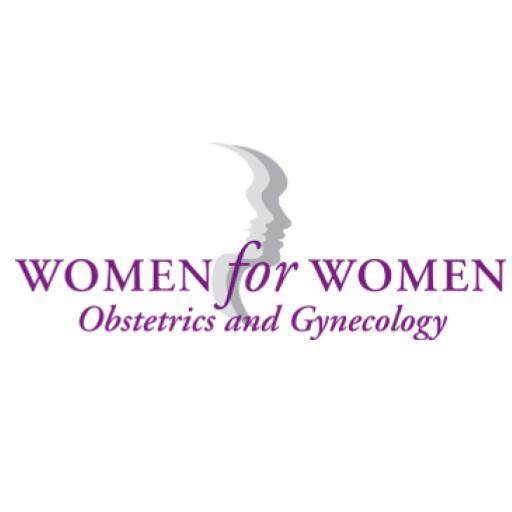 Jeffrey M. Levsky, M.D., Ph.D, Linda B. Haramati, M.D., M.S, Cynthia C. Taub, M.D., M.S, Daniel M. Spevack, M.D., M.S.Mark A. Menegus, M.D, Mark I. Travin M.D., Shayna Vega B.S., Rikah Lerer, B.A., Durline Brown-Manhertz, R.N., M.S.N., Esther Hirschhorn, B.S., Jonathan N. Tobin, Ph.D. and Mario J. Garcia, M.D. Rationale and design of a randomized trial comparing initial stress echocardiography versus coronary CT angiography in low-to-intermediate risk emergency department patients with chest pain. Echocardiography, 31(6): 744-50. 2014 July.
HONORS
Academic Chief Resident; 2019-2020
Society for Academic Generalists (SASGOG) Resident Faculty Award, June 2019
Teaching Star- Teaching Commendation, April 2016
Excellence in Obstetrics and Gynecology & Women's Health Award, April 2016
Inducted into Alpha Omega Alpha Honor's Society, August 2015
Summa cum Laude graduate, May 2011 :
Mr. and Mrs. H.I. Feldman Award for Excellence in Biology, May 2011
The Edward A. Rothman Memorial Award for the best paper on Issues in Judaism in
Practice, May 2011
LANGUAGES SPOKEN
English
MAIDEN NAME
Feder

Schedule Your Appointment Below
Recent Blog Posts From Our Orthodox OB GYN On Long Island
How to Have a Healthy Pregnancy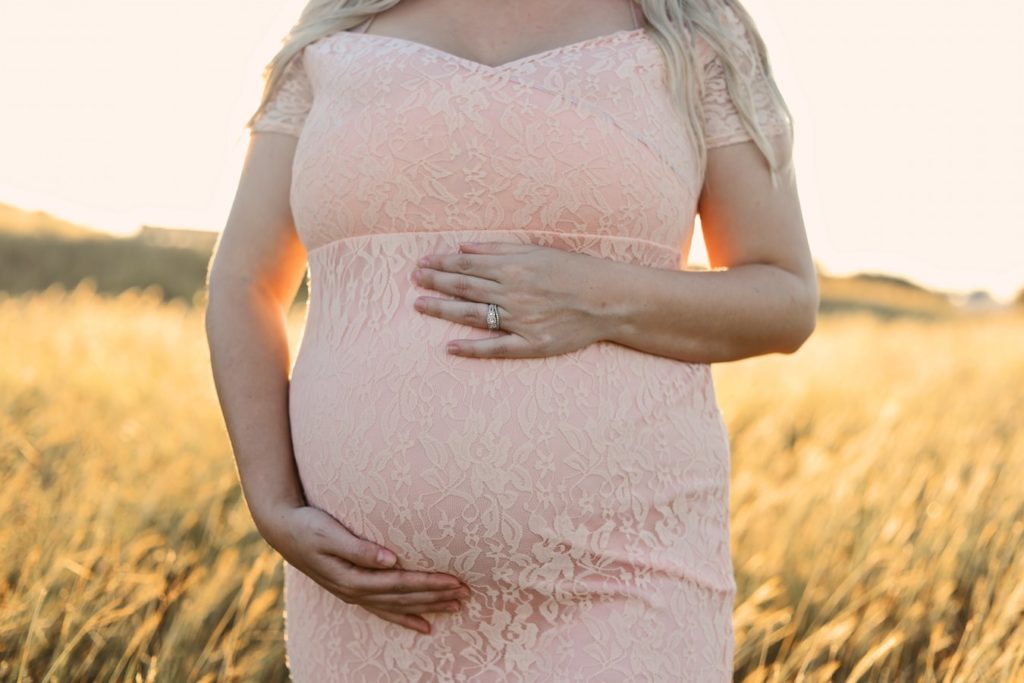 Pregnancies can be long and intimidating journies, which is why it is so important to have the right support system and healthcare schedule to help you stay healthy and prevent any unusual problems. Pregnancy is broken into three parts; the first, second, and third trimester. The first trimester is the first 12 weeks of your pregnancy, the second trimester is from week 13 to 28, and the third trimester is from week 29 to birth. Throughout your pregnancy, you should visit a healthcare specialist to check up on your baby and your pregnancy regularly, which is often referred to as parental health care. For an Orthodox OB GYN on Long Island to check up on you and your baby, reach out to Women for Women Obstetrics and Gynecology to discover how we can help you have the healthiest pregnancy possible.
Changes in your Body
During pregnancy, your body can and will go through a lot of changes. These changes result from your baby growing as well as from the hormonal changes you experience during pregnancy. It can be anything from an increase in weight or urination to emotional ups and downs and changes in sexual desires. It's important to know that these changes are normal, and you should be able to talk about them with your partner and/or prenatal health care specialist. It may also help to have a support system of friends and family to talk to and ask for help whenever you need it during this time. Having someone to talk to or be there with you even on your routine checkups or low points in your pregnancy can make all the difference.
Prenatal Health Care
Receiving regular prenatal health care is a very important part of having a healthy pregnancy. When you think you are pregnant you should call your provider and ask for a prenatal health care appointment. Your first appointment will usually be around your 8th week of pregnancy and will consist of a pregnancy test to determine how many weeks pregnant you are and to check-up on the health of you and your new baby. After this, a schedule of regular visits will be developed for the rest of your pregnancy. Typically, this means a visit every 4 weeks until the 28th week, then every 2 weeks until the 36th week, and then every week until birth. In addition to these regular checkups, if there is any problem or if you feel any need to see your prenatal doctor you should call and make an appointment. For Orthodox OB GYN on Long Island, reach out to Women for Women Obstetrics and Gynecology and see how we can help you stay healthy and address any questions you may have.
Tips for staying healthy
While your parental health care doctor will check with you regularly to make sure your baby stays healthy and no issues arise in your pregnancy, there are a lot of things you can do on your own to make sure you and your baby stay healthy as well. Some things to keep in mind include:
Nutrition – While you are pregnant, it is important to keep in mind that you are not just eating for yourself anymore. You will need to be consuming more calories than you were before you became pregnant. How much more is dependent on your health and activity and if you are carrying more than one child. In addition to eating more calories, you may have to adjust your diet in order to get specific nutrients for your child. A well-balanced diet would include lean meats, vegetables, fruits, whole grains, and low-fat dairy products. In addition to a well-balanced diet like this, you may be advised to take a prenatal vitamin to help you get more essential nutrients that you may not be able to get from your diet alone.
Drink more water – During your pregnancy your blood volume will increase by a large amount to help support your growing baby, delivering all of the nutrients and oxygen you are taking in while removing any wastes. To support the new volume of blood, you will have to drink more water to stay hydrated and avoid other issues as well.
Light exercise – Exercising can always benefit a pregnancy as staying active is important for your overall health. Staying active helps to reduce stress, boost your mood, improve your circulation, and can help you sleep better. However, it is always important to keep it light and check with your doctor before you start any exercise program during your pregnancy.
Get sufficient sleep – Getting a good night's sleep is important for staying healthy during your pregnancy. However, as your baby grows, it may become harder to sleep. Many doctors recommend sleeping on your left side, with your knees bent as the most comfortable position to sleep in while pregnant. Additionally, adding pillows between your legs, under your stomach, and behind your back can help you to get more comfortable. If you are having issues sleeping, you should speak to your doctor about it and see what they can do to you.
Things to avoid during your pregnancy
While there are many things you can do to help your baby grow and keep both of you happy and healthy, there are a few things you should try to avoid during pregnancy. Some of those things include:
Drugs and alcohol – Alcohol can cause many birth complications and defects so its best to avoid it at all costs. Drugs like cocaine, heroin and other street drugs can be fatal for your baby. Even high volumes of caffeine are linked with an increased risk of miscarriages.
Mercury – Certain types of seafood have higher amounts of mercury. You should avoid eating high amounts of mercury as it can cause damage to your baby's brain. Foods such as Swordfish, Marlin, and King Mackerel are examples of fish with high mercury levels.
High body temperature – Having a high body temperature might not be good for your baby, especially early on. Avoid overworking yourself too hard, sitting in a sauna, and be extremely careful if you get a fever or infection.
Local Orthodox OB GYN On Long Island
While there are many things you can do to stay healthy and have a healthy pregnancy, it is always best to talk about it with your doctor first. Your doctor should be a part of your pregnancy and can provide support or guidance when you need it. If you think you are pregnant or are looking for assistance during your pregnancy, contact a prenatal healthcare provider and get the help you need. For consultation with an Orthodox OB GYN on Long Island before or during your pregnancy, contact Women for Women Obstetrics and Gynecology to get the help and support you need today.
Healthy Eating During Pregnancy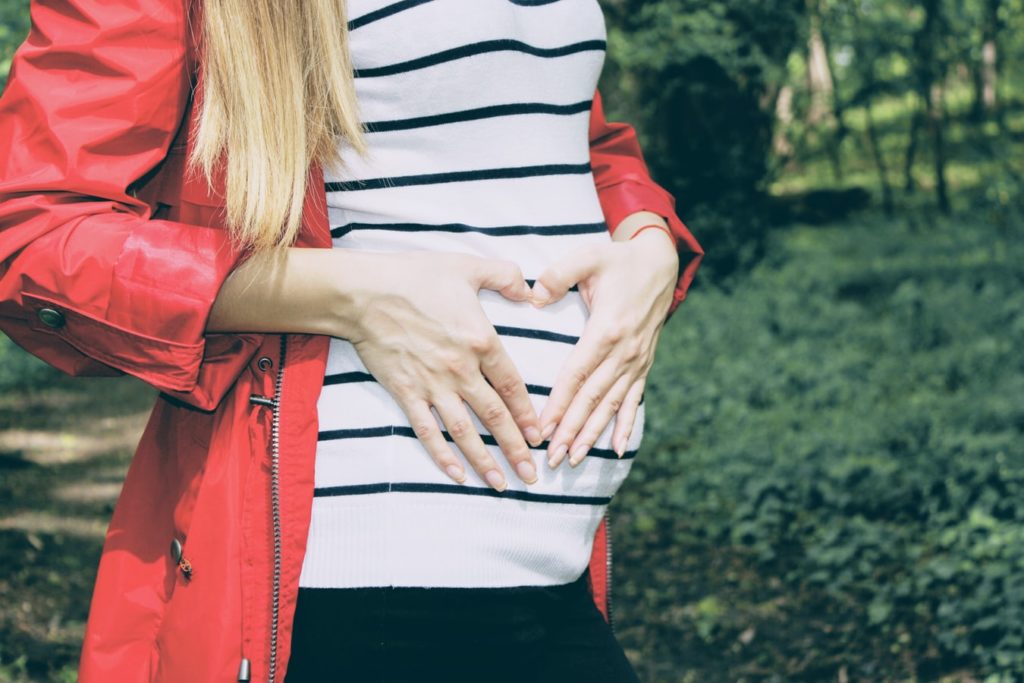 Eating healthy during your pregnancy is not just important for you, but it is also important for the proper growth and development of your unborn child. As a first-time mother, it can be difficult to know what foods are best to fuel both you and your baby during this time. With Women for Women OBGYN, our Orthodox OB GYN on Long Island is prepared to help guide you in making decisions like these throughout your pregnancy and beyond. If you are currently pregnant and wondering what diet is best for you and your baby, we would like to offer the below advice:
What Should I Eat During Pregnancy?
The team at Women for Women OBGYN understands just how difficult it is to find accurate information out there on what diet is best for you during pregnancy. While no one diet will work for all pregnant women, there are some helpful guidelines that we like to recommend. Among the most common ways you can eat healthily during pregnancy are:
A wide range of nutritious foods – Our Orthodox OB GYN on Long Island recommends consuming between six and eleven servings of bread and grains, four or more servings of vegetables, two to four servings of fruit, four servings of dairy products and three servings of protein per day.
Foods that are high in fiber – Consuming whole grains, beans, pasta, fruits, and vegetables will help you get enough fiber for you and your baby.
Vitamins and minerals – Speak to your doctor about a prenatal vitamin supplement to ensure that you are getting proper nutrition throughout the day.
At least 200 micrograms of iodine – This can come from dairy products, baked potatoes, cooked beans or seafood and can help aid in the development of your baby's brain and nervous system.
One source of vitamin C each day and at least one source of vitamin A every other day – Both of these vitamins are found primarily in fruits and vegetables.
By consulting with our Orthodox OB GYN on Long Island, you can rest assured knowing that you are providing both yourself and your baby with the necessary nutrients to stay healthy during this exciting time.
Should I Avoid Certain Foods During My Pregnancy?
Although you may have a craving from time to time while you are pregnant, it is important to do your best to limit or eliminate unhealthy foods from your new diet. Additionally, some foods and substances should be cut out completely during pregnancy to avoid potential complications. Among the most important things to avoid or limit during pregnancy are:
Alcohol – Alcohol has been shown to lead to birth defects, intellectual disability, low birth weight, and premature delivery.
Caffeine – This includes coffee, black tea, caffeinated soda, and even chocolate. Caffeine is a stimulant, and consuming it while pregnant can lead to dehydration, in addition to affecting your baby's sleeping and movement patterns later in pregnancy.
Saccharin – This substance is typically used as a sugar substitute and its intake is strongly discouraged while you are pregnant because it can cross the placenta and stay in the fetal tissues. Talk to your Orthodox OB GYN on Long Island about what FDA approved sweeteners are safe for your baby during your pregnancy.
Cholesterol intake – It is important to limit cholesterol intake to three hundred milligrams or less per day and decrease the amount of fat you eat to only thirty percent or less of your daily caloric intake.
Mercury – It is recommended to avoid fish containing high levels of mercury while pregnant, as they can cause vision problems or even brain damage in your child. This would include shark, swordfish, raw fish, marlin, tuna, lobster, and cod.
Soft cheeses – Cheeses that are considered "soft" such as Brie, Camembert, Roquefort, Feta, Gorgonzola, Queso Blanco, and Queso Fresco should be kept to a minimum or avoided completely as they can have been linked Listeria.
Contact Our Orthodox OB GYN on Long Island Today
If you need assistance or guidance of any kind throughout your pregnancy, the team at Women for Women OBGYN is here to help! Our Orthodox OB GYN on Long Island can help you navigate your pregnancy and ease the stress of constantly wondering if what you are doing is right. To get you and your baby the help you need, don't hesitate to reach out to us at Women for Women OBGYN today!
How Can I Balance my Hormones?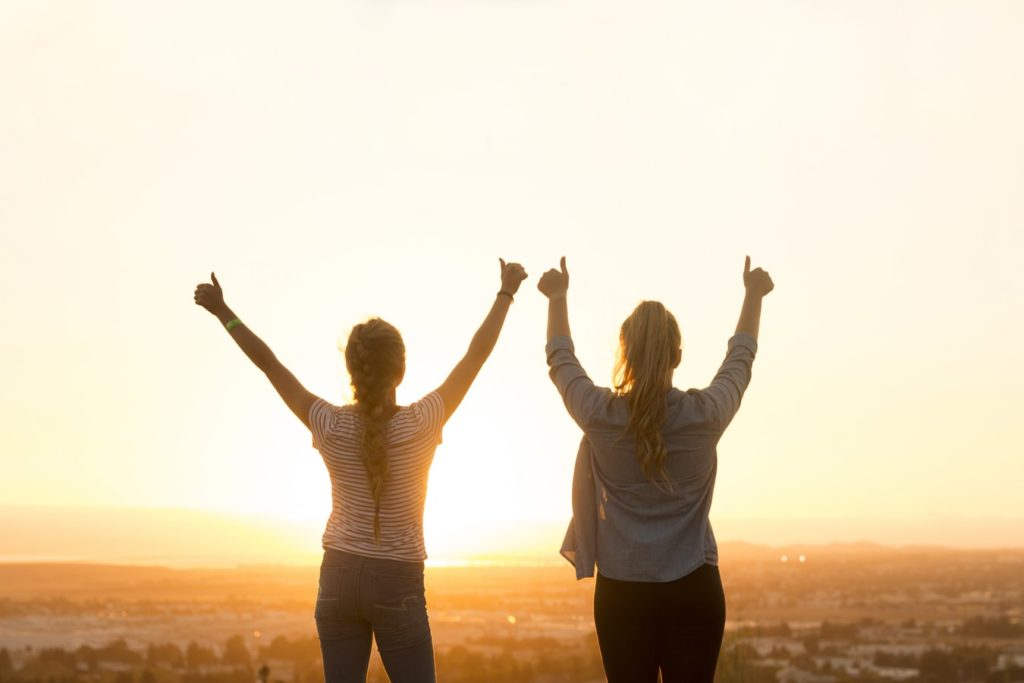 Hormone imbalances occur when you have either too much or not enough of a hormone in your body. Hormone imbalances can cause many different types of problems in your body because hormones play an essential role throughout the entire body. There are many potential causes for hormone imbalances, including issues with your body's glands, puberty, menstruation, menopause, and many different conditions such as diabetes, Turner Syndrome, and certain cancers. Additionally, issues with your reproductive tract and pelvic organs may also contribute to hormone imbalances. If you are suffering from hormone imbalances or are in need of an Orthodox OB GYN on Long Island, reach out to Women for Women Obstetrics and Gynecology to get the help you need!
Symptoms of Hormone Imbalances
Hormone Imbalances can cause a large variety of symptoms, but depending on which hormone or gland is affected and causing the imbalances, some symptoms are more common than others. Among the most common symptoms of hormone imbalances are:
Unexplained sweating or changes in weight.
Changes in blood pressure or heart rate.
Changes in appetite or thirst.
Tenderness in the breast.
While these are possible symptoms of any hormonal imbalance, there are specific hormonal imbalance disorders that are more likely to occur in women than in men. Some of these disorders include polycystic ovary syndrome, ovarian cancer, early menopause, and primary ovarian insufficiency. If you think you may be suffering from one of these disorders and are in need of an Orthodox OB GYN on Long Island, contact us at Women for Women Obstetrics and Gynecology to get help today! These disorders can also lead to hormonal imbalance symptoms that are specific to women such as:
Abnormal uterine bleeding.
How to Balance Hormones
While there are many different factors that can affect the balance of your hormones, there are things you can do to help return balance to your hormones. Examples of things you can try to get your hormones back on track include:
Proper sleep cycles – The quality and amount of sleep you get can have a large impact on your hormonal levels and balance. Your hormones can rise and fall throughout the day depending on your sleep. Getting a complete and undisturbed sleep at night can be very beneficial in regulating your body's hormone levels.
Reduce stress – Your stress, endocrine system, and hormone levels are all connected. When you are stressed, you have higher adrenaline and cortisol levels, which can throw off the overall balance of your hormones. This is why it is important to find ways to reduce your stress regularly.
Avoid blue light at night – Blue light, such as that from phone screens and computer screens, tricks the body into thinking it is exposed to sunlight. Since your body doesn't think it is night time, it may suppress melatonin production, which can negatively affect many functions in your body, including hormone balance.
Avoid refined sugars – Consuming large amounts of refined sugar can affect the production of insulin, a hormone that allows your body to use sugar from carbohydrates in food for energy or to store glucose for later use. When insulin production is affected, it can have adverse effects on many parts of your body.
Get sufficient protein – An optimized meal for hormone regulation may contain up to 20-30 grams of protein. Proteins have many essential amino acids that your body cannot produce on its own that are used in producing many different hormones in your body. Without an adequate amount of protein, your body may struggle to regulate hormones.
Consume dairy sparingly – Eating dairy products has been shown to reduce levels of certain hormones, especially in women.
There are several specific treatment options available for women with hormonal imbalances. While every person is different and may require different treatments, here are a few of the treatments often utilized for regulating hormonal imbalances in women:
Hormone control or birth control – Estrogen and progesterone present in these medications can help regulate menstrual cycles and symptoms as well as regulate the production of certain hormones.
Anti-androgen medications – These medications help block male-related hormones in women. When these hormones are imbalanced, it can cause severe acne or irregular loss or growth of hair.
Hormone replacement medications – These medications are often used to treat symptoms of menopause, like hot flashes. The work by helping to regulate some of the hormonal imbalances caused by menopause.
There are several different causes of hormonal imbalances that can result in a wide variety of symptoms and complications. If you are a woman dealing with hormonal imbalances, your pelvic organs or reproductive tract may be one of the causes of your issues. If you are in need of an Orthodox OB GYN on Long Island in relation to your hormone issues, contact us at Women for Women Obstetrics and Gynecology to discover how we can help you today!
What Is The Difference Between an OBGYN and Gynecology?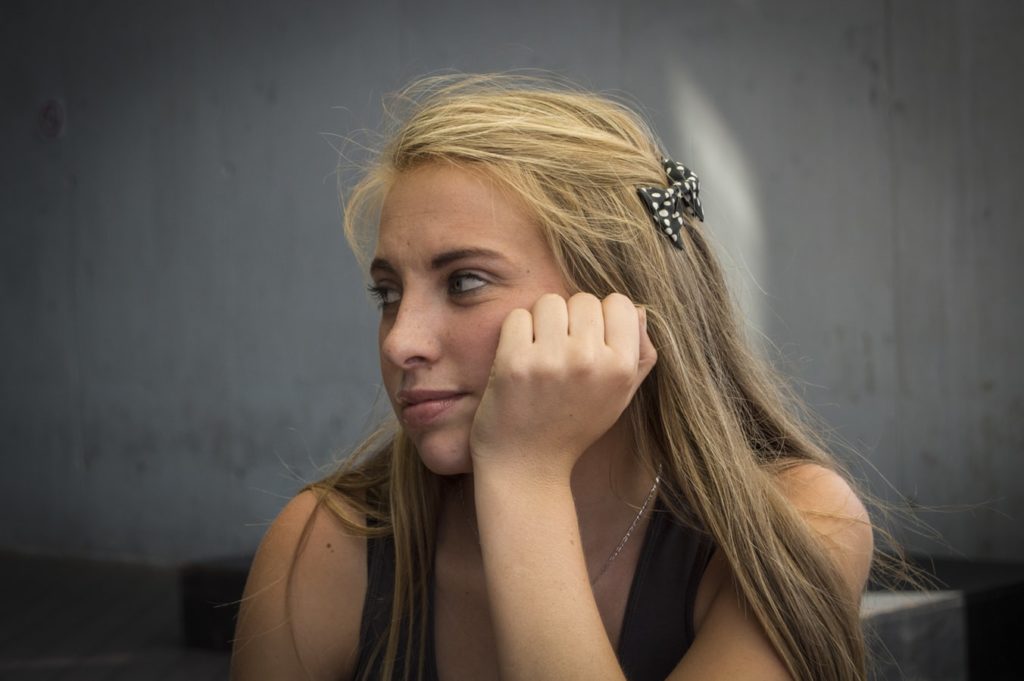 While you may have wondered, or thought if OB-GYN and Gynecology are the same or different, they are two very similar but different types of women's health care. OB-GYN and Gynecology have many similarities, but they also have differences in their specializations. Gynecologist does not need to become an obstetrician, but an obstetrician must be a gynecologist and cannot be an Obstetrician alone. Women for Women Obstetrics and Gynecology in Nassau County offers both Obstetric and Gynecology healthcare for your specific needs.
What Is An Orthodox OB GYN on Long Island?
Obstetrician-Gynecology known as OB-GYN are doctors that have a wide range of training specified in obstetrics and gynecology. Obstetrics provide care before conception, pregnancy, childbirth, and following the delivery immediately. Obstetricians can deliver babies while Gynecologist cannot.
Obstetricians will guide you through your pregnancy to make sure that you and your baby are healthy. Gynecology specializes in the reproductive health of women and provides all-around care of women's health issues. While an OB-GYN is trained to do both obstetrics and gynecology, a gynecologist cannot deliver babies and have pregnancy and childbirth care specialization that obstetricians have.
At Women for Women an Orthodox OB GYN on Long Island we provide only the top form of care that you require whether you are pregnant or have other health concerns relating to sex, reproductive health, infertility, or any other questions we are here for you.
Procedures Orthodox OB GYN on Long Island Perform:
instrumental deliveries during childbirth
removing growths, such as ovarian cysts and uterine fibroids
repair pelvic organ injuries
Routine and in-office procedures For Orthodox OB GYN on Long Island Perform include:
Pap smears to test for cervical cancer
Fertility treatments, egg retrievals for IVF or egg-freezing
Pelvic ultrasounds to check the pelvic organs and monitor pregnancy
Infertility treatments and counseling
Management of urinary issues (urinary tract infections and urinary incontinence)
Treating common problems, such as anemia
If you are looking for an OB-GYN, Women for Women Obstetrics and Gynecology with an Orthodox OB GYN on Long Island is the perfect place for you. We care about our patients and providing them with the utmost medical attention. Call or visit our website today and schedule an appointment for a check-up.
Summary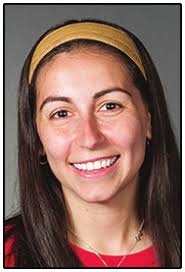 Article Name
Orthodox OB GYN on Long Island
Description
Esther Hirschhorn MD is an Orthodox OB GYN on Long Island at Women for Women Obstetrics & Gynecology in New Hyde Park, NY.
Author
Publisher Name
Women For Women Obstetrics & Gynecology
Publisher Logo